7 Totally Free Things to do with Your Kids This Summer ...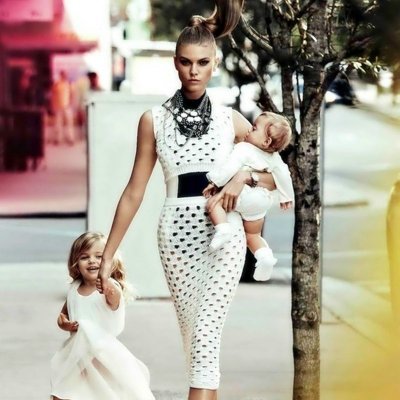 Having kids isn't cheap, which is why I love to hunt down free things to do with your kids during summer break. Not only can I keep my kids happy and entertained, but I don't have to pull out my wallet and spend my entire paycheck in one day. That means this list won't include trampoline jump centers or putt putt golf, but it will include plenty of free things to do with your kids this summer. Save your dough and have some fun!
Maybe you go out in the street and watch your kids ride their bikes. Have you ever considered taking them on a trail ride? It's one of the best free things to do with your kids! My family does this as often as possible. It's a great way to spend some time together and fit in some exercise at the same time. My kids love it when we pull the bikes out of the garage and head off to explore a new trail. And it costs nothing!
Kids love to pick things up and it can often make a short walk take hours. Instead of hurrying them along, consider turning it into a nature hike. Grab a bucket and let them fill it to the brim with treasures. My kids love to carry home pine cones, leaves, sticks and various other seeds and stuff. We try to look at it under the microscope for even more fun.
As a mom, I pay close attention to how much television my kids are watching, so there are usually limits. Once in a while, we'll go rent several movies and turn the living room into a movie theater. The kids pile the couch or bean bags with pillows and blankets and settle in. We watch two or three movies in a row with plenty of tasty snacks.
4.

Have a Breakfast Picnic
Everyone eats lunch in the park, but try breakfast for a new and exciting treat for your kids. Pack a basket with fresh fruit, muffins or whatever your kids like to eat for breakfast and carry it to the park after everyone gets up. Enjoy your meal by a lake or under the shade of a big tree. When you're done, stroll through the park or play on the playground. Your kids will love this twist on the same old picnic.
Maybe you can't get the time off or you don't have the cash to rent a campsite. Whatever the reason, take the camp out to your backyard or your basement and pretend you're out in the great outdoors. Have modified camp food by enjoying hot dogs or s'mores on the barbecue instead of over the fire. Snuggle into your sleeping bag and pretend like you're sleeping in nature.
6.

Sign up for the Summer Reading Program
Most libraries offer a free summer reading program that offers gifts and prizes for kids who finish. All you have to do is sign up and read your favorite books all summer long and your kids can earn all sorts of cool stuff. Even kids who can't read can participate by being read to. The best part is that it costs you absolutely nothing.
Chances are you have a bunch of potential art supplies lying around the house that your kids can use to create something pretty awesome. Gather boxes, scraps of paper, stickers and whatever else you can find and let your little ones go crazy. You can even use cleaned out recycling items too. Have fun!
How do you keep your kids entertained during the summer? I've done everything on this list multiple times and my kids aren't sick of any of it yet. Which one will you do first?
{{#comments_count}} Show Commnents ({{comments_count}}) {{/comments_count}}