7 Reasons Your Kids Should Spend Time with Their Grandparents ...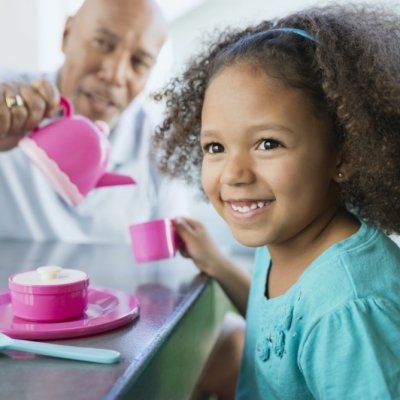 There are many good reasons kids should spend time with their grandparents. It can be difficult to make this happen. Life is busy and sometimes grandparents don't live close by, but it is worth the time and effort. These are some of the top reasons kids should spend time with their grandparents.
1.

They Won't Always Have Them
The truth is that your children most likely won't always have their grandparents. It is generally a limited window of time to spend together. That time is precious. That is why it is important to take advantage of it. This is one of the reasons kids should spend time with their grandparents.
2.

They Can Learn More about Their Parents
Grandparents can help their grandchildren to see their parents in a different light. Grandparents are full of stories to tell their grandchildren about their parents. These are stories your children will enjoy and even treasure. They get to see you as the child you once were and not just their parent. This is a nice experience for your child.
3.

Grandparents Are Important
Grandparents are important in a child's life. They can be an extra adult to help in raising them or even a fun friend to spend time with. There is a unique bond between them. It is important to encourage that bond. Your child will better for the bond they have with a loving grandparent.
4.

It's an Eye into History
Grandparents have a wealth of information for your child to learn from. They can share with their grandchildren about periods in history that they lived through. This gives your child an eye into history and allows them to hear the experiences of someone who may have even had a part in important historical events. For example, my grandfather was in World War II and could share about that firsthand. Your children's grandparents may have similar historical experiences to share.
5.

They Are the Link to Their Personal past
Your child's grandparents are the link to their personal past. Most likely they are the best source for your child to learn about their ancestors. This may be of interest to them in the years to come. It is good for your child to hear stories about their ancestors straight from their grandparents. These are the sorts of stories children don't often forget.
6.

They Can Learn from Them
Grandparents can teach their grandchildren many things. They may have skills to share that you don't possess. They might be things like quilting, woodworking or other skills that aren't often practiced by the younger generations. It could also be things like how to solve a difficult math problem or how to perfect a golf swing. Whatever it is, these are things that can enrich your child's life.
7.

Wonderful Memories Can Be Made
If you were lucky enough to have loving grandparents, then you know that you can have many wonderful memories of them. These memories are a gift that you likely carry close to your heart. Making sure your kids spend time with their grandparents can give them the same opportunity. Additionally, it can definitely add some cheer to the grandparent's heart as well. This is a win-win situation.
These are some of the reasons your kids should spend time with their grandparents. Were you close to your own grandparents? How do you encourage the same relationship for your own children?
{{#comments_count}} Show Commnents ({{comments_count}}) {{/comments_count}}