For my son's upcoming birthday, he has requested that we have a Sonic party. While I have thrown several birthday bashes in the past, the idea of throwing a Sonic party was a bit overwhelming at first. I knew that there were Sonic video games, but that was about all. It took me a couple of days to get the party together. Here are some of the ideas that I came up with.
1

Food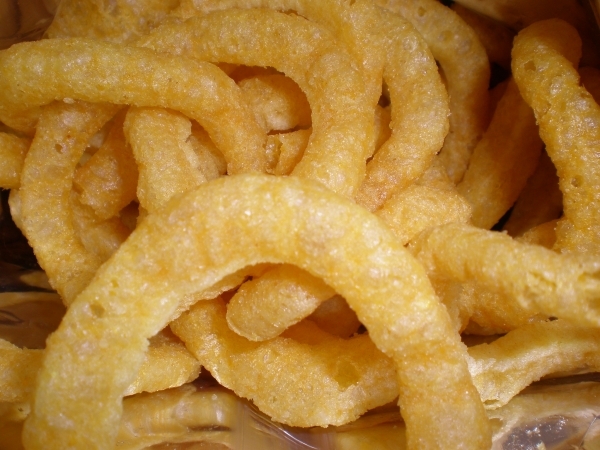 I usually serve pizza at birthday parties, but I wanted the Sonic party to be a little different. I am planning to serve sandwiches and chips. Since Sonic is blue I have decided to go with blue corn chips and salsa. Sonic is always trying to get golden rings, so I thought Funyuns chips would be a good addition. And Funyuns chips are one of my son's favorite foods, so it's perfect for him.
2

Cupcakes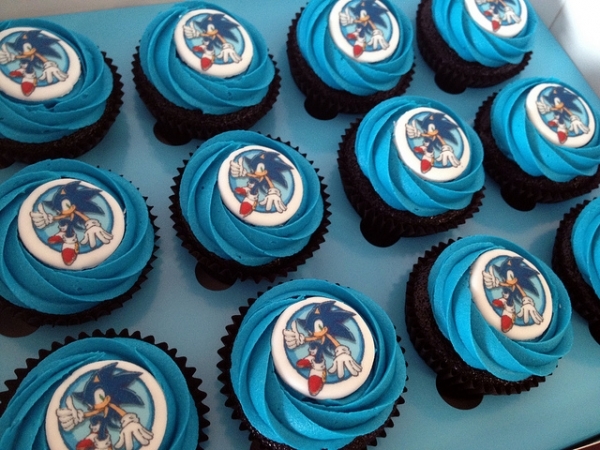 Instead of ordering a cake, I am homemade making cupcakes. Cupcakes are both cheap and easy to make. I am planning to make a batch of homemade icing and tint it with blue food coloring. In the past, I have found that cupcakes are much easier for little kids at parties. They can hold them in their hands, instead of trying to eat them with a spoon. Kids also like picking out their own cupcake.
3

Treat Bags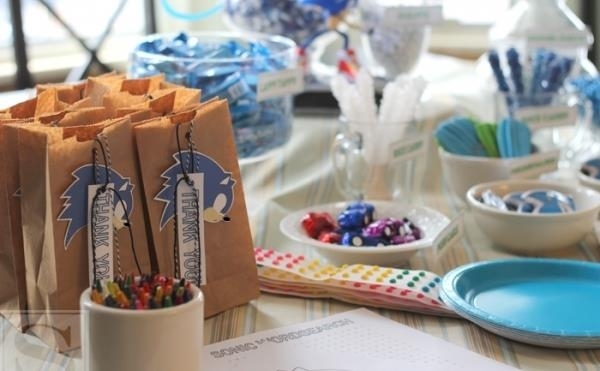 For me treat bags are an essential part of having a birthday party. Kids love being able to take treat bags home with them. You don't have to spend a fortune on them either. My treat bags are simply brown paper bags with a glued on picture of Sonic. The treats I used to fill the bags are coloring pictures of Sonic, a box of crayons, and candy.
4

Invitations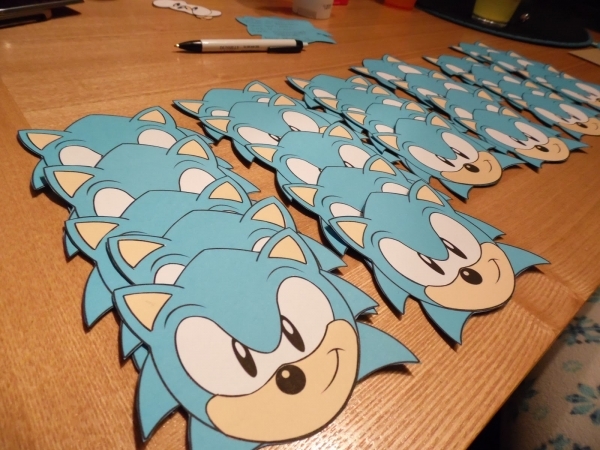 Invitations can be expensive if you order them. I decided that I would make them on my own. I found a free printable invitation online that I was able to customize with my son's party details. I attached the invitation to a piece of blue construction paper. For the invitations that I have to mail, I will put them in a regular envelope.
5

Games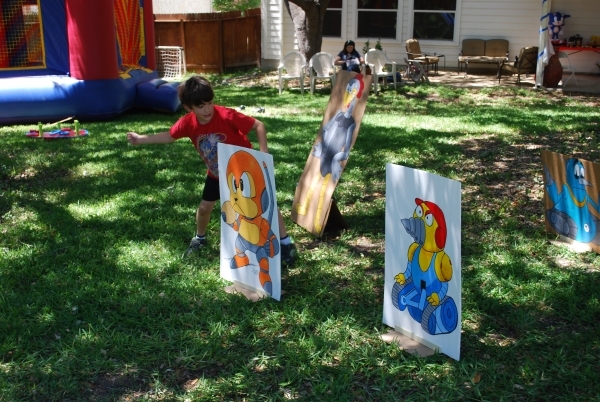 To go along with Sonic's love of getting golden rings, the kids are going to play a ring toss game. I also ordered a poster of Sonic's sidekick Tails to play pin the tail on Tails. I did purchase a pinata to fill with candy. My son had ask for one at his last birthday party, but I wasn't able to find one to match his theme. You can imagine how happy I was to find a Sonic one.
6

Decorations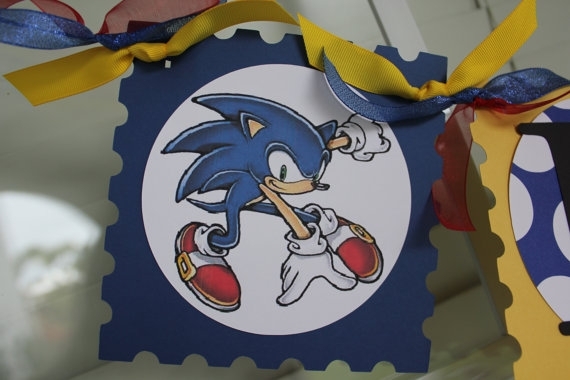 Sonic is blue, so I've decided to use blue decorations. I purchased blue disposable table cloths, plates, and napkins. I purchased some blue and white balloons and streamers. I printed out some Sonic placemats and had the laminated. These will be great for the party guest to take with them when they leave.
7

Thank You Cards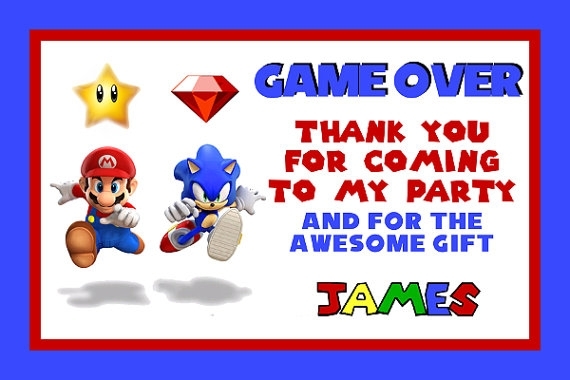 I always take a ton of pictures at birthday parties. For thank you cards, I plan to send a picture that is taken at the party to each guest. I am going to attach a small thank you tag to the corner of each picture. I think this will be a great way for them to remember the occasion. I will also write a little note to each guest telling them how happy we were to have them at the party.
I hope my son has as much fun at his party as I did planning it. Do you like throwing birthday parties for your kids as much as I do? What ideas do you have in mind for their next party?