We love the adorable and cool styles of designer clothes for kids but we don't always love the prices of them. But now you can join free sites like Beyond the Rackand HauteLookto get 50-70% off designer clothes for kids and yourselves. Sometimes it just takes some looking around for the best prices or sales to get what you really want at the price you really need. Be inspired for your child's back to school look with these 7 Adorable Designer Clothes for Kids and check out great sites and stores for great discounts...
---
7

Striped Hoodie: Ralph Lauren Designer Clothes for Kids...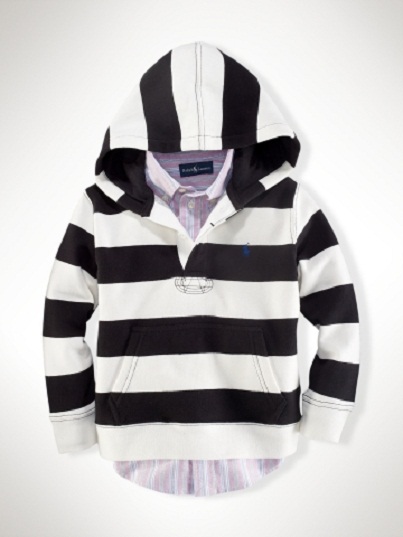 Price: $55.00 by RalphLauren
Stripes are always a great look no matter what season or what gender. My two stepdaughters had their first day back to schooltoday and they both wore very adorable striped shirts. There are so many** designer clothes for kids** available now, did you know that Armaniand Burberrycarry children's clothes? I love Ralph Lauren'scollection for children, they look stylish yet comfortable and affordable. This striped hoodie would look so adorable on a little boy kicking around the football or going to his first day of school!
---
6

Classic Jean Jacket: Comfortable Designer Clothes for Kids...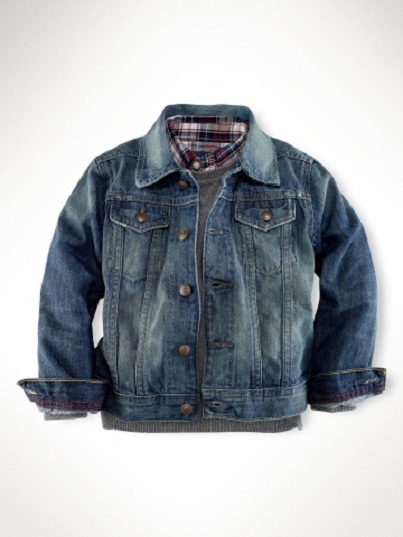 Price: $65.00 by RalphLauren
I love little kids in jean jackets, they just look so adorable! Can you imagine your little boy playing outsidein the piles of leaves wearing a sweater and this comfortable looking Ralph Laurenjean jacket. Not only does Ralph Lauren have great designer jeans for fashionable adults, but he has great looking designer clothes for kids too! Did you know he also designed his daugher's wedding dress?
5

Gorilla T-Shirt: Marc Jacobs Designer Clothes for Kids...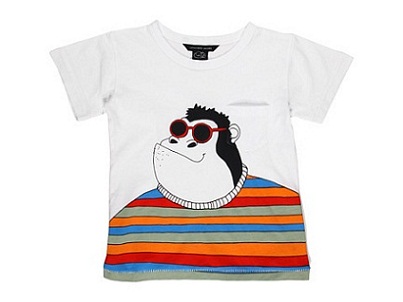 Price: $45.60 by Marc Jacobsvia Zappos
How cool does this gorilla look in his sunglasses and colorful striped shirt! Little kids love animals and cartoon characters and this is a great way for adult designers to reach out to the younger crowd with their designer clothes for kids. Marc Jacobshas a lot of cool clothes that many kids would proudly wear and rock as they walk down the hallways at school! No more green, teddy bear sweaters from grandma for this kid!
Continue Reading...
---
4

Ruffled Shirt Dress: Adorable Designer Clothes for Kids...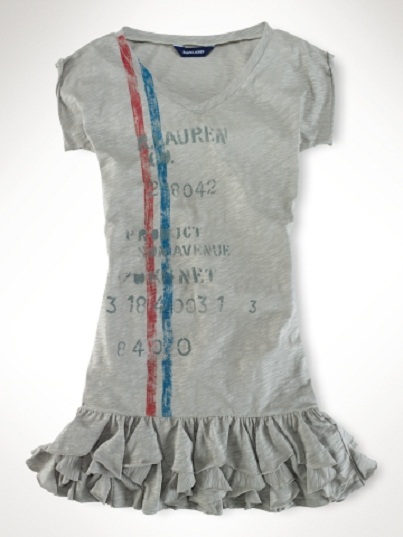 Price: $49.50 by RalphLauren
Who doesn't love ruffles, especially on designer clothes for kids! What's better than ruffles is having them on an adorable shirt dress from Ralph Lauren! I love that the top would make any little girl feel comfortable as she is playing out in the school yard with her friends, but the cute ruffled skirt will make her feel girly too. A pair of purple tights, sweet mary jane flatsor converse sneakers, and your daughter is set for her first dayback to school!
---
3

Faux Leather Jacket: Cool Designer Clothes for Kids...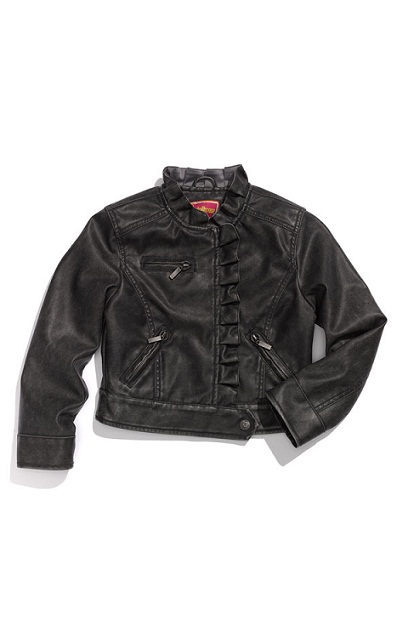 Price: $40.00 by Dollhouse via Nordstrom
Maybe that little girl wants to feel cool just like the boys and with this ruffled faux leather jacket by** Dollhouse** she can be one rocking girl and still look adorable in mommy and daddy's eyes! Have you ever seen a leather jacket with ruffles; are designer clothes for kids not as stylish as the ones their parentsare wearing! I wonder if I could find a jacket just like this one in my size.
---
2

Heart Patch Jeans: Sweet Designer Clothes for Kids...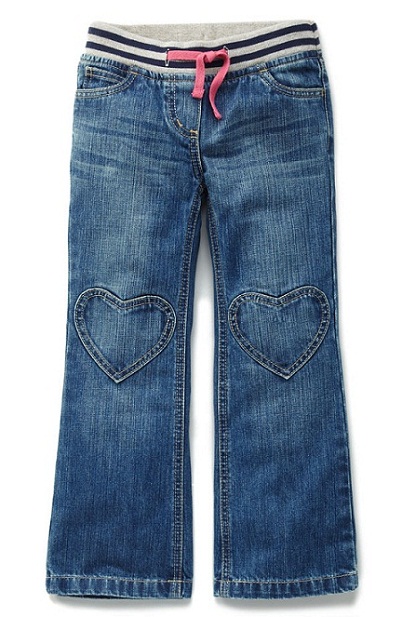 Price: $42.00 by Mini Bodenvia Nordstrom
If my stepdaughters were younger I would most certainly be buying these heart patch jeans for them! I first heard about Mini Bodenon Darling Little Detailsand then saw their adorable designer clothes for kids on Nordstrom. Kids really love clothes that have a relaxed fit and give them plenty of room to run around, which is another reason for your little onesto love these jeans with their rib-knit drawstring waist for extra comfort!
---
1

Rainy Day Shirt: Cute Designer Clothes for Kids...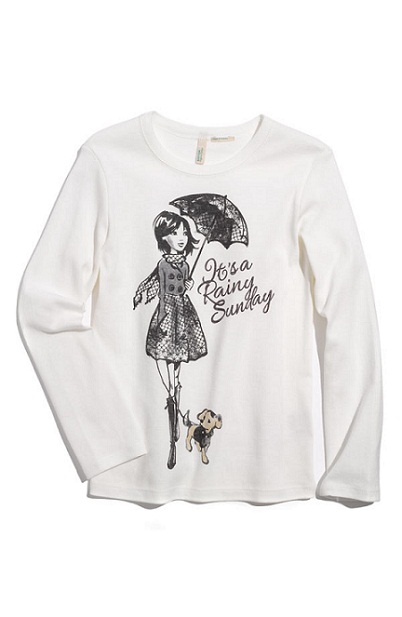 Price: $24.00 by United Colors of Benetton Kidsvia Nordstrom
Is this not the cutest shirt! Little girls dream of growing up to be just like their mommies and if her mommy is a fashionista with a cute coat, umbrella, and adorable puppy, than this is the perfect shirt for her! I could see Katie Holmes daughter Suri, who is always walking around in designer clothes for kids, wearing this cute shirt fromUnited Colors of Benetton Kidsas she splashes about in the puddles in her rain boots!
Designer clothes for kids can be very adorable and comfortable as well. Some of them might have prices we don't agree with, but they are also very durable and are made of great fabrics that will hold together for our kids who love to play around and get messy. Shop smart and look for discounts and sales. Hopefully these 7 Adorable Designer Clothes for Kids have inspired you to find those great looks for your growing children who want more than an uncomfortable, fuzzy sweater from grandma!
---
Comments
Popular
Related
Recent