In today's technology-driven world, it can be hard finding toys to inspire your child's creativity. Younger and younger children are clicking away at cellphones and laptops and are left void of the imaginative play that previous generations relished in their youth. But all tech gadgets aside, there is an abundance of toys to inspire your child's creativity. Here are just 7 suggestions for creative playtime for your growing children.
---
1

Play-Doh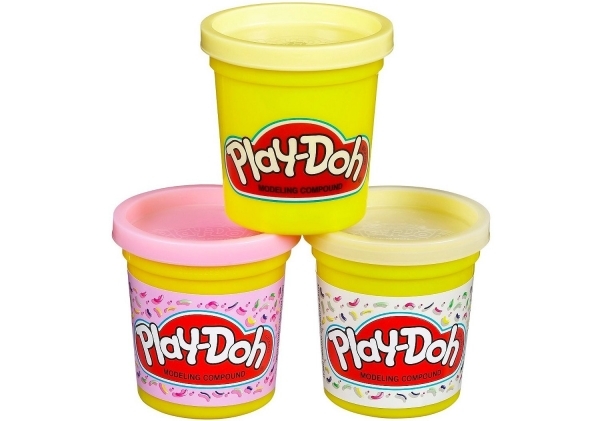 This colorful and pliable modeling clay was initially developed as a wallpaper cleaner in the 1930s and was then reinvented as a home and school craft staple in 1956. And honestly, what child wouldn't enjoy mushing the wads of colored Doh into miscellaneous shapes, creatures, pretend food and anything else the imagination could muster? Play-Doh is cheap, creative fun and is one of the most enduring toys to inspire your child's creativity, with adult supervision, of course.
---
2

Children's Easel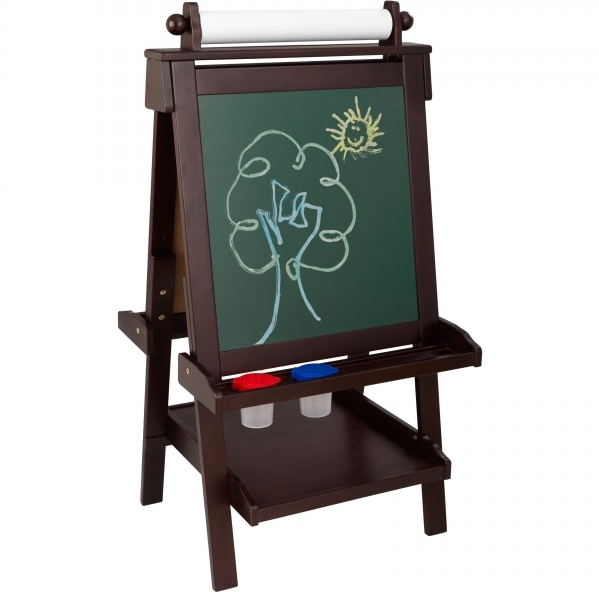 Nothing inspires a child's creativity like a blank canvas. Complete with rolled paper, dry erase board or chalk board, a child-sized easel is a wonderful tool to let children put their imagination and creativity to work. This wooden framed easel by Kid Kraft and other design options can be purchased online at YoYo.com or at your local toy store.
3

Fisher Price Digital Camera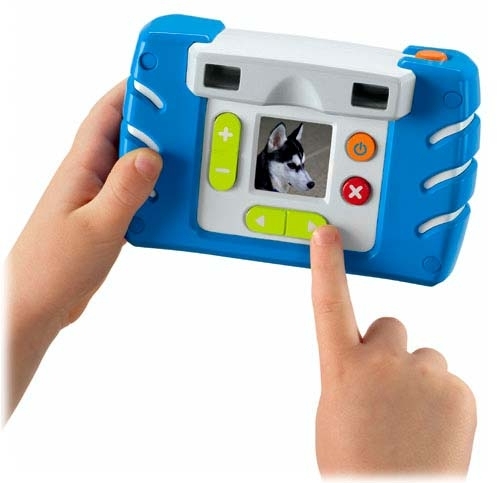 This durable digital camera is a creative toy for children ages 3-7. It's battery powered, with enough storage for up to 2000 photos of whatever happens to catch your child's eye. The Fisher Price digital camera even comes with PC-supported editing software to add fun little embellishments to your child's photos. Who knows? Maybe your kid is the next Ansel Adams or Annie Leibovitz.
---
4

Outdoor Tool and Gardening Sets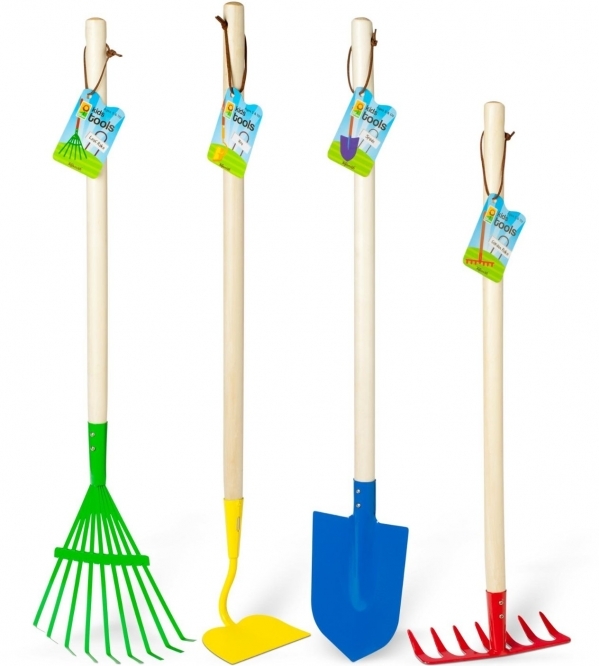 If your child needs a little coaxing to enjoy the outdoors, a kid-friendly gardening and tool set could make a perfect toy. Encourage your children to get their hands dirty from time to time with a lesson in gardening. There are various tools and sets available, all with the intended goal of giving your kids a greener thumb and opening the door to creativity. This Kid's Big Tool Set is by Toysmith and can be found on Amazon.com.
---
5

Draw & Write Journal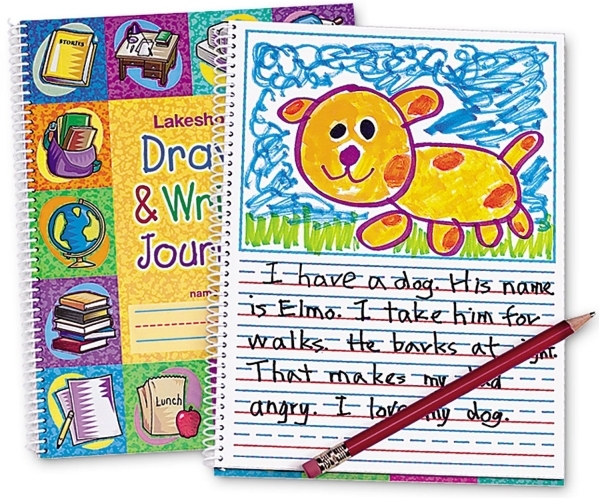 Encouraging your children to be creative storytellers has a two-fold advantage. It will improve them scholastically, with notable advancement in spelling and grammar. And letting them be visually articulate in their drawings will really let their imagination soar off the page. In an age where teenagers and even middle-school children are chronicling their lives on social media, push your younger children to put their private thoughts on paper. This Draw & Write Journal and other creative children's journals can be found at your local bookstore or on Amazon.com.
---
6

A Puppet Theatre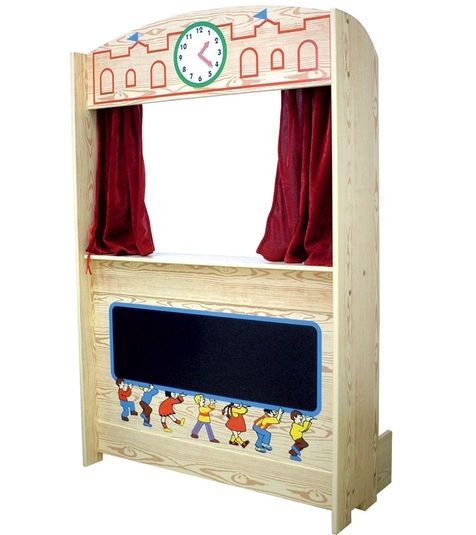 Imagine the possibilities your child would have with his or her own puppet theatre for home-held performances. From teensy finger puppets, to plush hand puppets, or more intricately designed marionette puppets, having a kid-sized puppet stage will let you and your family be the audience to a creative performance indeed. A puppet theatre set can range in price depending on the style and structure, but it's a creative investment for your little performer. Visit ToysRUs.com to check out all of the puppet venues available.
---
7

The Perfect Playhouse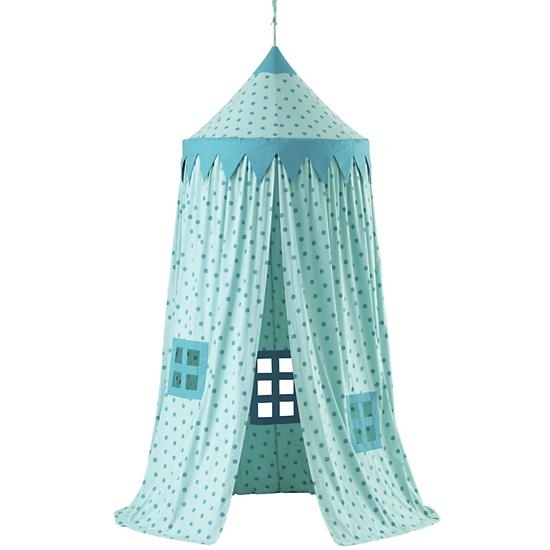 From princess castles and rocket ships to clubhouses and tree houses, one thing is for sure. Kids just need a place to call their own. Some parents take to the hammer and nails to erect a wooden clubhouse in the backyard. Others purchase those durable plastic houses for their wee ones. But no matter which style you choose or what price you are willing to spend, your children will enjoy some time for play in a space that is all their own. But if you're looking for a small indoor escape for your child, TheLandOfNod.com has a wide variety of playhouses perfect for some alone time to nap, draw, play and dream.
Toys change from year to year as your children grow and learn. But the toys worth investing your money and your children's playtime in should educate, motivate and inspire creativity. There are a lot of cute and colorful toy options to keep your kids occupied, but wouldn't you like them to be creatively engaged instead of simply distracted?
---
Comments
Popular
Related
Recent