This year I'm vowing to put together Easter outfits from what my kids already have in their closets. So off I went on a search of what kinds of outfits I could piece together. Not only is this going to save me money, but my boys are going to look very handsome. Are you looking to do the same thing? Or need some ideas when I you hit the stores? Here's what you should deck your child out in this year. Grab the camera because it's going to be adorable!
1

Bow Tie and Suspenders

Can you think of a more stylish outfit for your little man? It's both on-trend and classic, ideal for Easter. Here's how to get the look...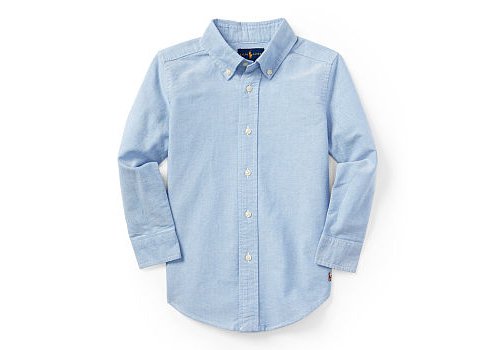 Ralph Lauren Blake Cotton Shirt
Price: $39.50 at ralphlauren.com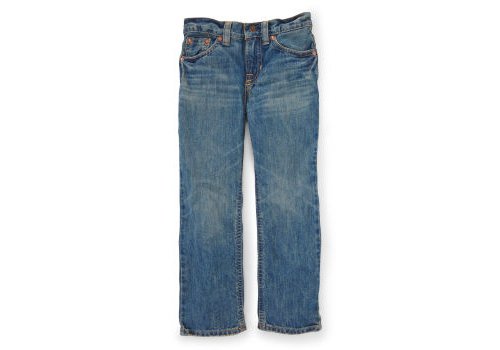 Boys' Mott-Wash Denim
Price: $39.50 at ralphlauren.com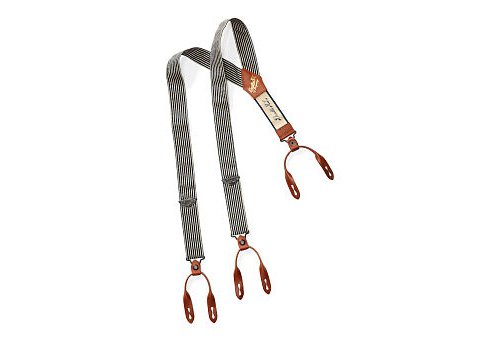 Hickory Stripe Cotton Braces
Price: $225.00 at ralphlauren.com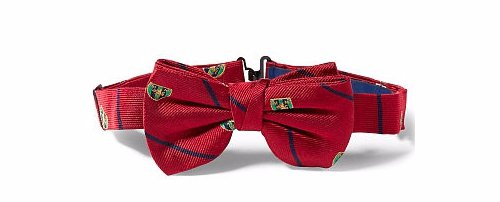 Striped Silk Bow Tie
Price: $45.00 at ralphlauren.com
2

Maxi Dress and Faux Leather Jacket

Mama's super-stylish, so why can't little girl be just as on-trend? A long dress or skirt with a wee biker leather is darling.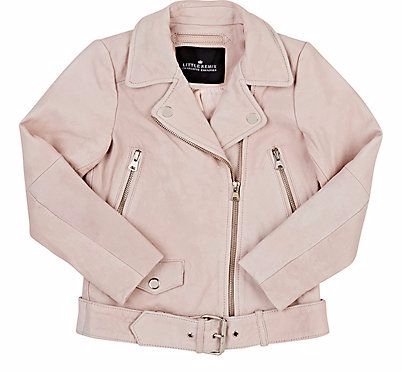 Little Remix Leather Moto Jacket
Price: $430.00 at barneys.com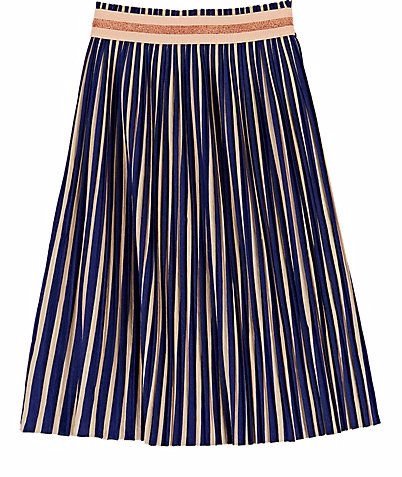 Scotch R'Belle Pleated Maxi Skirt
Price: $90.00 at barneys.com
3

Big Fluffy Dress

Any poofy dress your little one has is perfect for Easter and spring, in any color you can think of, like this robin's egg blue.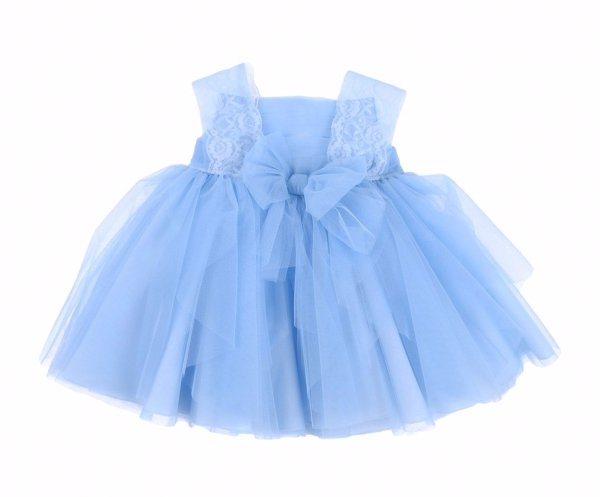 Aletta Dress
Price: $209.00 at yoox.com
4

Lots of Florals

Anything floral is a great choice for Easter Sunday this year, so why not this darling flower-strewn dress?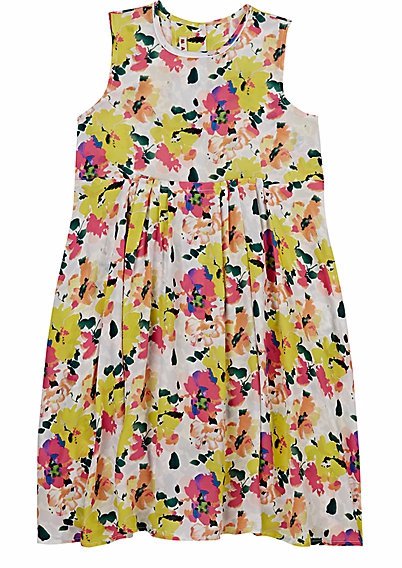 Marni Floral Cady Sleeveless Dress
Price: $216.00 at barneys.com
5

Large Polka Dots and a Beanie

You can never go wrong with polka dots for Easter! They work for boys too in the right colors. And your little one can add a little extra shine in this fun frock... look at those cute gold dots!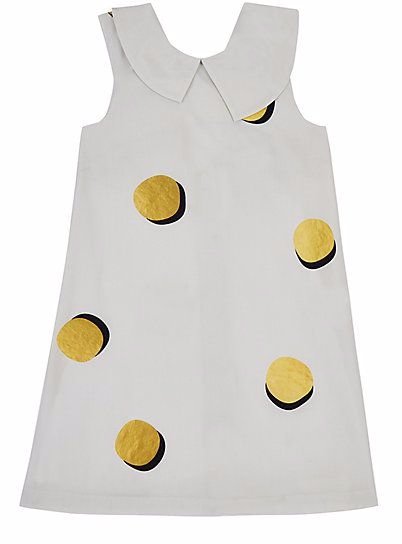 Motoreta Sabina Cotton Dress
Price: $82.00 at barneys.com
6

White Top and Cute Shorts

So many tops, so many shorts, so many options. How about a pair of denim shorts and a white peasant blouse, like mommy wears?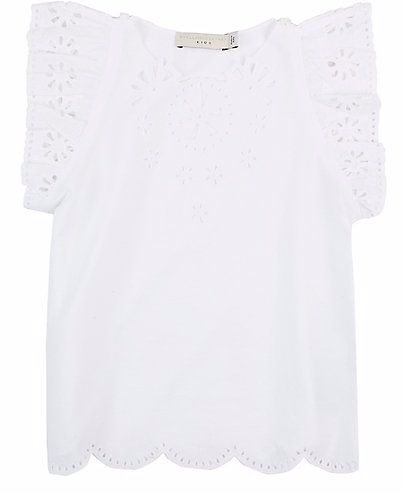 Stella McCartney Embroidered Cotton Eyelet Top
Price: $118.00 at barneys.com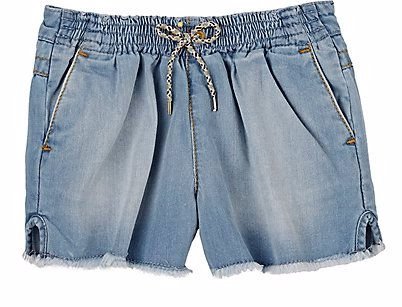 Chloe Denim Cutoff Shorts
Price: $126.00 at barneys.com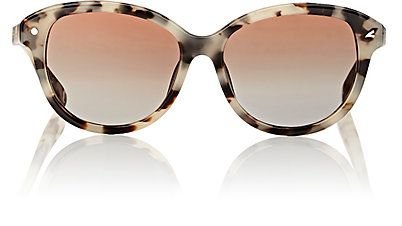 Winkniks Clementine Sunglasses
Price: $48.00 at barneys.com
7

Fun Print Dress

A fun print dress is perfect for Easter. Add a sweater if it's cool, but be sure to make that a solid.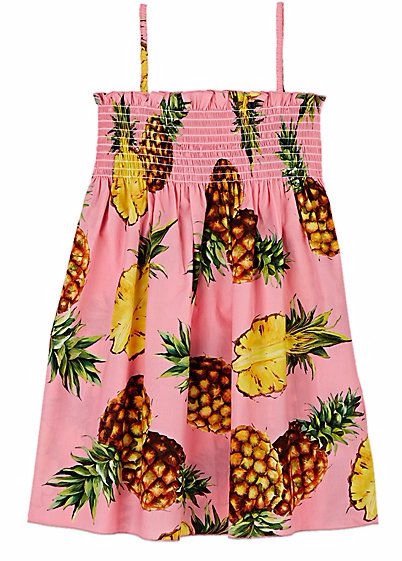 Dolce & Gabbana Pineapple-Print Cotton Poplin Dress
Price: $245.00 at barneys.com
8

Pretty Red Dress

Red is a grown up color that can also look super cute on little ones. And if you think it looks a little like Christmas, why not?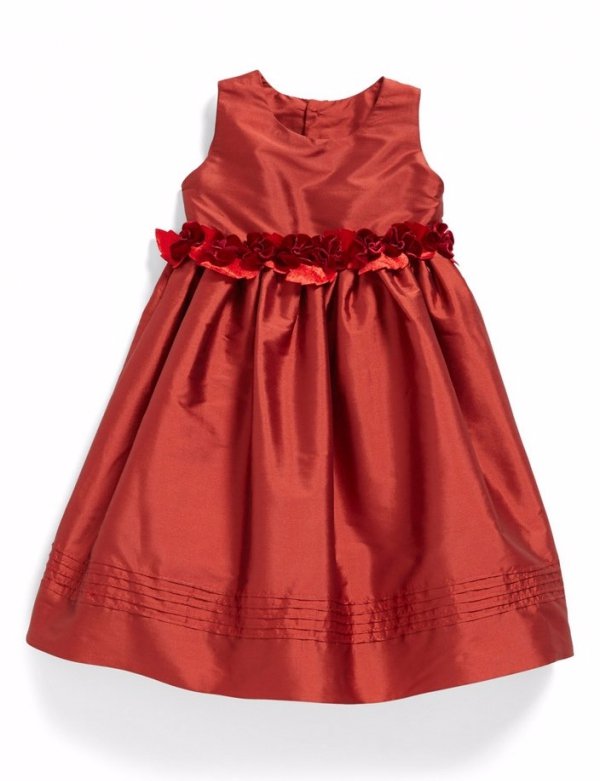 Isabel Garreton Sleeveless A-Line Dress
Price: $174.00 at shop.nordstrom.com
9

Maxi Dress

The style of this dress is ideal because you can top it with a jacket or sweater.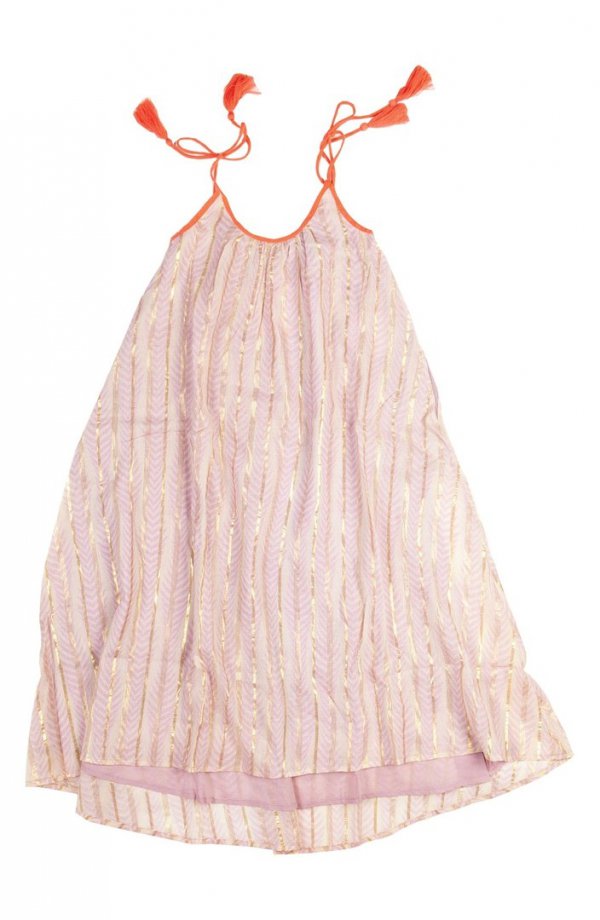 Bowie James Maxi Dress
Price: $68.00 at shop.nordstrom.com
10

Floral Headband

Nothing says spring like a sweet floral crown, but if something like this is a bit too overwhelming, try a wee halo, maybe of something smaller, like baby's breath.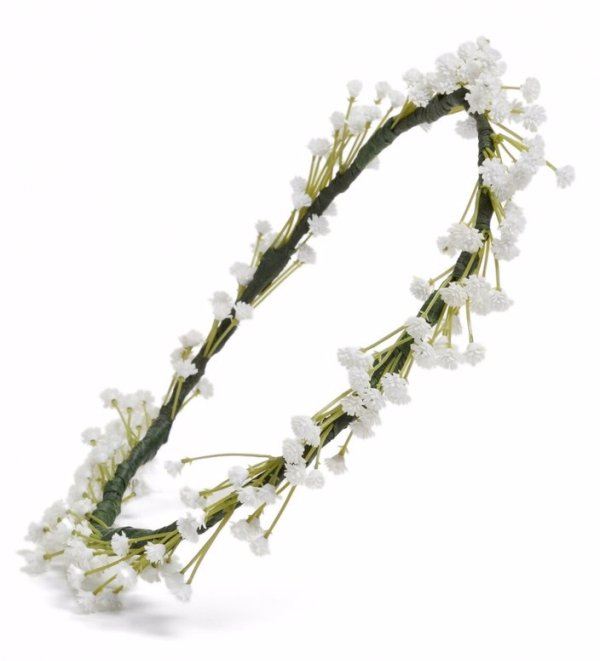 ‌‌Baby's Breath Flower Crown‌
Price: $248.00 at shop.nordstrom.com
11

For a Newborn

Chances are your newborn has all sorts of fancy outfits that will work just right for an Easter celebration.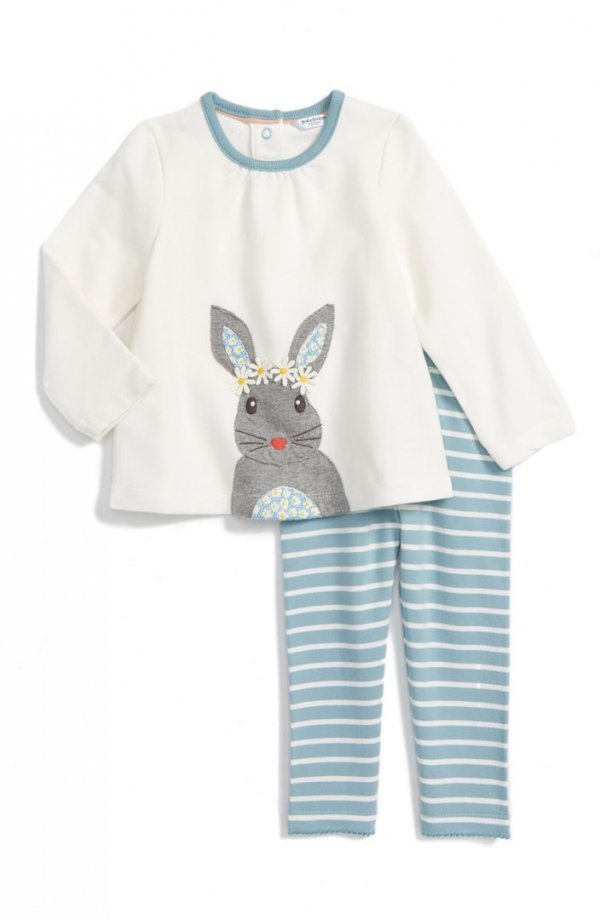 Mini Boden Animal Friends Tee & Leggings Set
Price: $45.00 at shop.nordstrom.com
12

In Adorable Matching Suspenders

You can dress up any outfit your sons have with a great pair of suspenders. Cute, times two!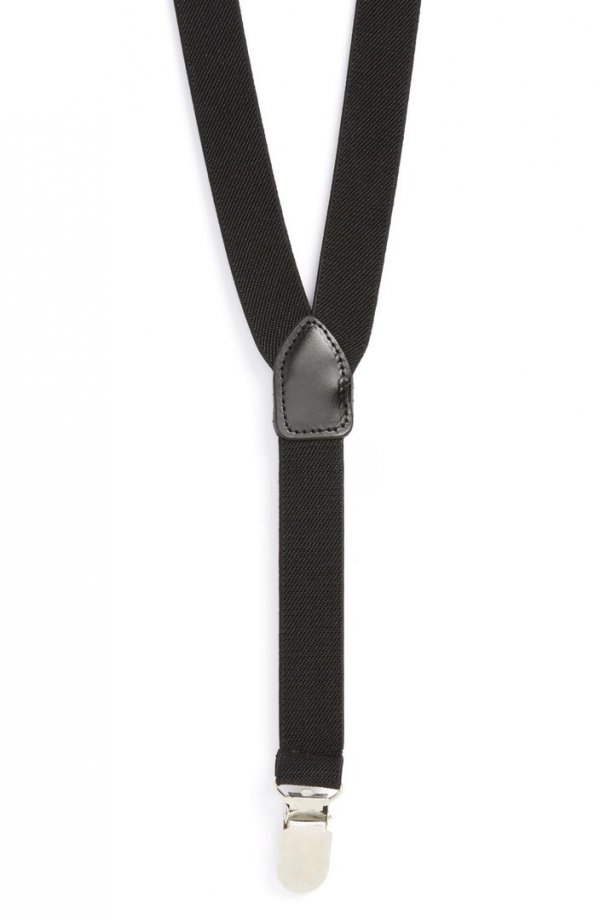 Suspenders
Price: $19.00 at shop.nordstrom.com
13

Cute Dress and a Hat

This is almost too cute for words, a small hat and darling dress.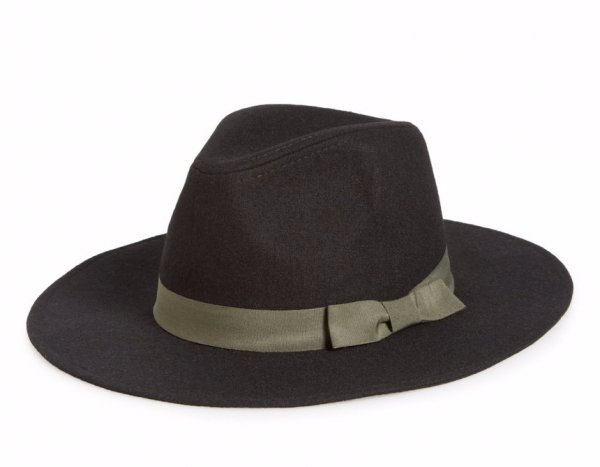 The Accessory Collective Felt Hat
Price: $22.00 at shop.nordstrom.com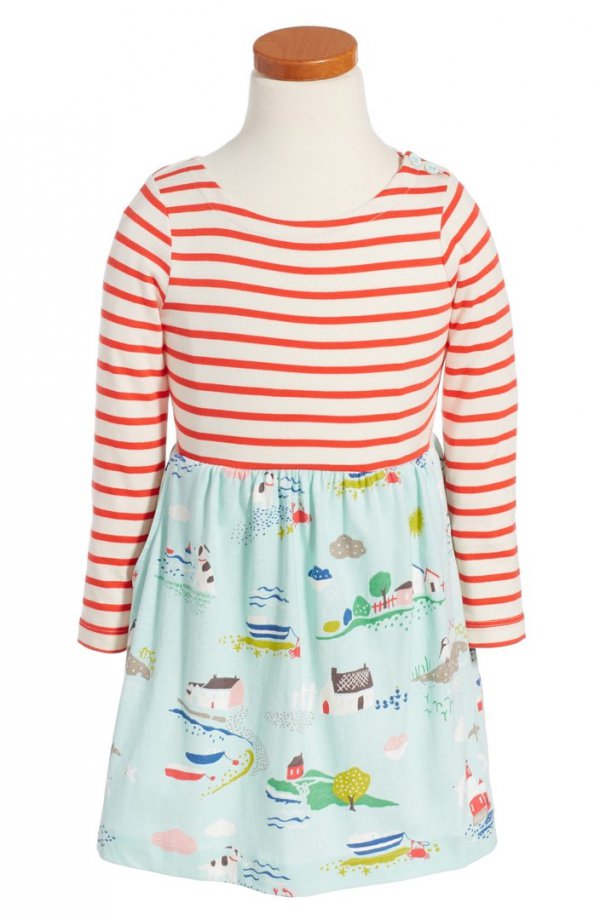 Mini Boden Hotchpotch Dress
Price: $45.00 at shop.nordstrom.com
14

Patterned Skirt and Sweater Top

Got hand me downs from previous Easters? Mix and match them to create a look that goes together.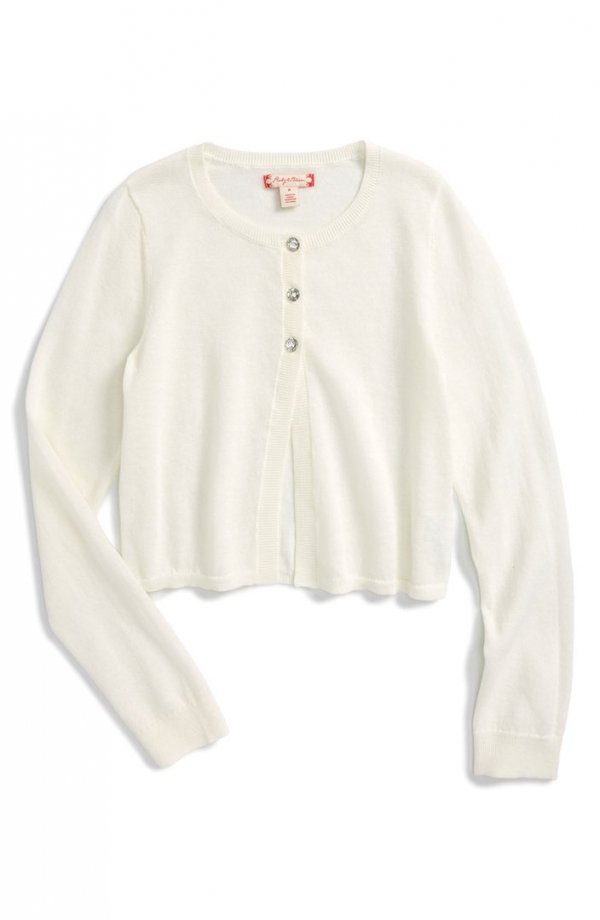 Ruby & Bloom Bolero Sweater
Price: $29.00 at shop.nordstrom.com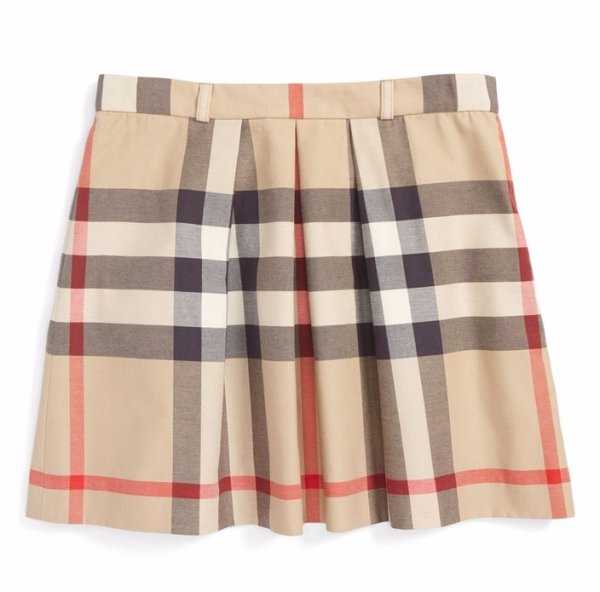 Burberry Pleated Check Skirt
Price: $150.00 at shop.nordstrom.com
15

Tiny Blazer

Nothing looks cuter on a little boy than a tiny blazer, and every little boy would look as cute as a button in stripey seersucker.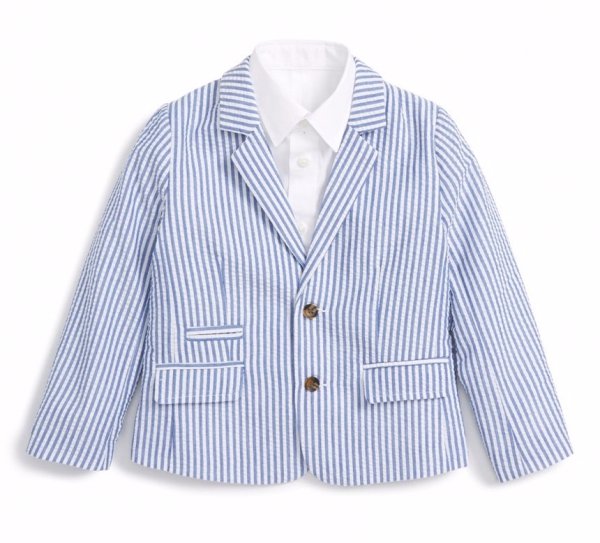 Bardot Jr. Seersucker Blazer
Price: $89.95 at shop.nordstrom.com
16

Pastel Blue Sweater and White Pants

This is such a stellar color combination, ideal for spring.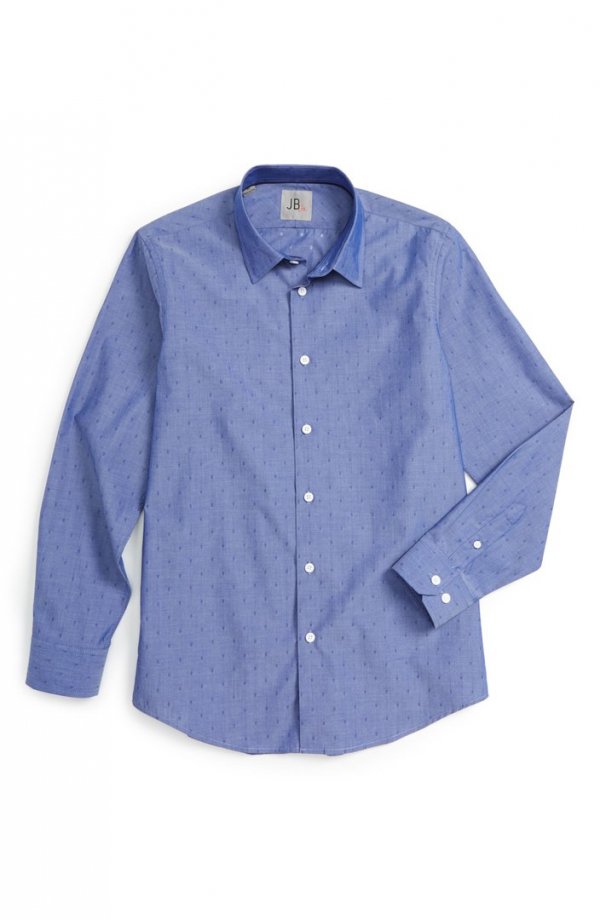 JB JR Dress Shirt
Price: $49.50 at shop.nordstrom.com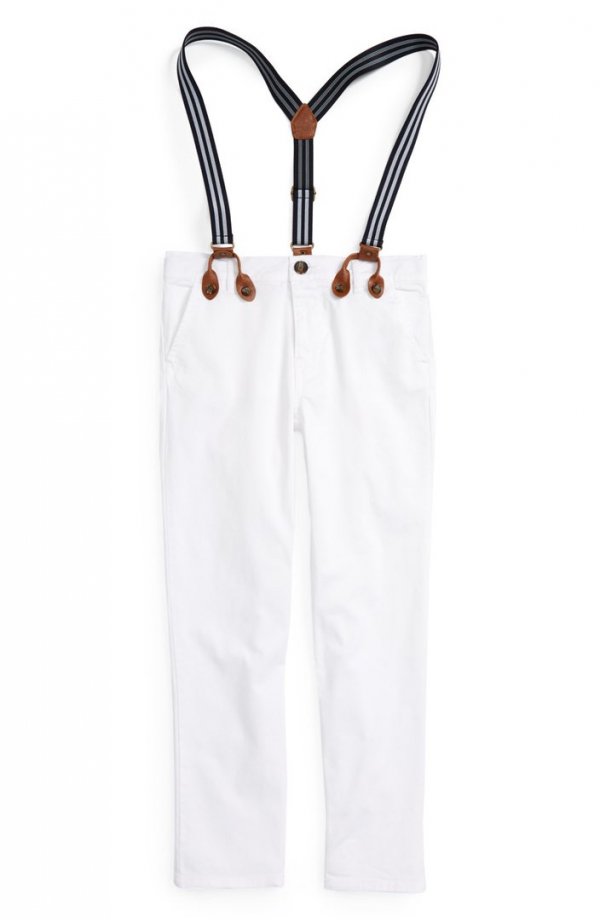 Bardot Junior Chino Pants
Price: $79.95 at shop.nordstrom.com
17

Flannel Shirt and Sweater

It's cozy, it's hipster, it's a perfect outfit if you're in the PNW or if it's going to be chilly out.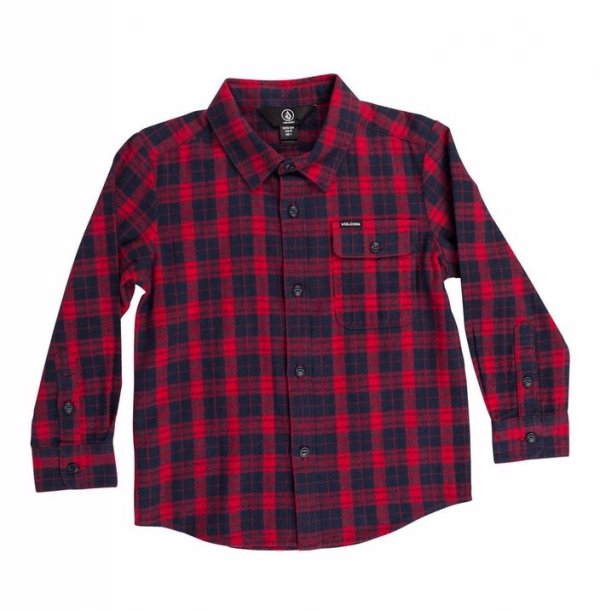 Volcom Fulton Flannel Shirt
Price: $47.00 at shop.nordstrom.com
18

Suit

When Grandma buys your kids clothing like this, save it for holidays and photo ops.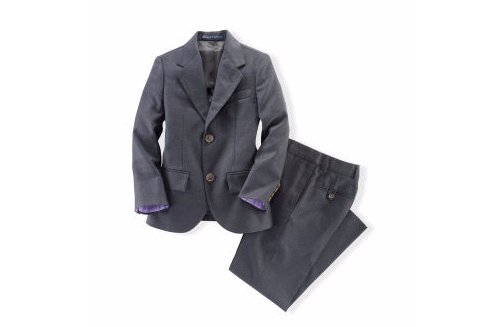 Polo I Wool Twill Suit
Price: $525.00 at ralphlauren.com
19

Easter Overalls

Overalls are so versatile. Wear with a t-shirt if the weather's cool... and you have to love this funky horse print.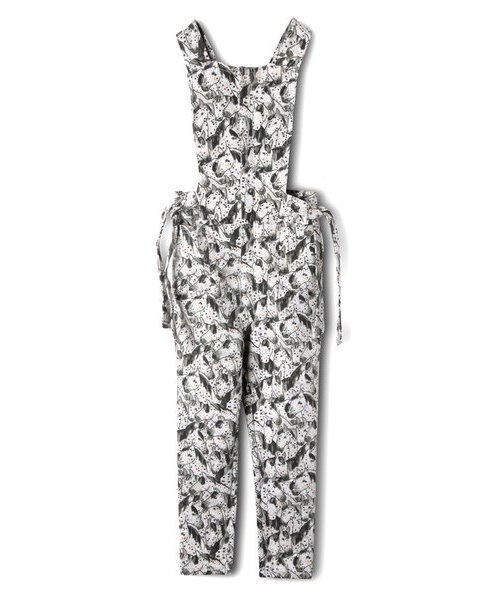 Horse-print Overalls
Price: $48.00 at shop.nordstrom.com
20

Ruffles and Tulle

Can't beat ruffles and tulle. (Every little girl wants to be a ballerina whatever the holiday.) Fulfill her dream with this brocade fit and flare.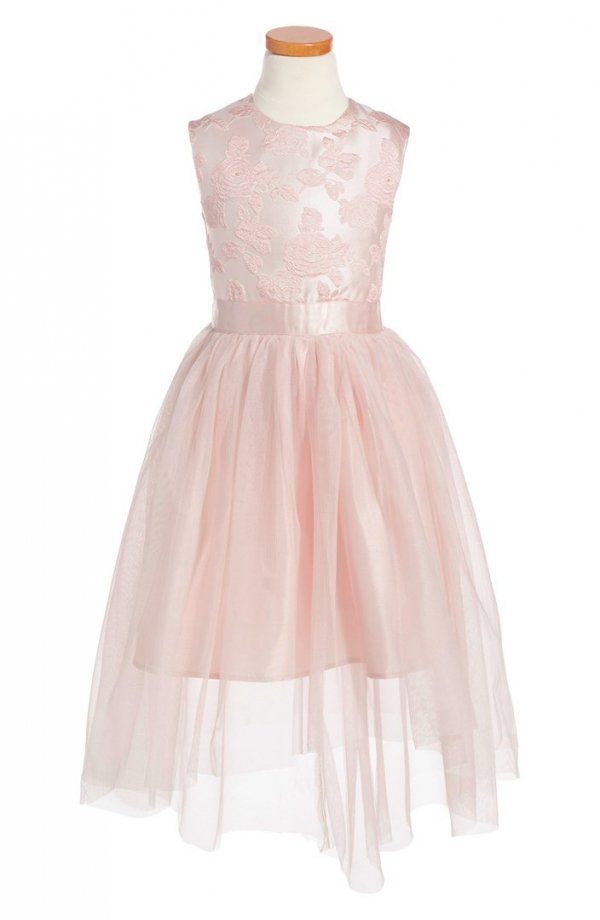 Pink Tulle Dress
Price: $69.00 at shop.nordstrom.com
21

White and Red

If this color combo works for mama, why wouldn't it work for baby girl?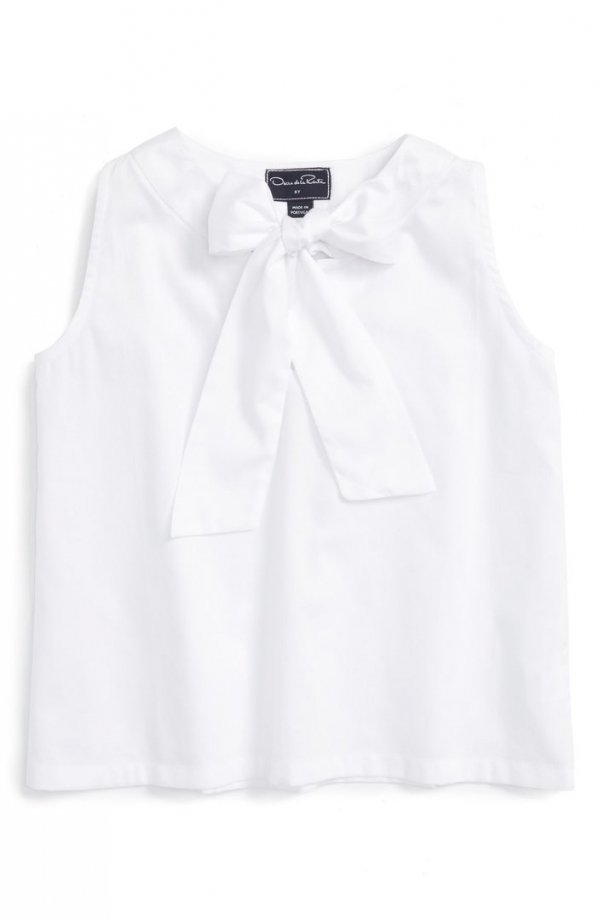 Oscar de la Renta Tie-Front Top
Price: $95.00 at shop.nordstrom.com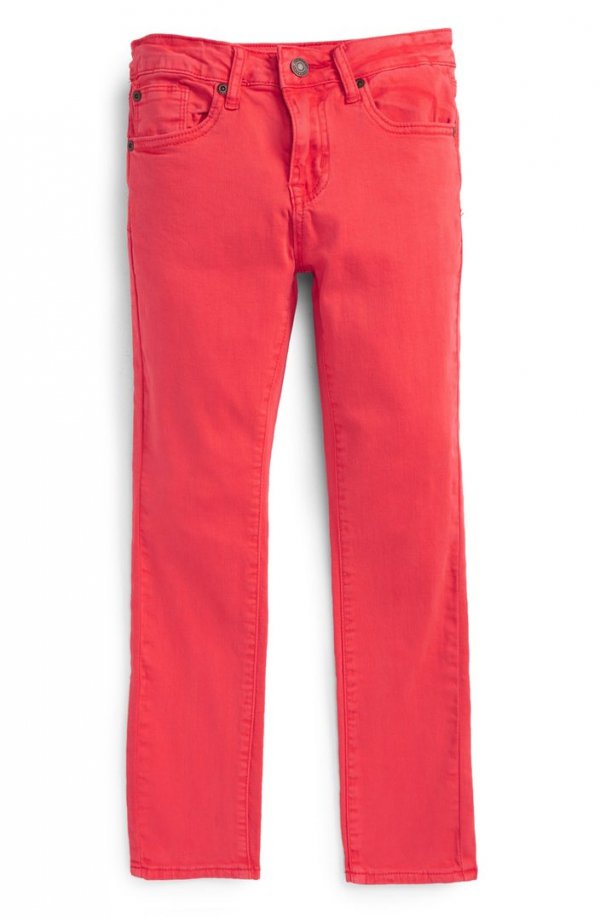 Tucker + Tate Cropped Jeans
Price: $39.00 at shop.nordstrom.com
What will your kids be wearing for Easter this year?
Please rate this article