It's never too early to start creating a list of Christmas crafts for kids to try! I am currently listening to Christmas music while putting together this post. It's such a jolly, cozy time of year. I bet this year many Christmas crafts for kids will include a fox, and maybe an owl! Put on some tunes and get set to craft one or all of these fun holiday ideas for your little ones to DIY.
---
1

Snow Globes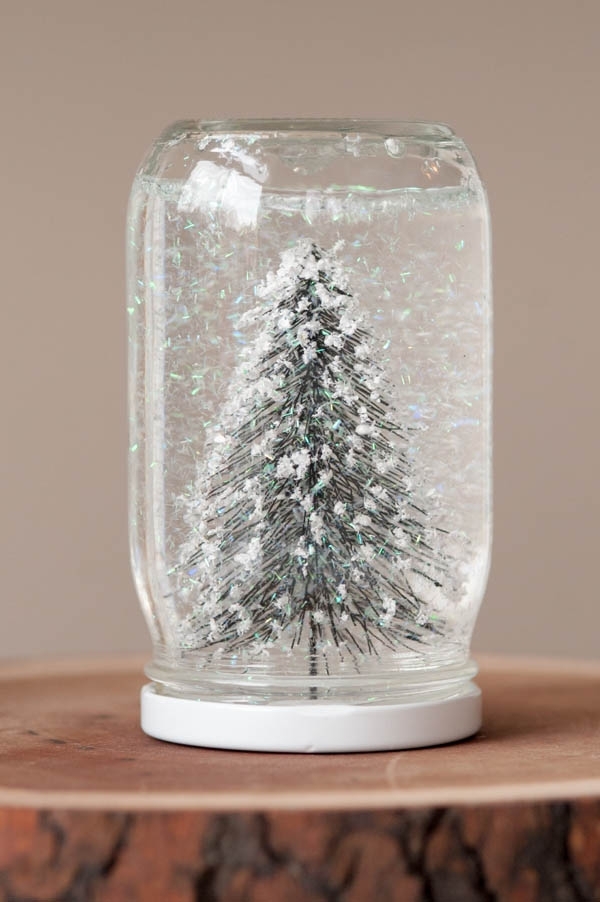 This is one of those Christmas crafts for kids that became popular last year, but one that will never go out of style. You can't go wrong with adorable little animals, a fox perhaps, miniature Christmas trees, and falling snow inside a jar, or clear plastic cup for a great craft for your little ones to put together. I love how this DIY idea turns the snow globe into an ornament! Head on over to spoonful.com for complete details on how to put this together.
2

Gingerbread-Man Wreath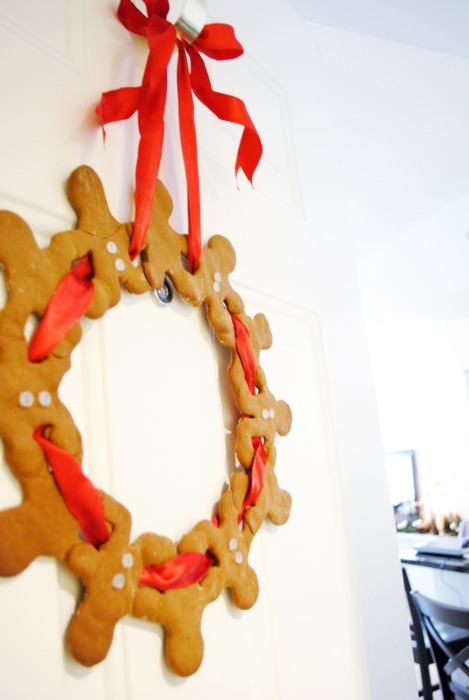 Ok, so you might have to make a few dozen cookies so your kids have some they can eat and some they can use for this DIY! It's the most adorable holiday wreath I've ever seen. II love the idea of creating it from gingerbread men cookies. The trick, if you notice how the gingerbread-men are connected, is to bake them in this form! Check out marthastewart.com for the complete tutorial!
---
3

Festive Fox Ornament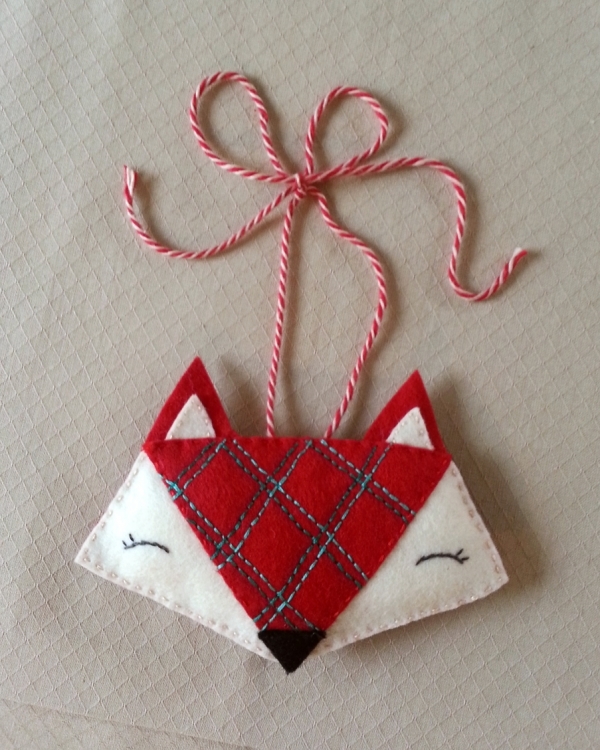 I told you I would find a fox Christmas craft for your kids to put together. Maybe you can put a little voice recorder in him that sings, "What does the fox say?", too funny! Your little ones will probably need mom and dad's help for this one, along with the others, but it will still be a fun craft for them to put together for the holiday season. Stop by beckandlundy.com for the pattern and tutorial.
---
4

Creative Gift Wrapping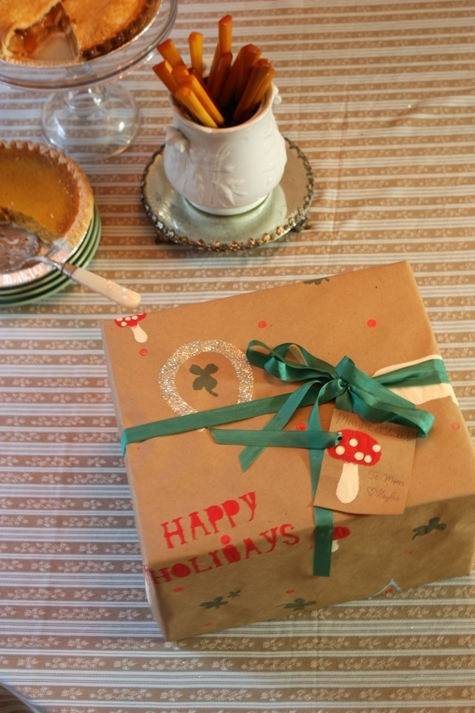 Why do all of the gift wrapping yourself when your little ones can get in on the fun? They can draw or use rubber Christmas stamps on kraft paper, use old maps and newspaper, or even an old t-shirt to help mom and dad wrap gifts for family members, not including theirs ...no peeking! The possibilities are endless to the amount of fun your entire family can have while wrapping gifts.
---
5

Recycled Snowman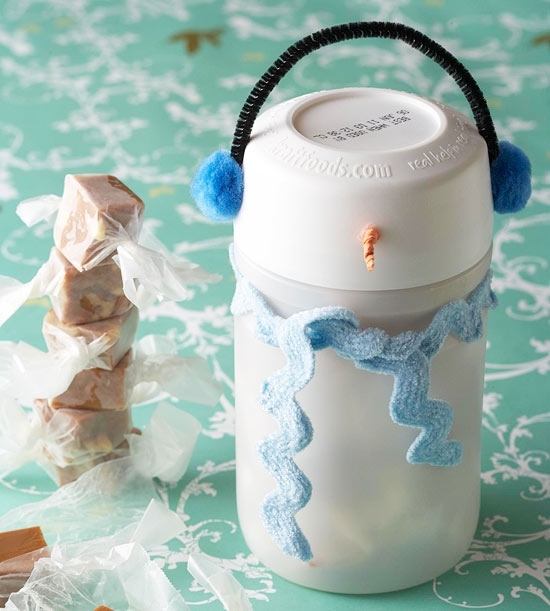 Who knew you could make a snowman out of a recycled plastic drink container? Not me! It's such a simple, yet sweet idea that your kids can continue to use or even give to their teachers as a holiday gift. I love the thought of putting candy inside of it, two gifts in one...score! Check out Better Homes & Gardens for the details, bhg.com
---
6

Decorative Gloves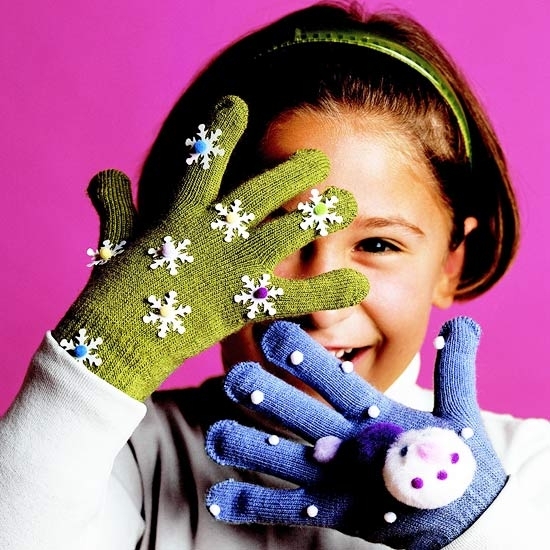 Did your kids receive an ugly pair of winter gloves from grandma last year? Well, they can now turn their gloves into a festive, holiday pair with this wonderful craft idea. Be sure to use fabric glue when you are adhering the snowflakes or pom-poms to the glove. Will you cut out these shapes for your gloves or do you have a few other ideas up your sleeve? Stop by BHG for the complete tutorial. bhg.com
---
7

Coffee Filter Christmas Tree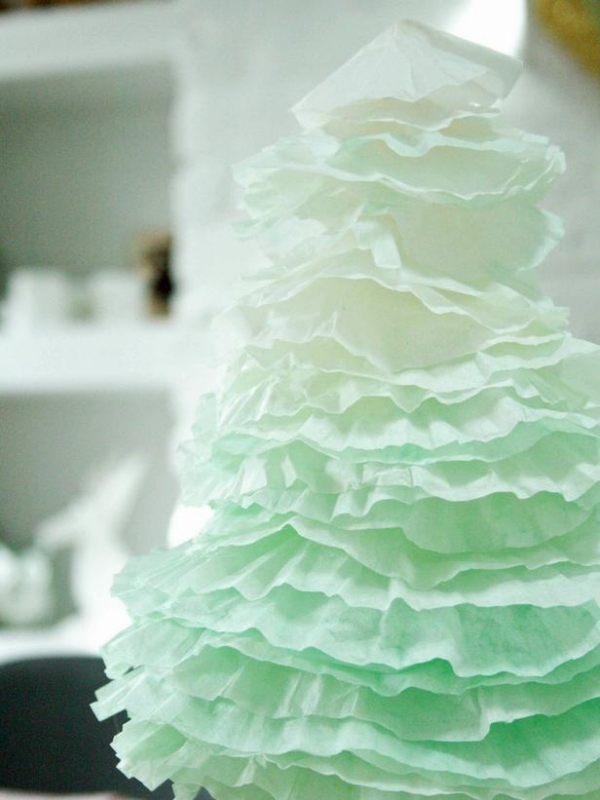 I've seen a few different ideas for making your own miniature Christmas tree using foam cones, but I still love the coffee filter one the best! It's a fun idea using something you probably already have around the house, and one your kids will be amazed by. What types of DIY Christmas trees have you created before? Check out craftsbyamanda.com for instructions on everything you'll need for this fun holiday project.
Are you ready for the holiday season and ready to put together some of these Christmas crafts for kids yet? What are some of your favorite ideas?
---
Comments
Popular
Related
Recent