Whether your little ones like to collect rocks while out on a walk or you're just looking for a new DIY project for them, these fun rock crafts for kids will give them a whole new interest in nature and something unique to play with. Show your kids how creative they can get just by using items they can find in their own backyard with these cool and funky rock crafts for kids. Grab some paint, glue and maybe a few googly eyes and you're ready for rock crafting!
---
1

Rock Monsters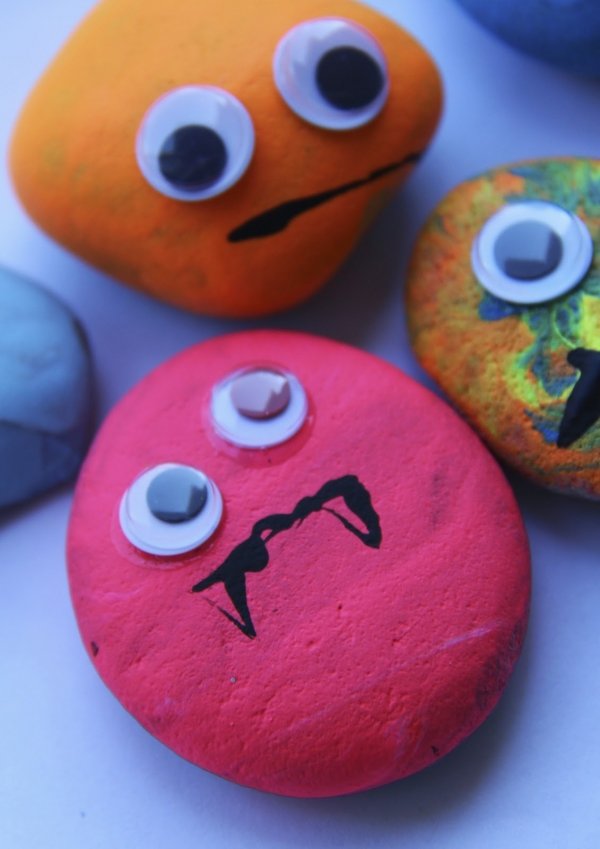 Most of these rock crafts for kids are pretty simple for them to put together with or without a parent's help, but these adorable rock monsters are probably the easiest. With a little paint, a fine marker tip pen, and silly googly eyes, your little ones will have their very own rock creatures in a matter of minutes. They can either keep their rocks as is or create a magnet for the fridge to hold up their artwork!
---
2

Inspirational Rocks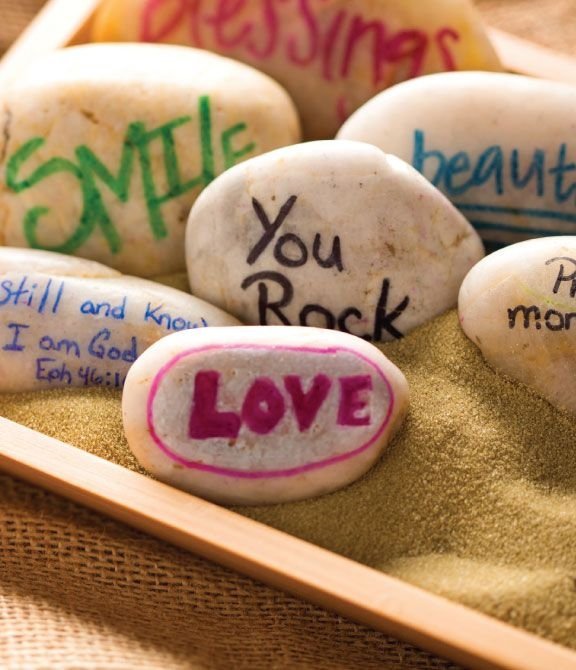 Kids of all ages and adults alike will appreciate this rock craft using inspirational words to create a rock with meaning. There are two different ways to go about creating this craft; you can either write your words on with a fine tip marker, or use mod podge to paste magazine cut outs onto your rock. A craft like this one would make a great gift for your child's teacher.
---
3

Yarn Wrapped Rocks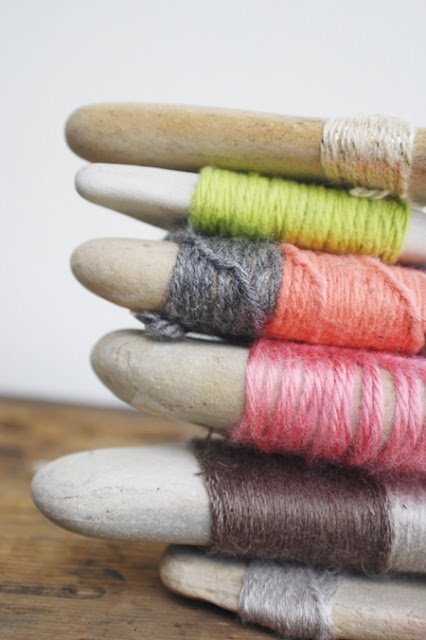 There are so many gorgeous DIY ideas on Pinterest with yarn like yarn wrapped bottles or yarn wrapped holiday wreaths. However, I never would have thought of yarn wrapped rocks before until seeing this colorful idea on Parents.com. If your kids are little, you may want to put the sticky glue on the rock for them, then they can proceed to wrap the rock with the yarn!
---
4

Rock Animals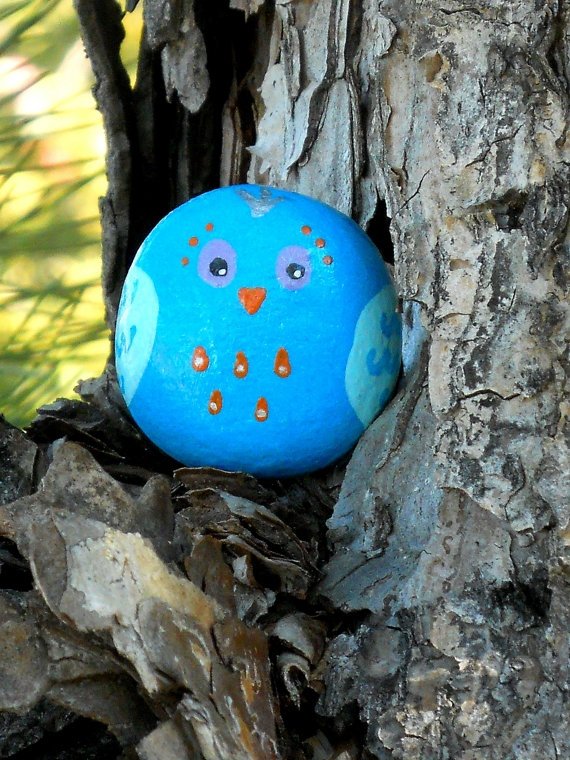 If you know me, then you know the animal that I would paint or create with rocks would most certainly be an owl. They are just so cute! You really can find anything on Pinterest and Youtube; so if you're looking for a how to tutorial for this rock craft project, check out both of these sites.
---
5

Heart Collage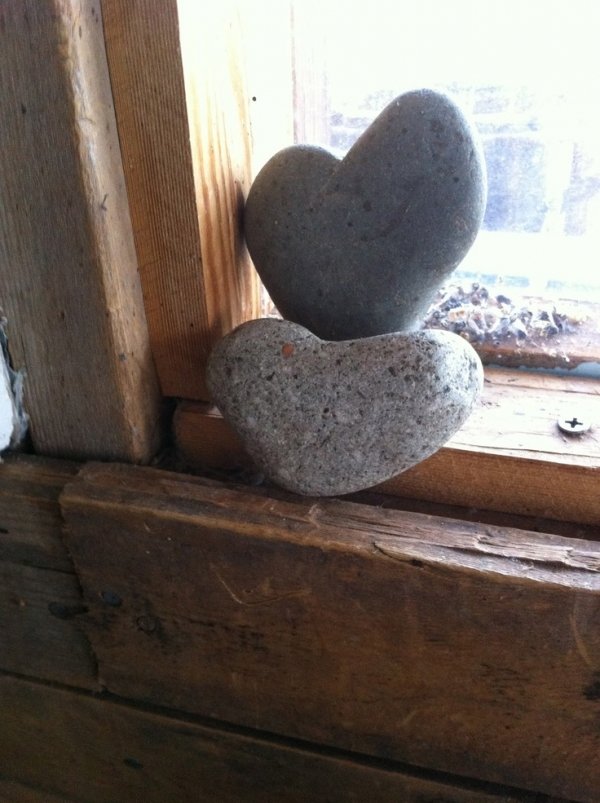 This rock craft is a great idea to put together with rocks that were collected on vacation to turn your simple little stones into a sweet memorial. I love the tutorial I found on iamjustlu.com. She creates the heart shape and then places it in a shadow box to display it. Do you have any special rocks that were collected from a favorite family vacation spot?
---
6

Birthday Party Guest Book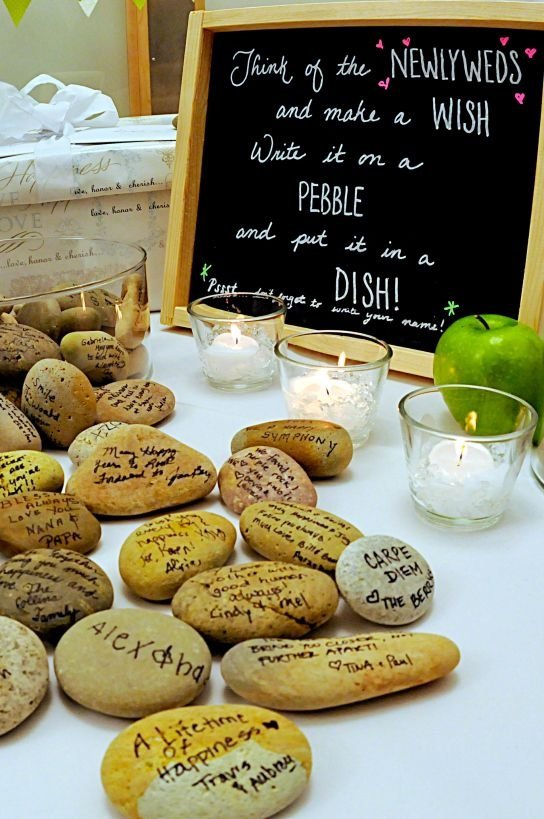 I recently helped put together a beautiful rock garden guest book at a local event and thought what a great idea it would be for birthday parties as well. We spray painted them and let the rocks dry overnight. Then during the event we invited guests to write a little message and sign their name. It's a fun idea to create and to enjoy afterwards when reading everyone's message.
7

Valentine's Day Rocks
This Valentine's Day help your little ones tell someone "I Think You Rock" with this rock craft idea! Dress the rocks up with little hearts, smiles, paint them pink, and whatever else you think their Valentine will like. Don't forget to add a little tag that says, "You Rock"!
What are some rock crafts for kids you have done before? Which of these ideas is your favorite?
---
Comments
Popular
Related
Recent