Baby shower favors are a fun little gift for your guests to take home with them when they leave. It is a nice gesture to thank them for coming and for their gift. There are many options you can choose from in baby shower favors but some your guests are sure to love, unquestionably. These are some ideas that would be a huge hit.
1

Nail Polish in Pink or Blue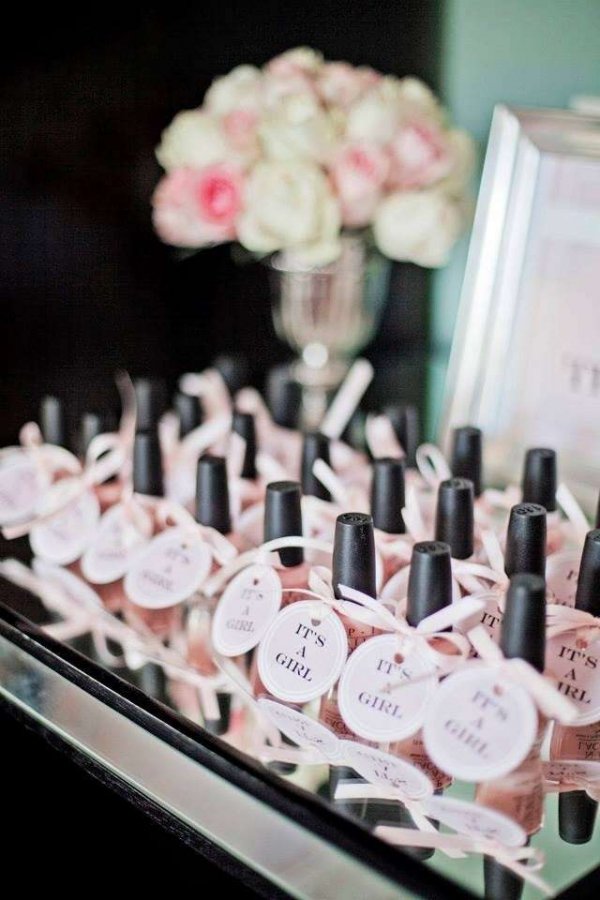 I love this idea. I would be thrilled to get a bottle of nail polish to bring home with me as one of the baby shower favors. You can go with pink or blue to let your guests help you celebrate having a girl or boy. If you don't know yet or don't want to tell, you can give a neutral color. You could even fill a basket with several different colors to allow your guests to choose a shade they love.
2

Candy Bars Tied with Blue or Pink Ribbon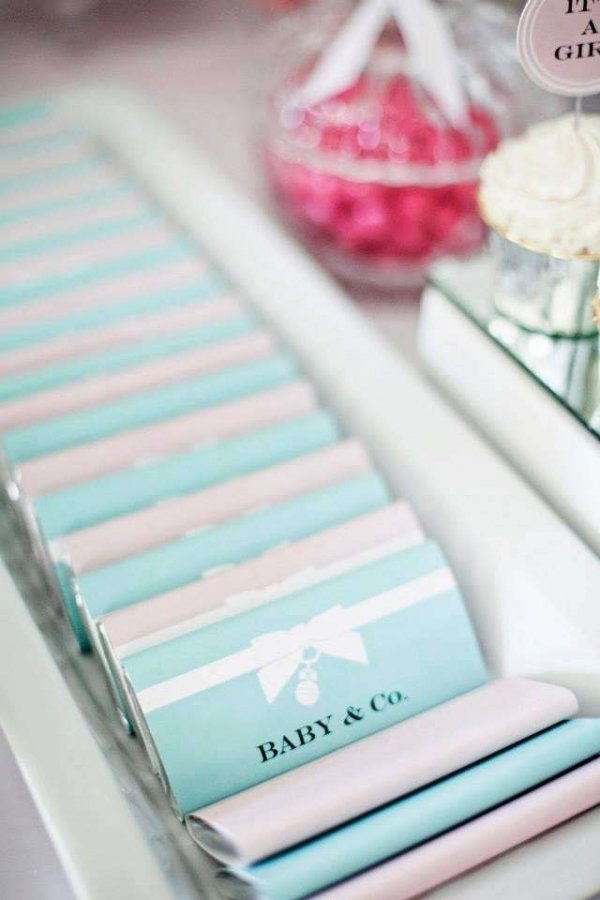 Candy bars are always going to be a hit. Who doesn't love candy? You can have them tied up with pink or blue ribbon to signify what your baby will be. You could also go for green or yellow if that isn't something you want to share. If you know your baby's name, you can add a little label thanking them from your little one by name if you wish. This is a very economical baby shower favor.
3

Ready to Pop Favors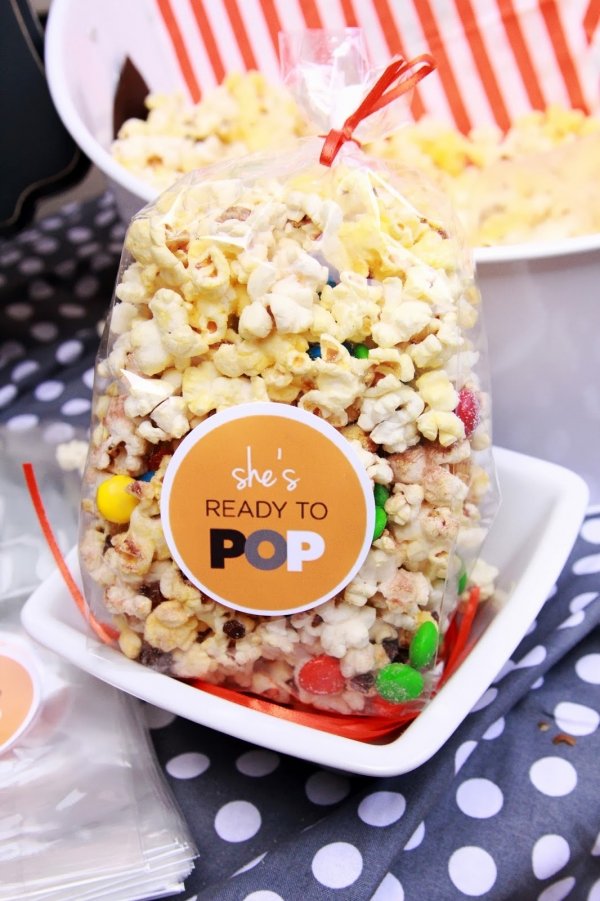 These are adorable little baby shower favors. You can go two different directions with this one. You can get Blow Pop suckers and attach a ready to pop note. This is very economical and cute. Another way to go with this is to have cellophane bags of gourmet popcorn with a ready to pop note.
4

Shower Poofs in Pink or Blue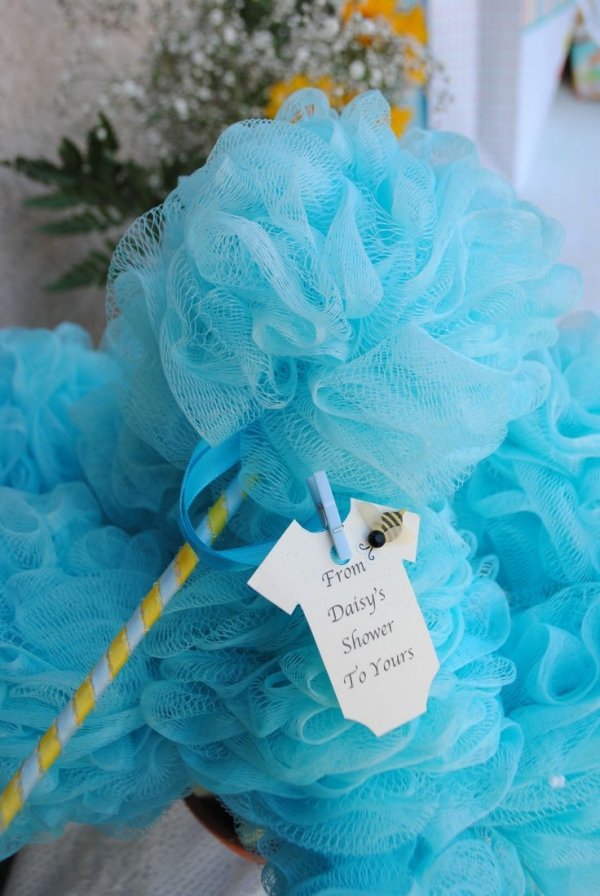 This is another adorable idea. Most of us girls have a shower poof in our bathroom. Therefore, this is a baby shower favor that your guests will almost always use. You can give out shower poofs in pink or blue. This is a baby shower favor sure to be a hit with your guests for its uniqueness.
5

Candy in a Jar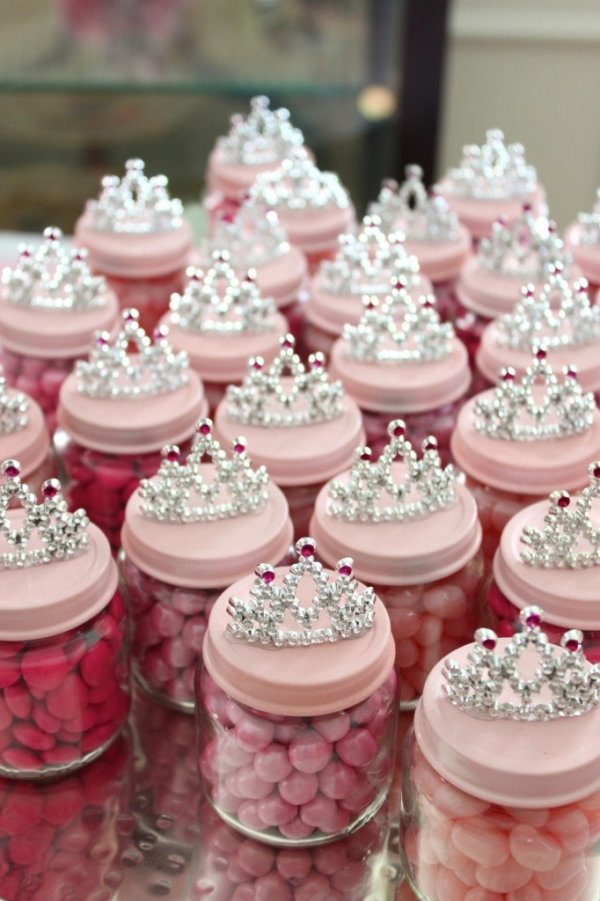 If you don't want to give out candy bars but still think candy is the way to go, you can try this idea. Candy in a jar is a cute little baby favor. You can go for m&m's, Skittles, Reece's Pieces or any other number of candy ideas. Tie it up with a little bow and it is a great little baby shower favor ready to go. Tag it with a cute little saying if you wish.
6

Lip Balm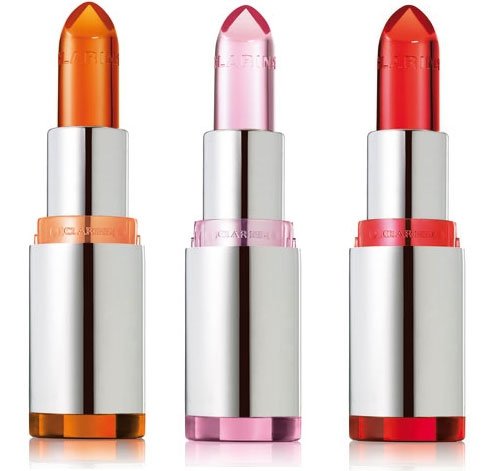 Lip balm or lip gloss is a great baby shower favor. Your guests are almost sure to use this one. Who can't use a new lip balm? You can have one color for everyone or a basket full of different choices. This is certain to be a hit.
7

Candles
Candles are something that are well loved by women. You could go with the pink and blue theme or just a variety of colors. If you are making them yourself you might want to give them a baby powder scent. This is a nice way to give your guests a little memory of your baby shower. You could even light a couple while your shower is going on to let them sample the fragrance.
These are some ideas of baby shower favors that are a little different than the usual. What do you think? Have I inspired you?