Sometimes it can be really difficult to think of Christmas gifts for a son-in-law, especially if you've had only daughters and now you're welcoming a new young man into the mix. If, on Christmas Eve, you're running around trying to figure out the perfect gifts for a son-in-law, you are in the right place. Here are all the best ideas.
---
1

Gadgets - $50 - $300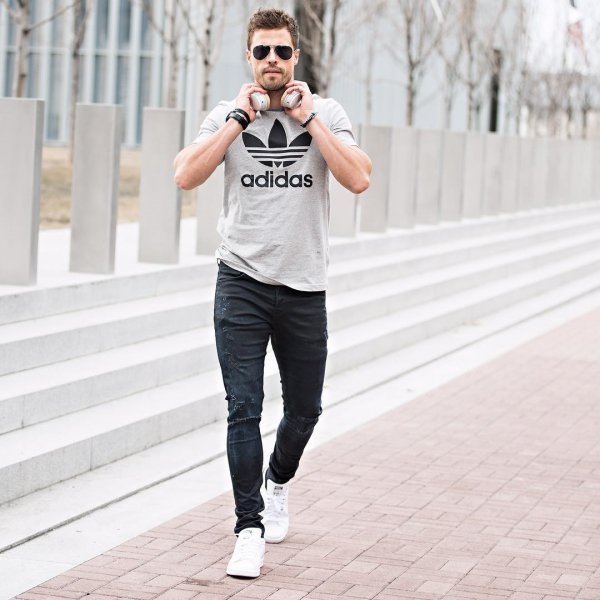 What man doesn't love the latest tech gadgets? They make perfect gifts for a son-in-law and you'll have lots of smiles when you wrap up something fun to play with. From speakers to earbuds, all young men are longing for some new gadgets this year.
Bose Soundwear Companion Speaker
shop.nordstrom.com
$299.00
Bose Soundsport Free Truly Wireless In-Ear Headphones
shop.nordstrom.com
$249.00
SoundLink Revolve + Bluetooth Speaker
shop.nordstrom.com
$299.00
Apple iPhone Lighting Dock
apple.com
$49.00
---
2

Shaving and Beard Care - $20 - $92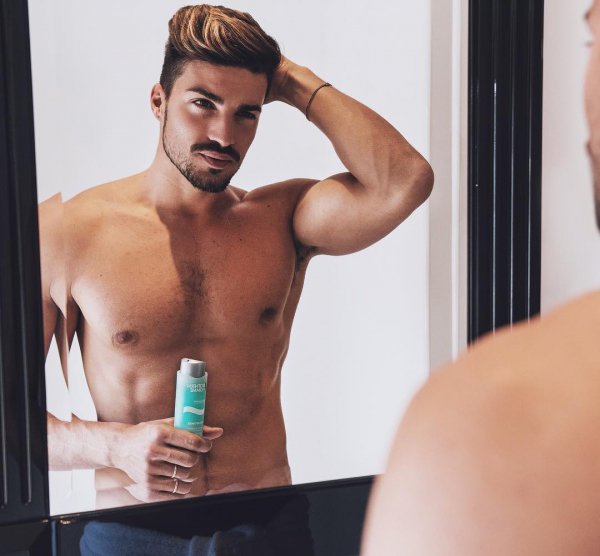 Wearing a full beard is super trendy right now, but men these days want to keep it groomed and stylish. That's why your son-in-law will love a kit to keep his beard in tip top shape. Your daughter will love it too!
Billy Jealousy Beard Envy Kit
shop.nordstrom.com
$25.00
Jack Black Beard Oil
shop.nordstrom.com
$24.00
Aesop The Intrepid Gent Men's Essential Kit
shop.nordstrom.com
$92.00
Mr. Natty Face Forest Soap Beard Shampoo
amazon.com
$19.00
3

Toiletries - $24 - $50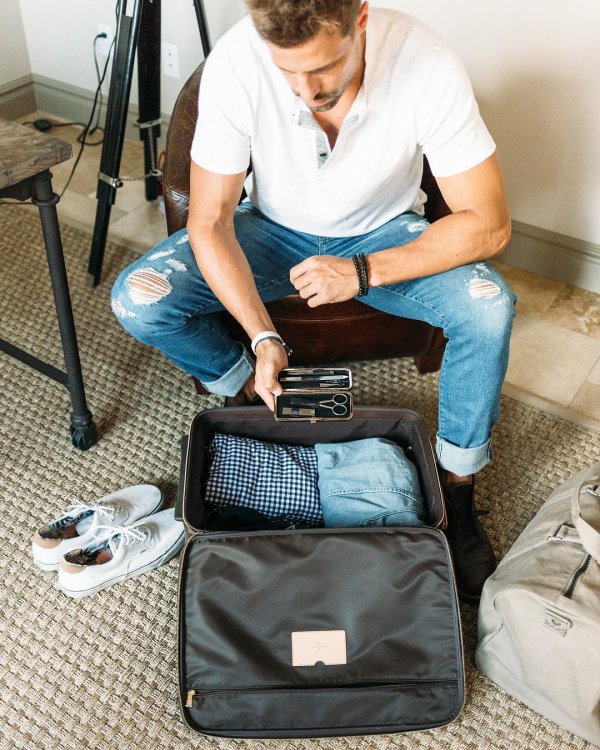 Just because he's a man doesn't mean he doesn't want to look and smell good. A kit filled with all the manly essentials he needs will never be a disappointment. If your son-in-law travels for work, he's love a travel kit that he can take on the go.
Herschel Supply Co. Chapter Travel Kit
shop.nordstrom.com
$30.00
Wild and Wolf Gentleman's Hardware Manicure Set
shop.nordstrom.com
$27.00
Briggs & Riley BRX - Express Hanging Travel Kit
shop.nordstrom.com
$50.00
Harry D. Koenig 4-pc. Silver-Plated Shave Set For Men
jcpenney.com
$24.00
---
4

Personal Care $14 - $795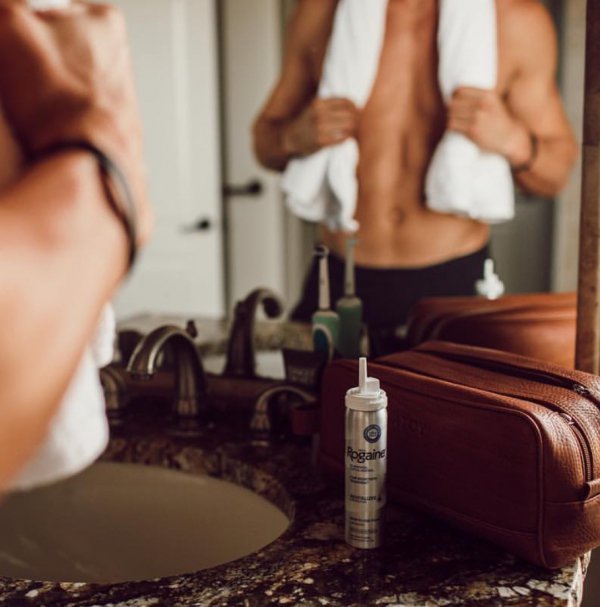 Manscaping is a thing and chances are that your son-in-law is in on the trend. If your daughter is married to a man who keeps himself up, a new tool to add to his collection will always be appreciated.
Hydrea London Professional Dry Skin Body Brush
shop.nordstrom.com
$14.00
Nu Face Trinity Facial Toning Device
shop.nordstrom.com
$325.00
Hairmax Laser Band 82 Laser Hair Regrowth System
shop.nordstrom.com
$795.00
Malin+Goetz Cannabis Hand+Body Wash
malinandgoetz.com
$22.00
---
5

Accessories - $17 - $30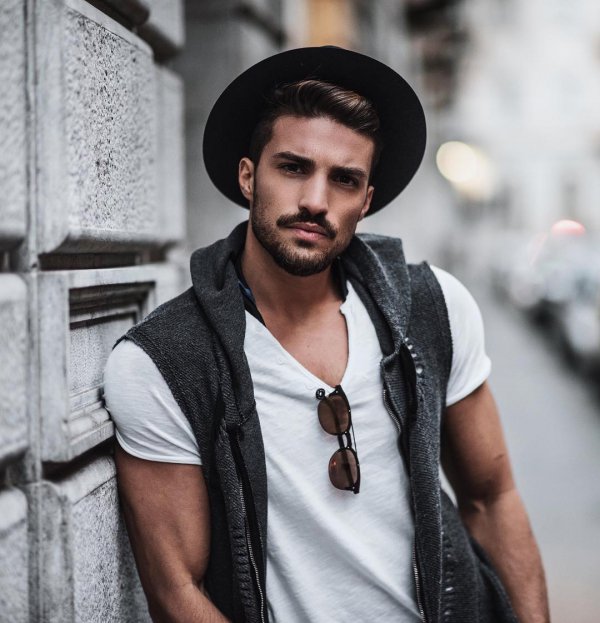 It's cold outside so your son-in-law is probably hoping for something warm and cozy this year. Gift him with a manly accessory and you can contribute to his sense of style, making you the favorite gift giver this year.
The North Face Denali E-Tip Gloves
shop.nordstrom.com
$30.00
MoMa Design Store X-Cap Light Up Hat
shop.nordstrom.com
$35.00
Topman Fargo Scarf
shop.nordstrom.com
$25.00
LUENX Men's Aviator Sunglasses
amazon.com
$17.00
---
6

Jewelry - $22 - $275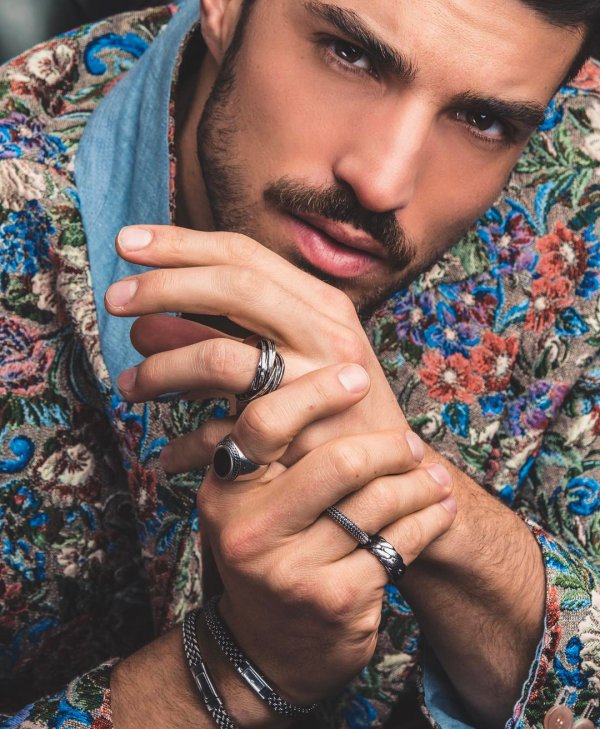 Jewelry might seem like a woman's gift, but that's simply not the case. Many men like to wear jewelry and if your son-in-law is one of them, choosing masculine pieces will definitely bring a smile to his face.
Cathy's Concepts Monogram Cuff Links
shop.nordstrom.com
$44.00
David Yurman Small Box Chain Necklace
shop.nordstrom.com
$255.00
Michael Kors Large Lexington Chronograph Bracelet Watch
shop.nordstrom.com
$275.00
Steve Madden Men's 2-Strand Chain Bracelet
macys.com
$22.00
---
7

Something to Carry - $25 - $125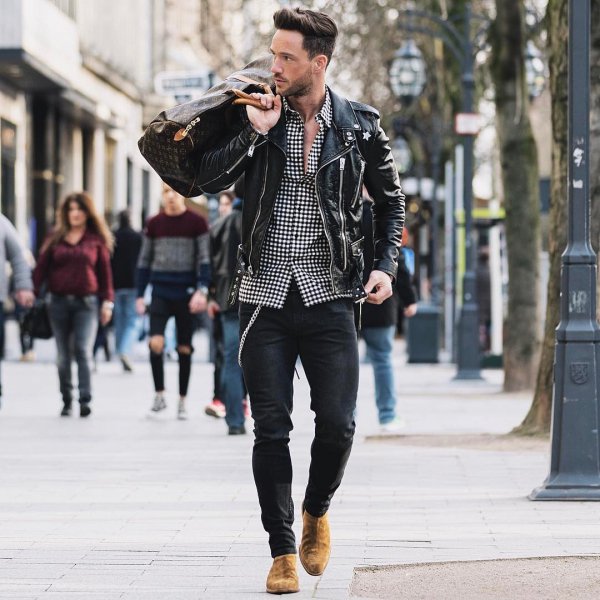 Men have stuff to carry and your son-in-law won't mind having a stylish backpack, wallet or messenger bag to keep his stuff in. It's a manly way to transport his things from home to work and back again.
Tumi Global Leather RFID Wallet
shop.nordstrom.com
$125.00
Herschel Supply Co. Novel Duffel Bag
shop.nordstrom.com
$85.00
Herschel Supply Co. Pop Quiz Backpack
shop.nordstrom.com
$75.00
Calvin Klein Saffiano Leather Two-Tone Bifold Wallet & Key Fob
macys.com
$25.00
Now that you have a few ideas for what to get your son-in-law for Christmas, shopping shouldn't be too hard! What other gifts have you gotten your son-in-law in the past? Do you have any other ideas to share with new mothers-in-law?
---
Popular
Related
Recent