If you're thinking about being the ultimate mom this year, how about considering one of these homemade Halloween costumes for kids? With a little ingenuity and some basic supplies, you can create a costume that your child will love and that will set him apart from the crowd. And, the best part is that these homemade Halloween costumes for kids are super easy to make!
1

Static Cling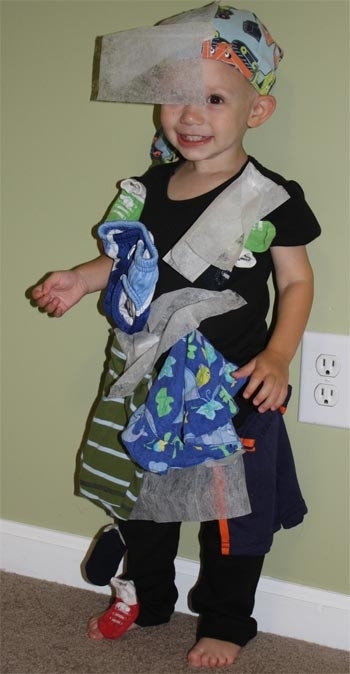 Here's one of my favorite homemade Halloween costumes for kids that you can make in a matter of minutes; static cling! Have your child dress in all black and then use some safety pins to attach random pieces of clothing to him; a sock, a toddler-sized t-shirt and even a pair of underwear! To put the finishing touch on this costume, use some hairspray to spike your child's hair up. He'll look like he just came out of the dryer!
2

Smarty Pants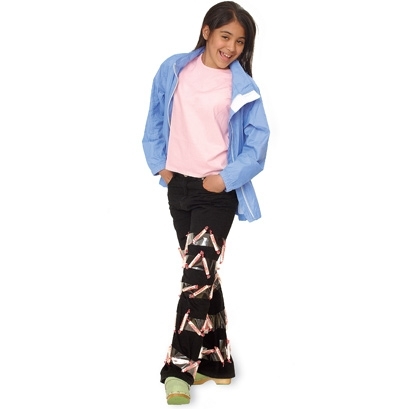 You always tell your child that he is super smart, right? Well, why not let him show it off to the world with this ingenious costume. Buy a bag of Smarties - you know, those sugary, disc-shaped candies? Use a hot glue gun to attach them to a pair of old pants and voila! - you have yourself an instant smarty pants!
3

Target Practice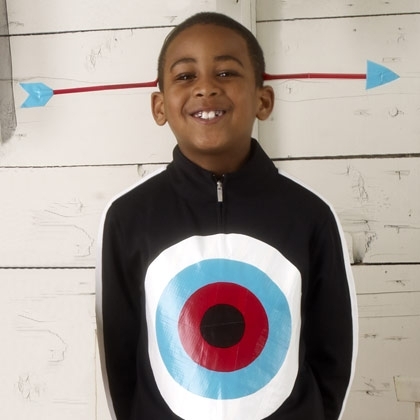 Turn your child into a target this Halloween. Dress him up in all black and on his shirt, paint the picture of a target. Let him carry around a toy bow and arrow and put one of those arrow headbands on his head; you know, the type that looks like it's going through the head. Easy cheesy!
4

An Ant Trap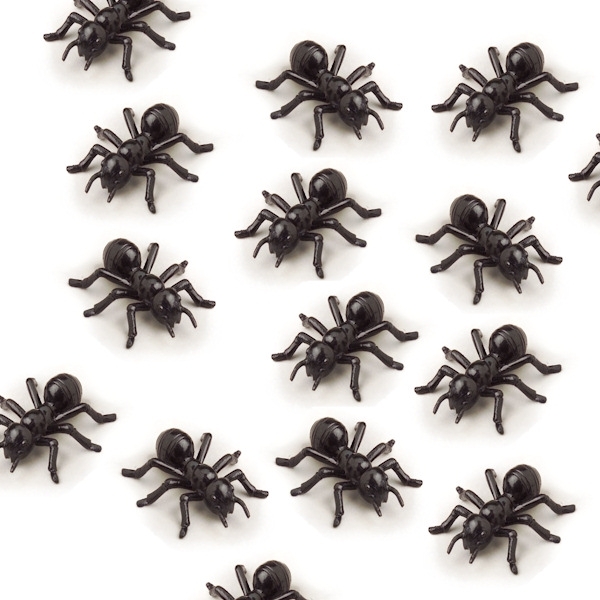 Your little one will think twice before diving into that Halloween candy when you dress him up as an ant trap - after all; ants do love sugar! For this costume, buy a bag of plastic ants, which you can find at a craft supply store. Let your child dress in all white. Once he's dressed, glue the ants to his shirt and pants. You can even position some ants on his hair and on his face using some special face glue, like the type they use to apply fake mustaches.
5

Bubbles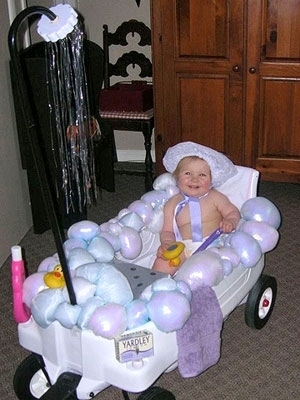 Dress your child up as bubbles! This is also super easy and fun to create. All you need to do is buy some bubble wrap from a shipping store and then wrap it around his legs, arms and torso. A word of caution, this costume is not wise for young children because of the plastic.
6

Traffic Light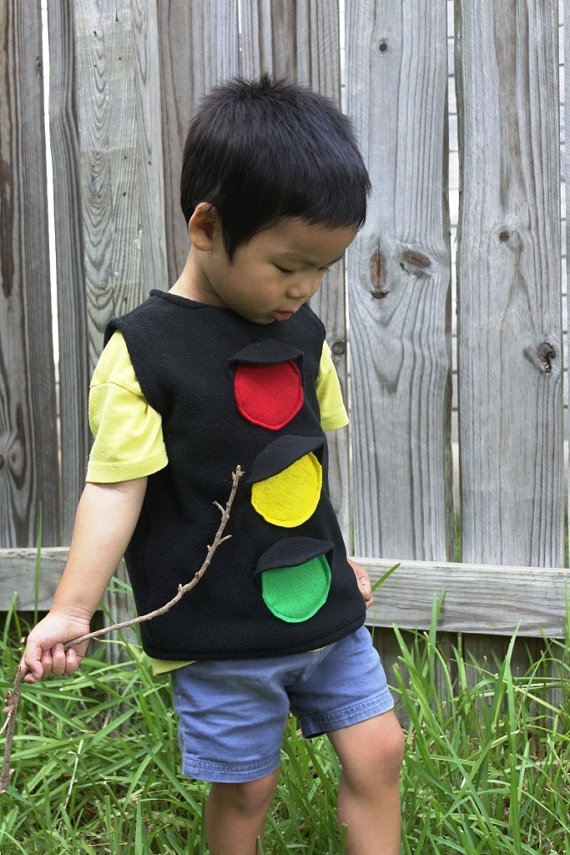 If your guy is as fast as mine, you probably wish you had a real traffic light to make him stop moving so fast. For Halloween, you can actually turn him into one. Dress him in all black and cut out a circle from red, yellow and green card stock. Glue the circles on his shirt in the correct order and you have an instant stop light.
7

Cookie Monster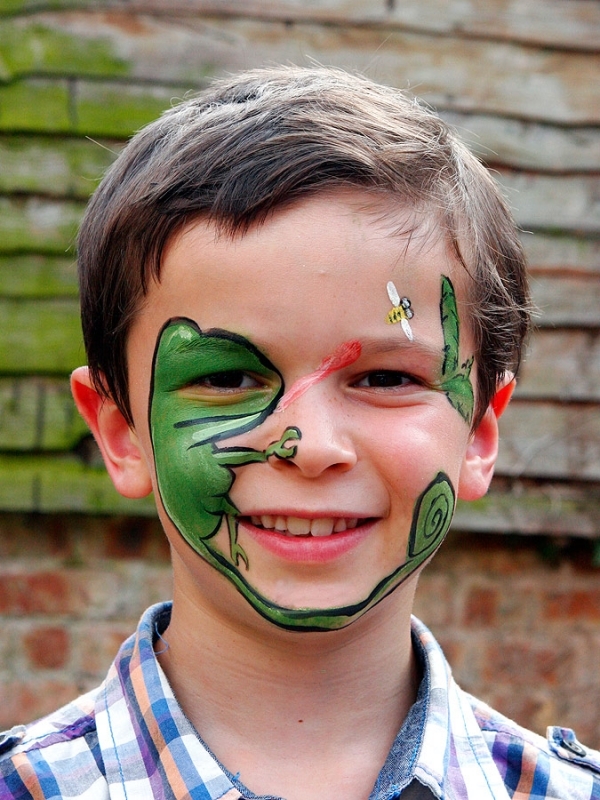 No, not like the blue guy on Sesame Street, but like a real cookie monster. Just apply some face makeup on your child's face to make him look like a silly monster and have him wear a silly headpiece, like a headband with googly eyes. You can attach some pictures of cookies to his clothing and let him walk around with a big package of cookies (you might even let him gobble a few down, too!)
So, there you have it; some clever, easy and inexpensive Halloween costumes for your kids. What's your child going to be this year?