When school starts, you're back to packing daily school meals and these lunch bags are the perfect way to get them from home to the cafeteria. Many are easy to reproduce at home so you can save some cash and customize them to your child's exact specifications. Of course, you can make things easy and just buy one too. And some of them are perfect for your lunch at work as well! You and your child will smile every time you see these super cute lunch bags!
Table of contents:
1

Cookie Monster Duct Tape Lunch Bag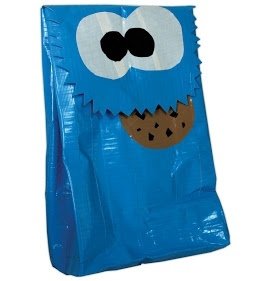 Via Crafts Direct Blog: Project Ideas: ...
Your preschooler will eat her midday meal in style if she carries this, one of the most awesome lunch bags, to school with her.
2

Ladybugs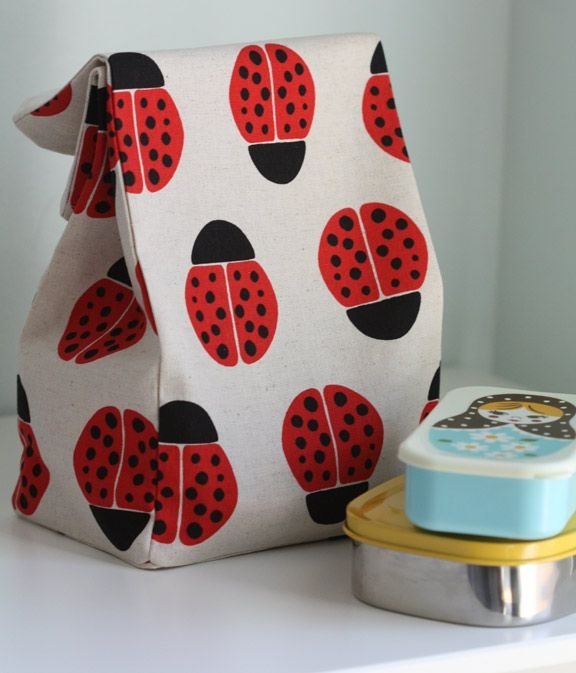 Via thelongthread.com
Little girls everywhere will love this adorable ladybug bag.
3

Turn It into a Placemat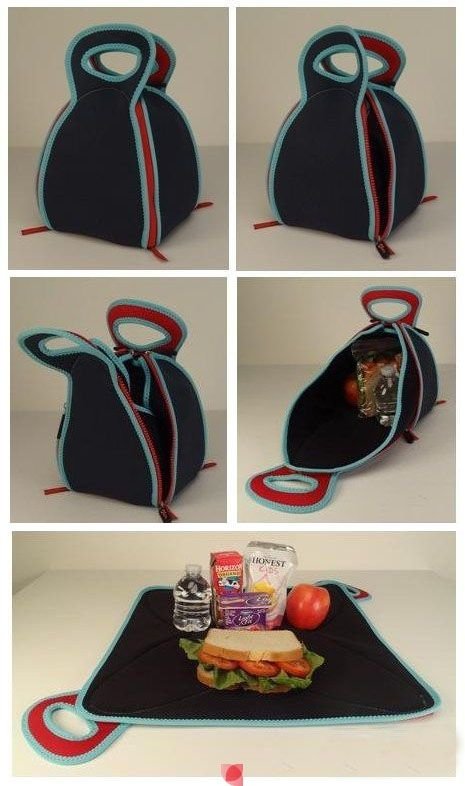 Via Sewing
This innovative lunch bag zips out and turns into a placemat, giving your child a clean and sanitary place to eat his lunch.
4

Apple Printed Lunch Bag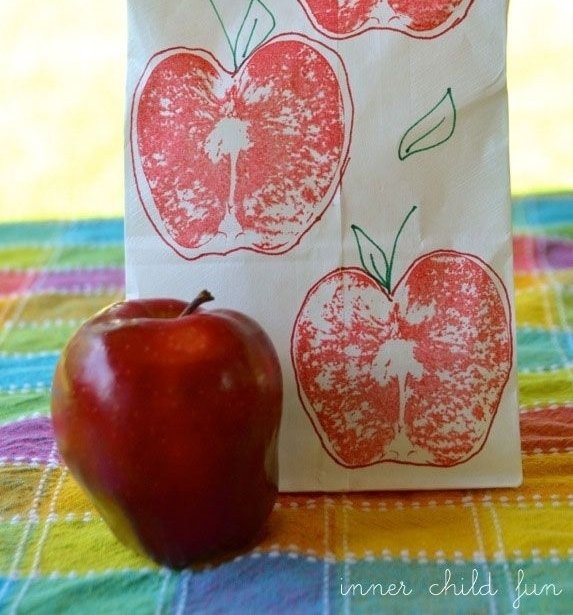 Via DIY School Supplies: Apple Printed ...
This cute food inspired bag is perfect for carrying lunch to school or work.
5

Polka Dots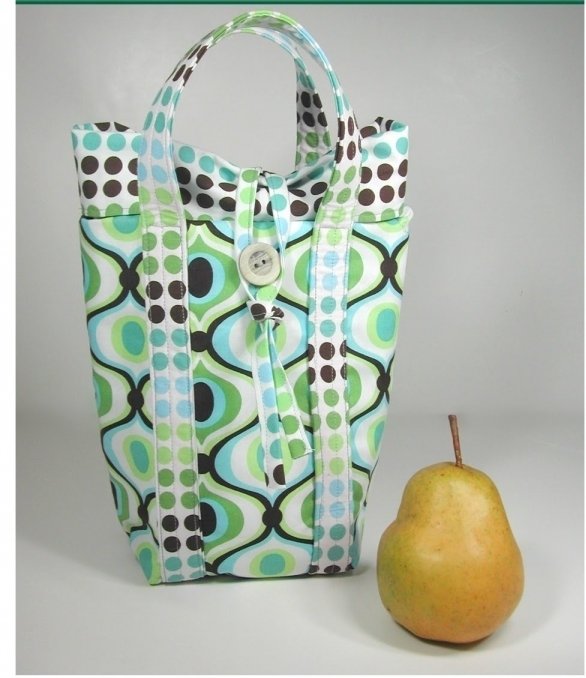 Via Lunch Bag Sewing Tutorial + ...
If I had a job outside my home, this would be the lunch bag I would carry to work with me. What about you?
6

Owl on Burlap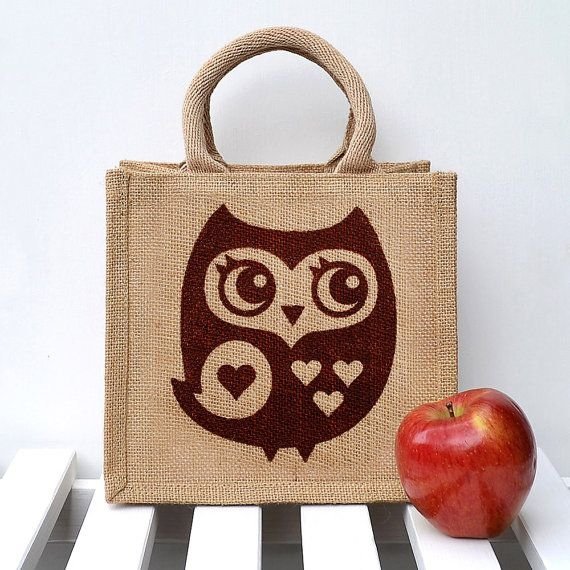 Via Owl Lunch Bag
Owls and burlap are both super trendy at the moment and this lunch bag makes use of both.
7

Cute Snowman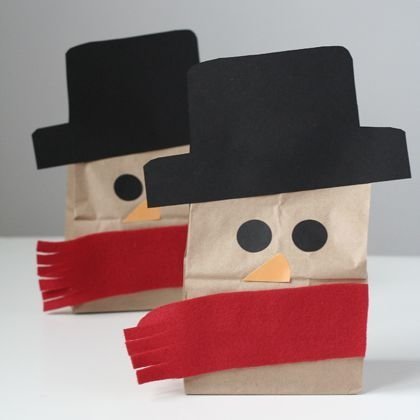 Via Disney-Inspired Crafts and Activities for ...
If your kid prefers a brown paper sack, give it some personality with colored paper.
8

Total Sophistication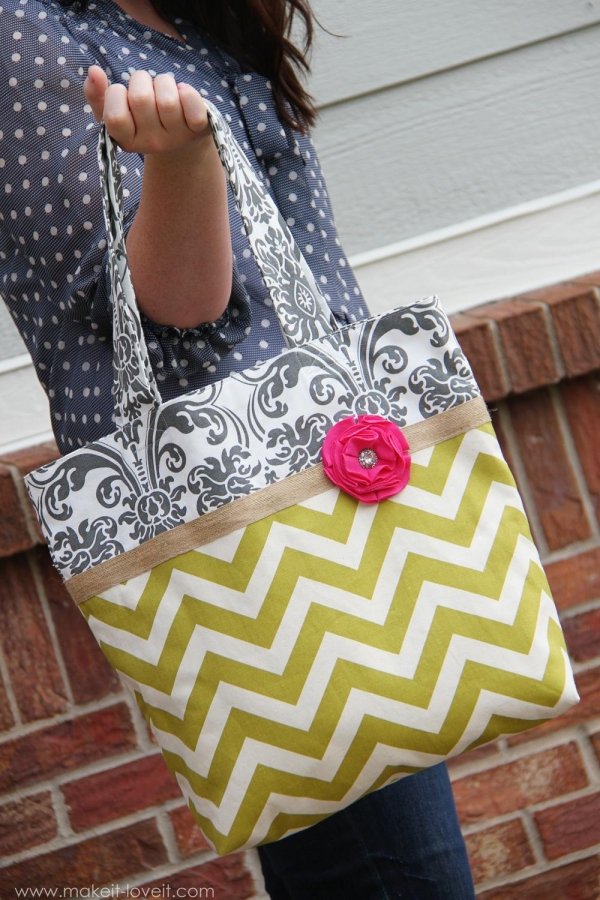 Via DIY Tutorial: DIY Bags / ...
A teen girl would probably love this lunch bag. But so would I!
9

Canvas Straps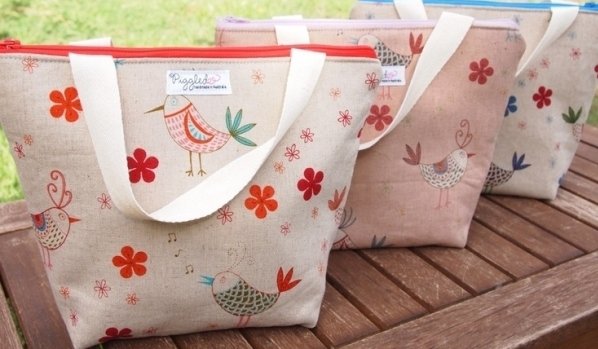 Via Insulated Lunch Bag - DIY ...
These sturdy canvas straps make it easy to carry lunch from here to there or just about anywhere.
10

Recycled Jeans Lunch Bag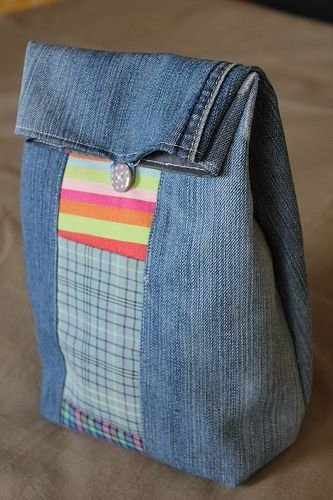 Via Recycled fabrics lunch bag
Use some old worn out jeans and fabric scraps to make a soft and reliable lunch bag like this one.
11

Favorite Fabrics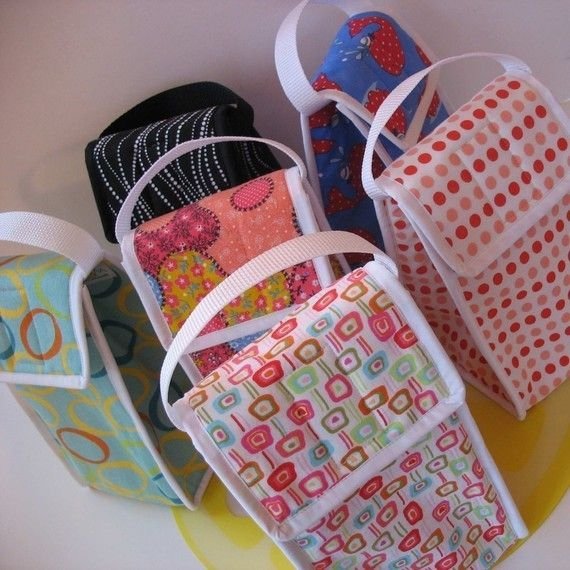 Via PDF Sewing Pattern - Mylarkey ...
Let everyone pick their favorite fabric so they have a bag they're happy to carry.
12

Add a Pocket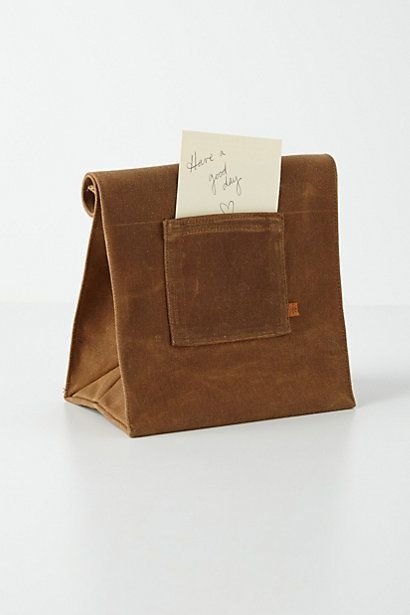 Via Marlowe Lunch Bag
The pocket is a great place to tuck little notes or reminders for your child to find at lunch time.
13

Washable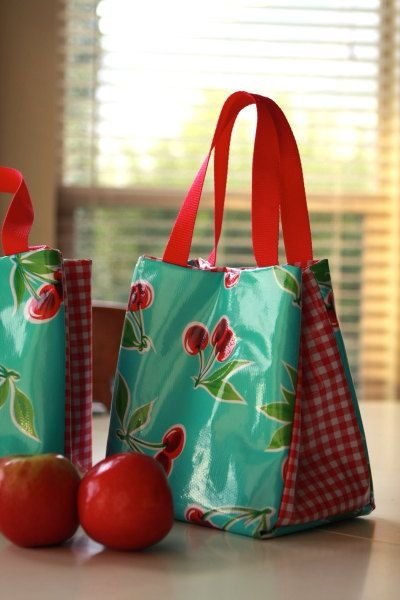 Via IMG_7314
This lunch bag would be so easy to toss in the washing machine or dishwasher.
14

Chevron and Dots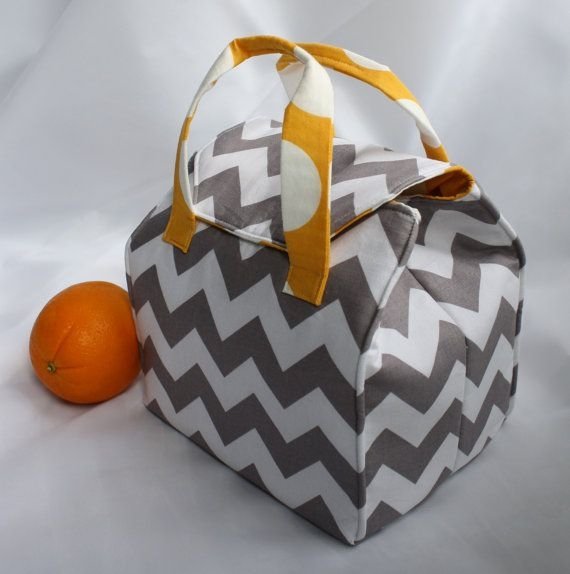 Via Custom Insulated Bento Box Carrier ...
These cute and trendy fabrics make a lunch bag that older kids and adults will both like.
15

Cute Lining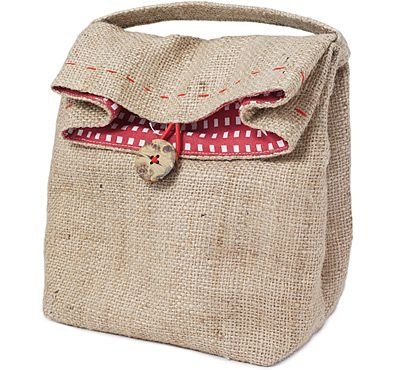 Via JOOT BAG
I love the cheery fabric that lines this burlap lunch bag.
16

Old Style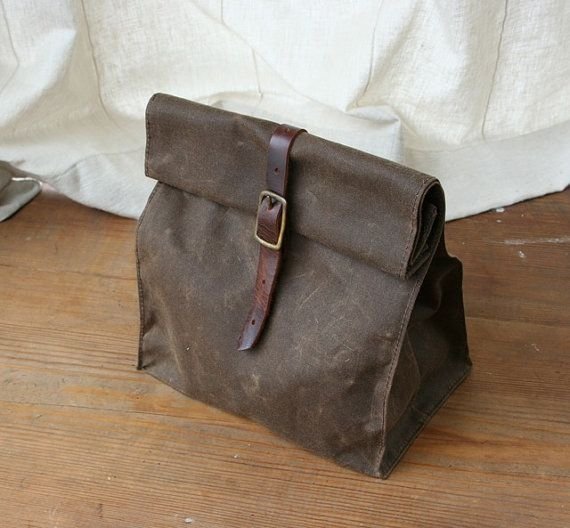 Via Dark Brown Waxed Canvas Lunch ...
It's a little old school, but super cute, don't you think?
17

Perfect Size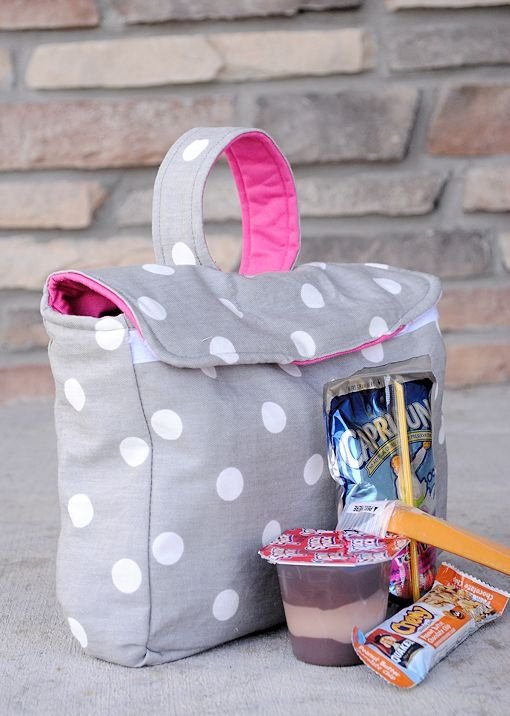 Via Lunch Box Pattern & Tutorial
This lunch bag is the perfect size for a child's favorite lunch!
18

Oilcloth Lunch Bag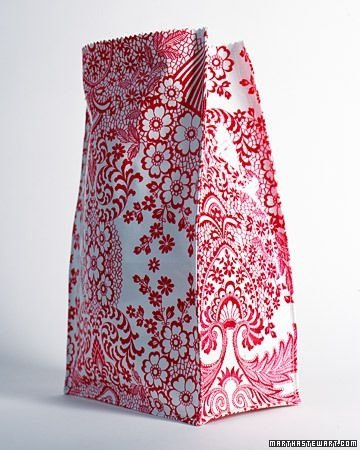 Via Sewing Projects | How To ...
Oilcloth is easy to work with, comes in cute patterns and is really durable so you can count on it for years.
19

Grown up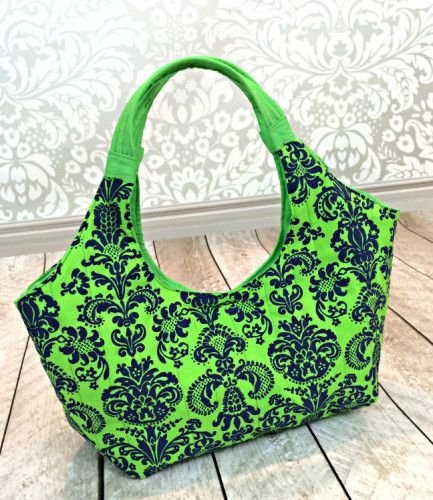 Via Carnaby Insulated Lunch Bag – ...
Maybe this could be your lunch bag?
20

Velcro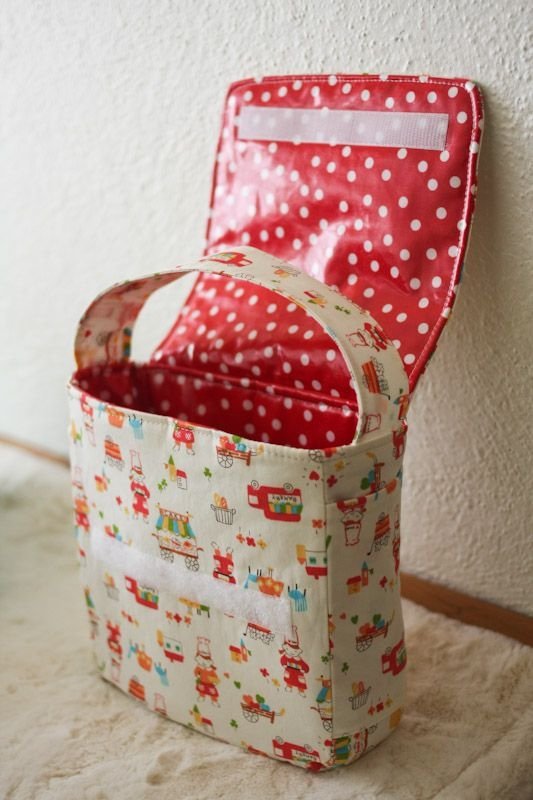 Via lunch!
The velcro helps keep the lunch bag closed so nothing falls out.
21

Big Button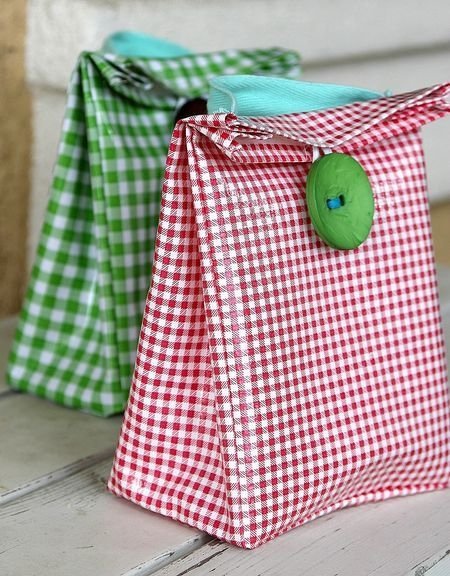 Via Handmade Lunch Bag
A big button makes it easy to hold your lunch bag closed.
22

Stamped Paper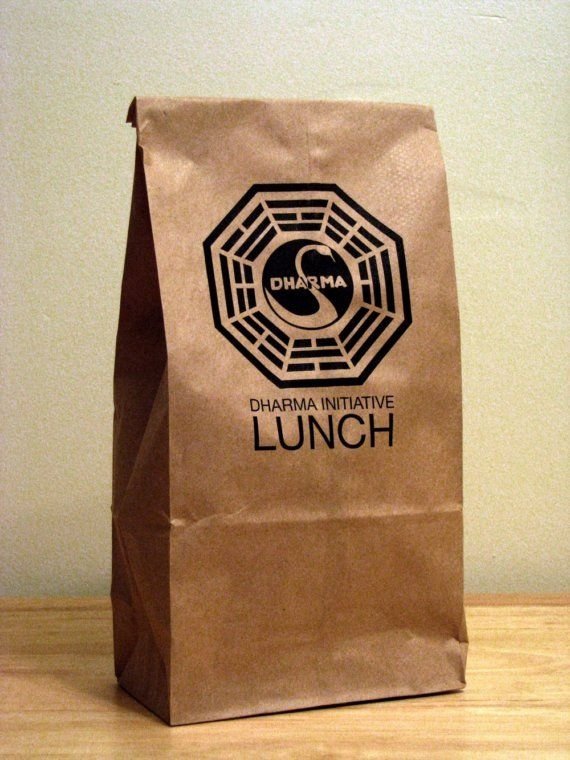 Via 5 - LOST TV Show ...
These fun stamped paper lunch bags are cute and easy to dispose of after lunch.
23

Turtle Lunch Bag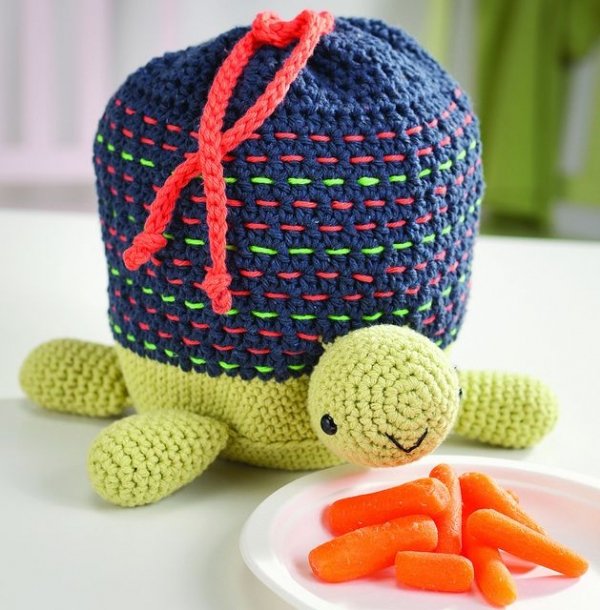 Via turtle lunch bag
What little girl wouldn't love carrying her lunch to school in this cute turtle?
24

Clip It Closed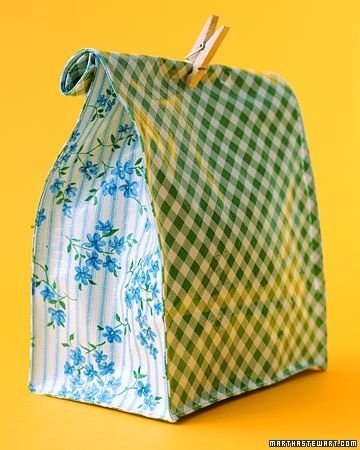 Via Oilcloth Crafts: Lunch Bags | ...
A clothespin makes the best fastener for a simple lunch bag.
25

Metallic Lunch Bag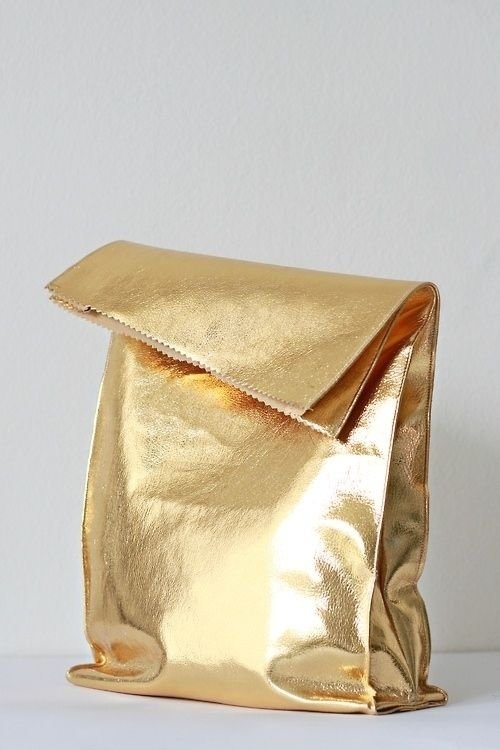 Via 23 DIY Ways To Fake ...
What could be more fun than carrying your lunch in this?
26

String Closure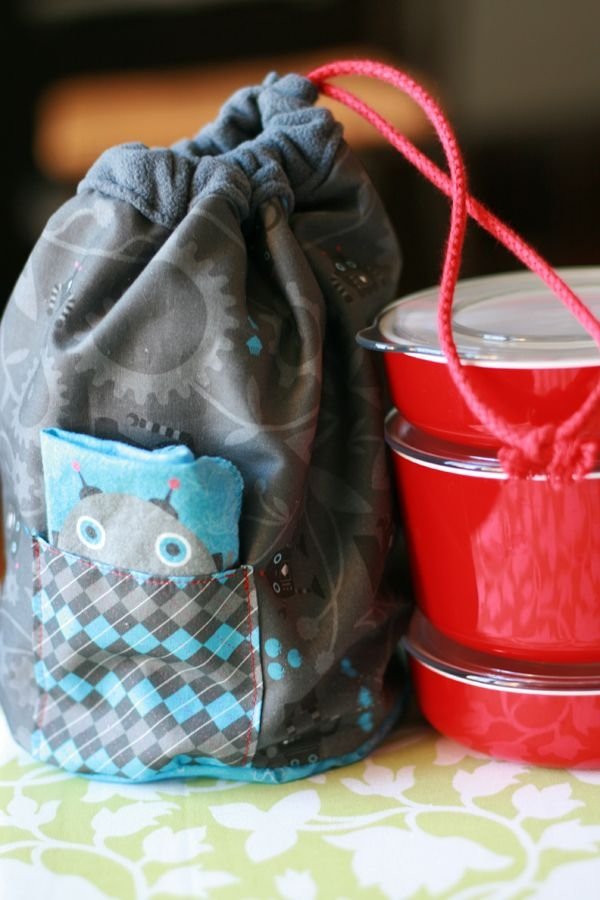 Via Guest blogger series | Custom ...
This string closure makes it easy to carry this lunch bag. I love the little pocket for a napkin too!
27

Monsters Galore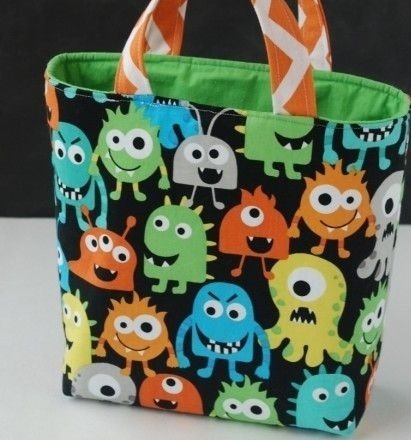 Via Sewing with Gingercake Patterns | ...
The perfect lunch bag for a little boy, wouldn't you say?
28

Houndstooth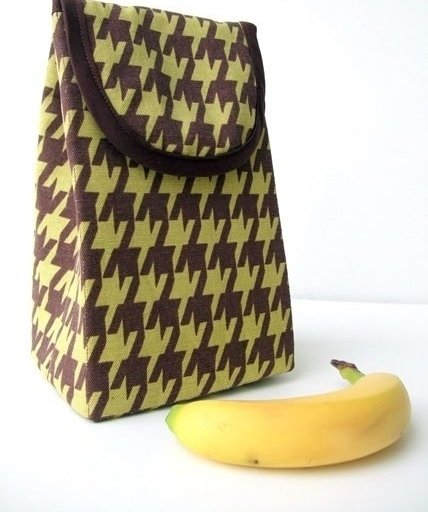 Via DIY Lunch Bags: 10 Cute, ...
The pattern and design of this lunch bag make it just about the most ideal thing you could ask for.
29

Chevron Lunch Bag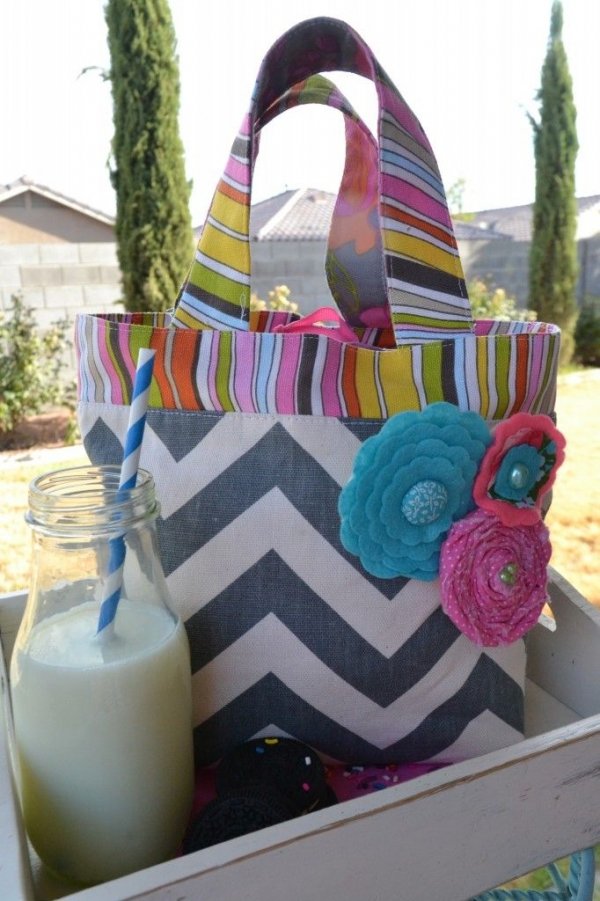 Via Chevron Lunch bag! Tutorial from ...
There is nothing about this lunch bag that I don't love!
30

Cute Characters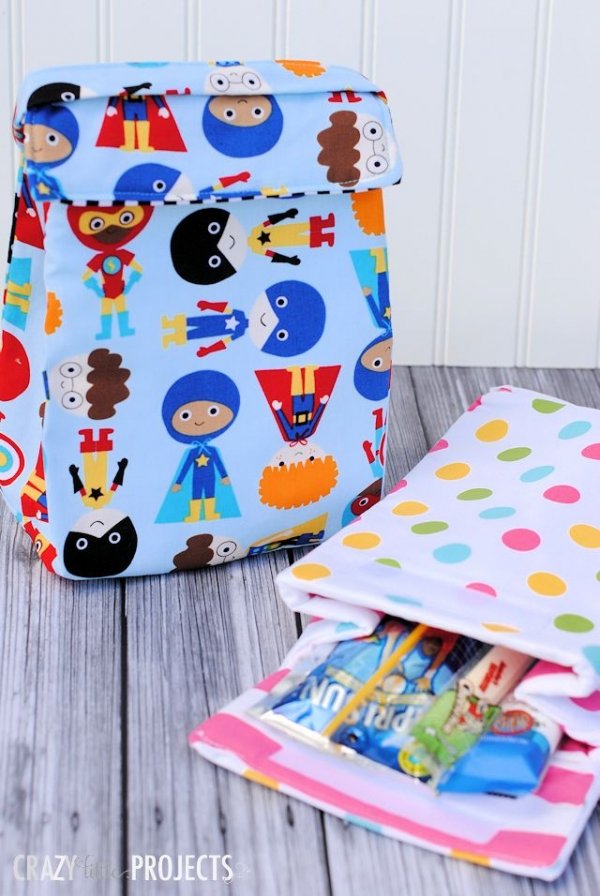 Via Kids Insulated Lunch Box Pattern
The adorable characters on this bag are sure to appeal to kids everywhere. The polka dots aren't too bad either!
31

Food Theme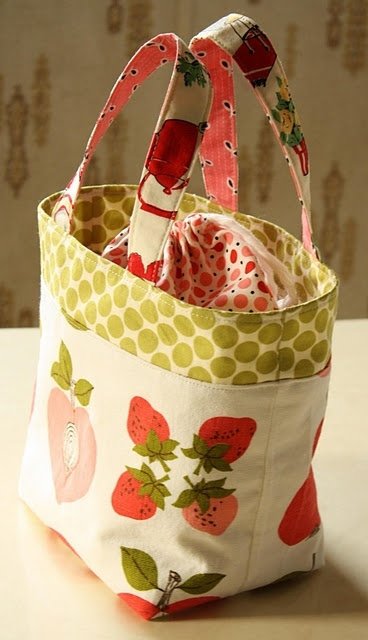 Via Why Not Sew?: A Little ...
Food themed fabric is so perfect for lunch bags.
32

Minecraft Lunch Bag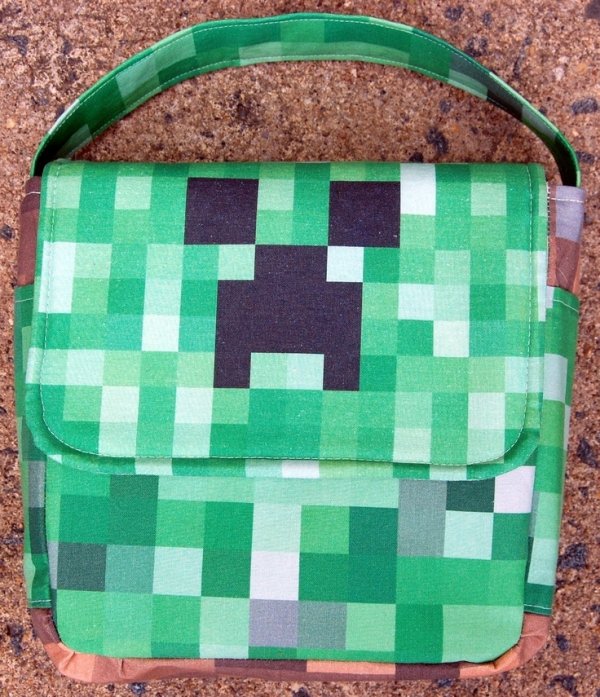 Via Minecraft-inspired Lunch Bag
Minecraft fans all over the place will get a kick out of this fun lunch bag.
33

Leather Strap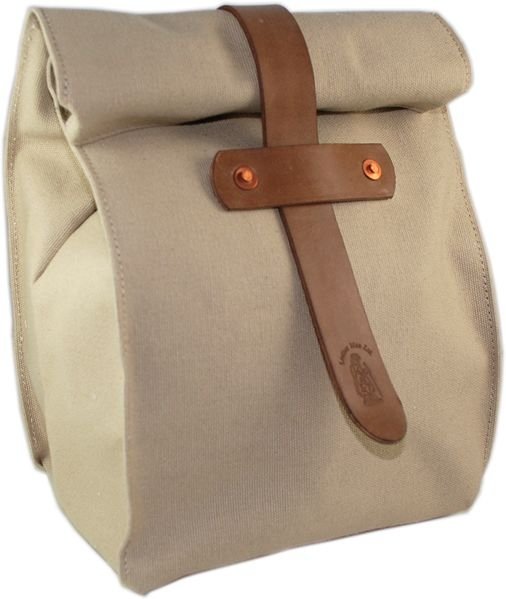 Via etsy.com
This bag has grown up flair on a simple fabric. I can see a teen boy carrying this one!
34

Embroidery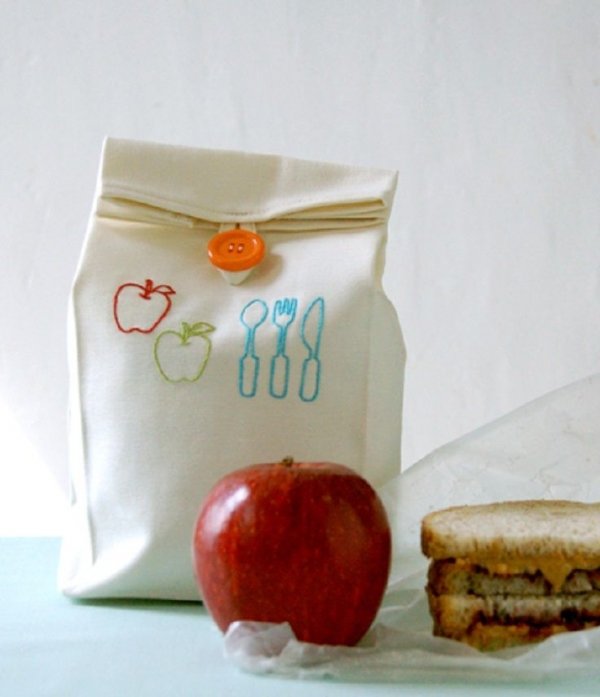 Via Top 10 DIY Back-to-School Projects ...
The cute embroidery pattern on this bag is adorable.
35

Bright Colors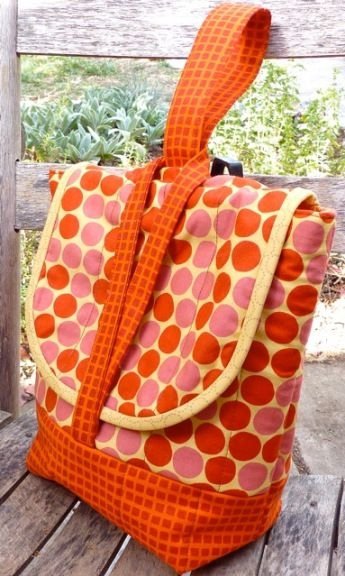 Via stashbooksblog.com
When it comes to lunch bags, you can't go wrong with lots of bright colors.
36

Quote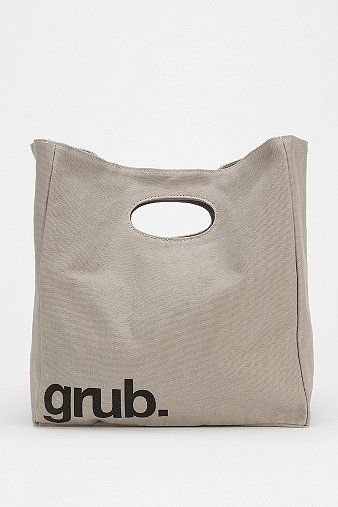 Via Fluf Organic Lunch Bag
I love the cute quote on this lunch bag.
37

Back Pocket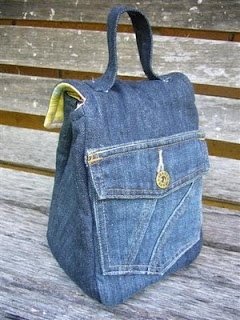 Via All Things Vintage: More Denim, ...
Another great way to use an old pair of jeans!
38

Leather Lunch Bag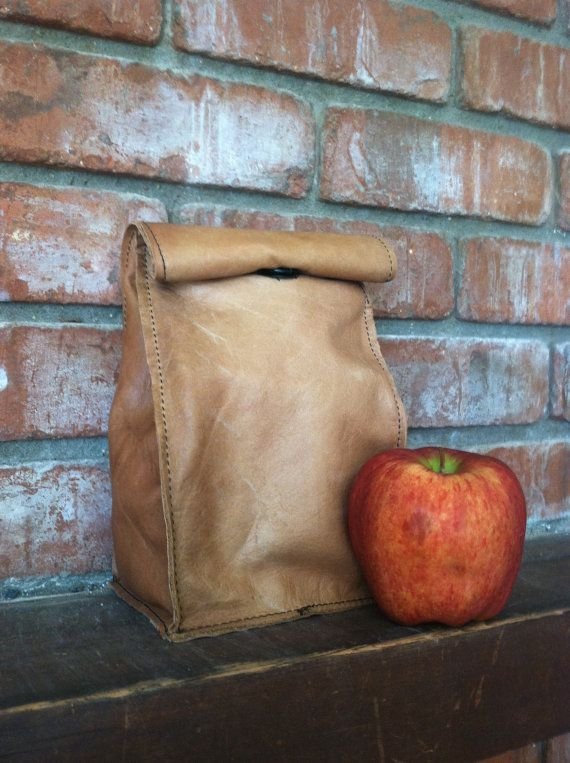 Via Leather Lunch Sack/ Lunch Bag/ ...
Leather is the perfect way to create a brown paper bag looking carrier.
Which one is your favorite? I love that a lunch bag is good for the environment because it eliminates waste. What do you think?
Please rate this article