How to Make Valentine's Day Special for Your Children ...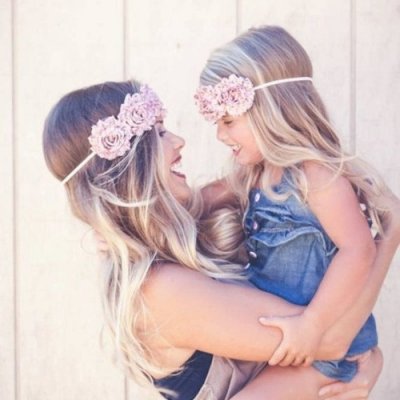 Valentine's Day isn't a holiday that gets the hype of Christmas or a birthday, but it can still be a time for you to create special memories with your kids, no matter how old they are. Creating these memories will help your kid remember his childhood with fondness and a glow that comes from feeling loved. Wondering how to make the day special for your little ones? Here are some ideas that you are going to love just as much your kids will.
1.

Give Each Other Homemade Valentines
Even if your child is a sullen teen or tween, she will enjoy getting a valentine from you. Even if she doesn't show it. Gather some craft supplies and spend an afternoon creating masterpieces for one another. Use colored paper, yarn, glitter, pom poms, ribbon, sequins and anything else your heart desires. It will be so much fun trading valentines with each other!
Most kids like to eat and having a special treat makes them feel really excited and loved. Plan a meal to share with your children on Valentine's Day and I guarantee it's something they will never forget. Try heart-shaped pancakes, toad in a hole using a heart-shaped cookie cutter or fruits and veggies cut out with a tiny heart cutter. You can also dye milk pink and put red and pink sprinkles on oatmeal. Fun!
3.

Have a Love Scavenger Hunt
Kids love following clues, especially when they know a surprise is waiting for them at the end. Cut several hearts out of pink or red paper and write clues on each one. Have your child follow each clue through the house to find the final reward. Maybe it's a cookie with milk or a new stuffed animal. Whatever the reward, the hunt for it will be a big part of the fun.
4.

Make a Fun Craft Together
Kids of all ages like to create something and Valentine's Day is the perfect opportunity to make a masterpiece. For little ones, try a craft where you dip their hand or foot in red and pink paint and turn it into a cute animal. Older kids might light doing a tie-dye project, marbled paper or a yarn craft – in Valentine's Day colors, of course.
Start a new tradition where each year you get a new garment themed for Valentine's Day. Maybe it's a new set of pajamas or a t-shirt. It doesn't really matter as long as you each get one. When you all wear yours on Valentine's Day, you'll think of each other and smile all day long. What could be more special than that?
If Valentines' Day falls on a day off, consider throwing a family party. Make some themed snacks and plan a couple of activities to keep everyone busy for an hour or so. This could be games, crafts or a movie. Toss some confetti and enjoy your time together. Your child will never forget something like this.
7.

Make the Day Bright for Someone in Need
Your kids (and you) will get such a good feeling from doing something nice for someone else. Maybe you make a bunch of valentines and visit the local nursing home or homeless shelter and share with people who might otherwise spend the day alone. Or perhaps you Skype the grandparents or aunts and uncles far away. Feeling good is the whole idea of Valentine's Day and making it special for someone else is sure to make it perfect for everyone involved.
How will you celebrate Valentine's Day this year?
{{#comments_count}} Show Commnents ({{comments_count}}) {{/comments_count}}