Ever find yourself running out of healthy lunch ideas for teens or other children in your family? Often it seems like just when we've figured out what our teens want for lunch, they change their minds! That ham sandwich they raved about last week now seems mediocre and gross. Sound familiar? The key to getting your teen to eat healthy on a regular basis is mixing up their lunches to keep them from getting bored. If you're trying to pack wholesome meals for your child, try these seven healthy lunch ideas for teens.
---
1

Turkey Sandwich on Whole Grain Bread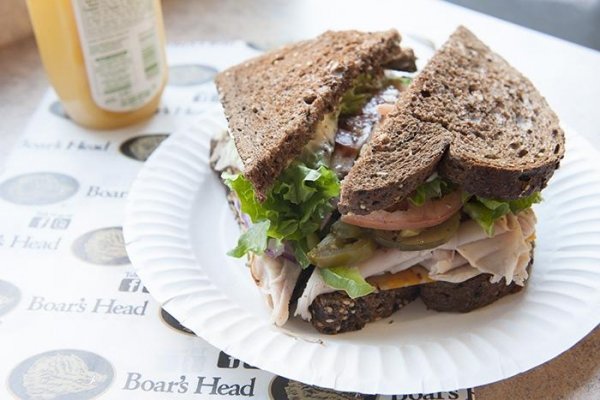 A sandwich is one of the best lunch ideas for teens. Easy to pack, sandwiches can be made ahead of time and stay fresh all day long. Try packing a classic lunch for your teen like a turkey sandwich on whole grain bread. Make sure you add lots of veggies like different lettuces, tomatoes, cucumbers and onions. Spread a little mustard on the bread and you're set! The possibilities are endless with sandwiches—don't be afraid to get creative with different meats, veggies and spreads!
2

Arugula Salad with Grilled Steak, Feta and Dried Goji Berries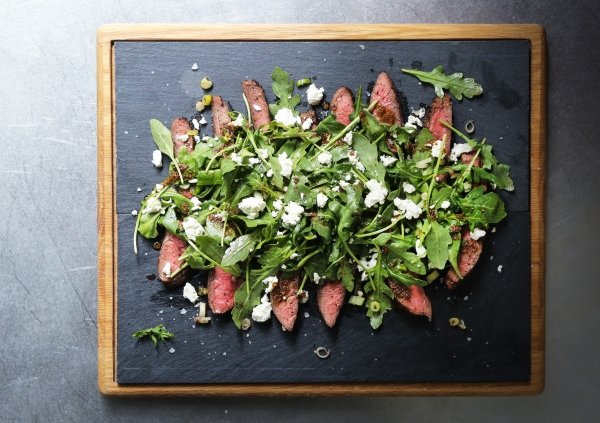 Who says your teen can't bring salad for lunch? With all the healthy eating trends taking place, more and more teens are bringing leafy greens and lean proteins to school. Super rich in selenium, arugula is known for its brain boosting abilities. Pairing it with iron-rich steak, calcium loaded feta and nutrient dense goji berries creates a perfect balance of veggies and protein. This combination will keep your teen fueled all afternoon long.
---
3

Chicken Caesar on Sprouted Grain Tortilla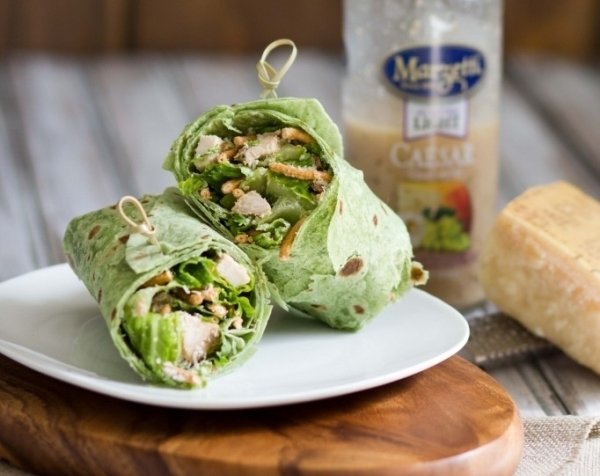 Maybe your teen is on the go and doesn't always have time to sit down and enjoy their lunch. Not to worry! A wrap is the perfect healthy lunch for your teen. Wraps travel well and can even be eaten when your teen is on the run. Spread two tablespoons of light (preferably organic) Caesar dressing on a sprouted grain tortilla. Top with a few slices of grilled chicken, a handful of romaine lettuce and a sprinkling of Parmesan cheese. Roll the tortilla into a wrap and you instantly have a healthy lunch.
---
4

Tomato Soup and Grilled Cheese on Whole Grain Bread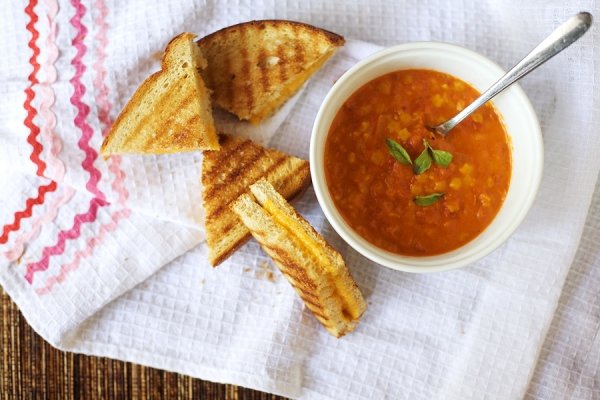 Does your teen enjoy a hot bowl of soup on a cold winter's day? For chilly days at school, make use of that thermos gathering dust in your cupboard. If you're buying a canned tomato soup, opt for an organic brand with fewer than 500 mg of sodium per serving. You can even make your own! Add a grilled cheese sandwich made on whole grain bread to give a lasting boost of energy from this comforting and healthy lunch.
---
5

Tuna Salad Lettuce Wraps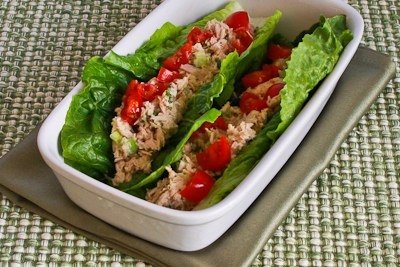 Gone are the days of the soggy tuna salad sandwich! Wrapping tuna salad in lettuce is an excellent low-carb alternative to bread. It's also a great way to up your intake of leafy greens. Mix one can of tuna (packed in water) with two tablespoons light mayonnaise and half a cup of diced celery. Spoon this mixture onto romaine lettuce leaves for a crunchy and fiber rich lunch that any teen will appreciate.
---
6

Buffalo Chicken Salad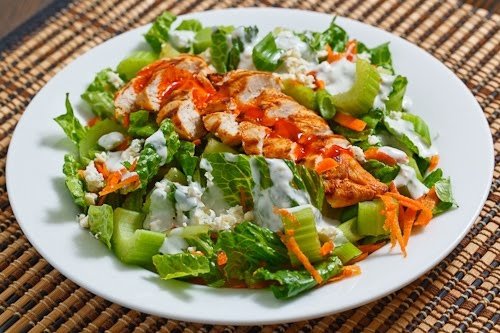 Every teen would probably love to sink their teeth into a greasy, finger-licking plate of wings. But that's hardly a healthy lunch for a growing teenager. Make a bed of romaine lettuce and top it with grilled chicken. Add a few handfuls of cherry tomatoes and two tablespoons of blue cheese. Sprinkle the salad with your favorite hot buffalo sauce as dressing. Your teen will surely enjoy this healthier version of buffalo chicken wings that has all the flavor and spice with far fewer calories and fat.
---
7

Mediterranean Quinoa Salad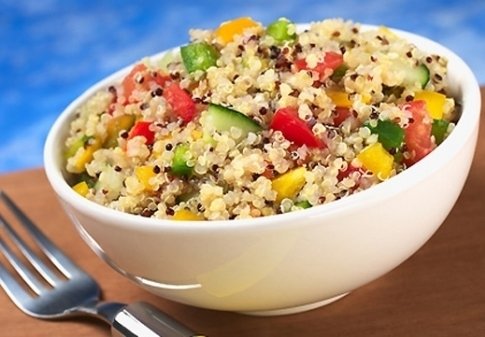 Salad doesn't always need to be made with greens. Making salads out of grains is a fantastic lunch for your teen. The fiber and healthy carbohydrates will keep them full and focused all day long. Cook half a cup of your favorite quinoa according to package instructions. Add half a cup diced tomatoes, half a cup diced cucumber, ¼ cup diced red onion, ¼ cup fresh minced parsley, and three tablespoons of fresh lemon juice. Pair this salad with whole grain pita chips and hummus for a satisfying taste of the Mediterranean without loads of sugar or fat.
Packing healthy lunch for your teen isn't rocket science! All it takes it a little strategic planning. Make your teen a healthy lunch and they'll actually look forward to their meal. What are some of your favorite foods for your teen's lunch?
---
Comments
Popular
Related
Recent