A carnival themed birthday party is a great way to celebrate your little one's special day if they are really into animals, games, and clowns. It's best to plan this theme for a Spring, Summer, or early Fall birthday so the kids can play games and ride the pony outside in the backyard. A carnival themed birthday party works for everyone too; from younger kids to teens and adults, they will all enjoy this fun theme. So, let's start planning and see what will make this a party no one will forget…
---
1

Carnival Invitation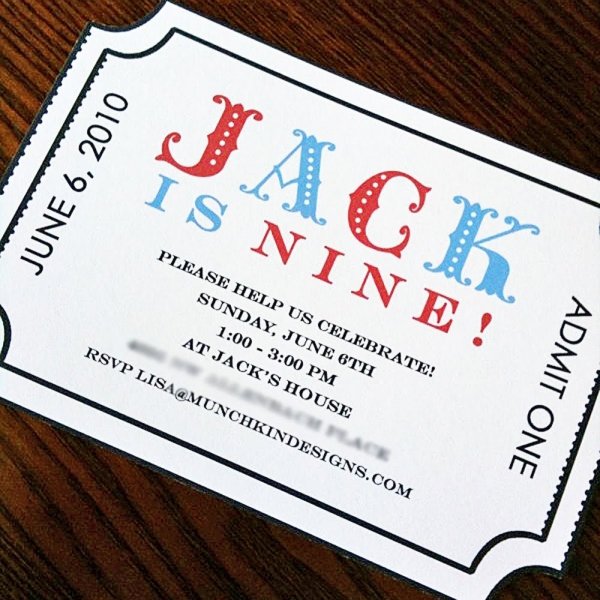 Get things rolling and give your guests something to look forward to by sending out creative carnival themed birthday party invitations. Whether your theme is more circus with clowns, lions, and elephants or you are celebrating with a carousel and Ferris wheel, give your friends and family members a little hint of the fun you are planning. Don't forget to give them tickets to get into the carnival!
2

Carnival Games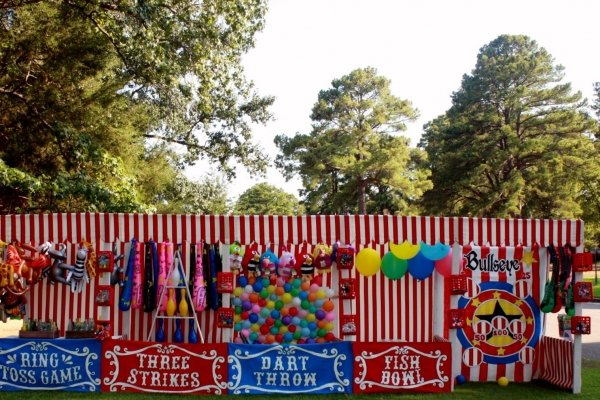 What's a carnival themed birthday party without games?! Besides having a clown to make balloon animals and an artist to paint faces, a fun way to make the most of your carnival theme is with homemade games. You can make a ring toss game with empty decorated bottles, a go fish game with magnets attached to a string and stick to catch plastic ducks and fish that have paperclips attached to them, and a water gun shooting game. The possibilities are endless, and Pinterest has tons of ideas!
---
3

Carnival Food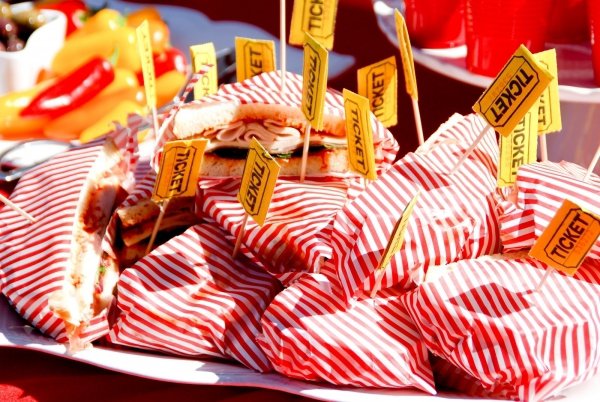 Another awesome thing I love about going to the carnival other than the games and rides is the food! There's cotton candy, kettle cooked popcorn, corn dogs, funnel cake, huge lollipops, and more! So you're wondering how can you make your own cotton candy? Well you could rent a machine, buy bags of it at your local grocery store (many sell them year round), or purchase an adorable mini cotton candy machine to keep around for many more parties after this one! Don't forget a special carnival themed cake for the birthday boy or girl!
---
4

Carnival Decor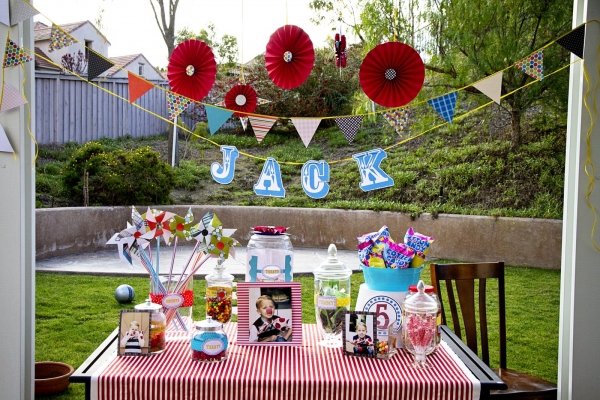 When you send out your invitations, pick a theme that you can use for your party decor as well. Whether you have bright colors and polka dots, banners and circus animals, a vintage look with clowns and monkeys, or a combination of sorts, stick to something that is easy to use and print out for your centerpieces, for the game and cake table, and for signage. Check out orientaltrading.com for supplies, they have a great selection for carnival themed parties.
---
5

Carnival Photobooth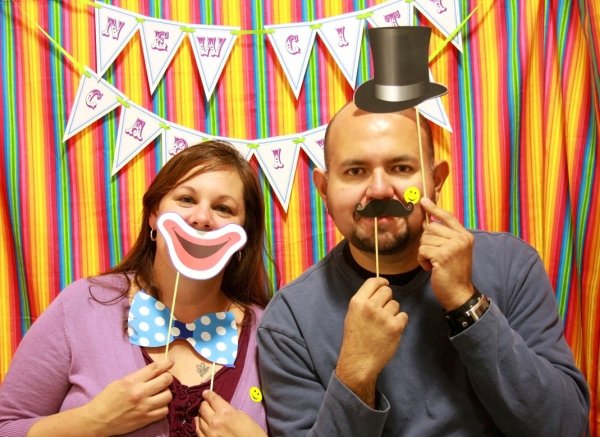 A photobooth is a great way for your kids and their friends to remember all the fun they had at the carnival. I love this one over at blog.birdsparty.com, with the red curtain, circus banner, and adorable props! You can decorate it to fit your theme and print out props of any kind. Check out getcreativejuice.com for a great round up of fun props from funny mustaches to glasses and hats.
---
6

Favors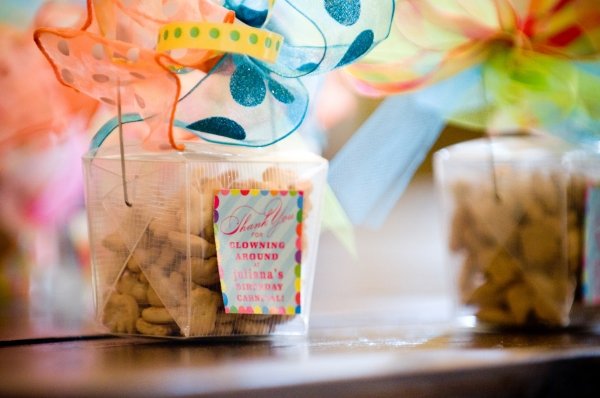 Make your own carnival snack bags full of goodies to send everyone home with. Stamp little burlap bags with a Ferris wheel or a circus animal and put popcorn, peanuts, or candy inside. Another great treat to send kids home with is candy apples, especially if you are celebrating the birthday in early Fall.
---
7

Carnival Game Prizes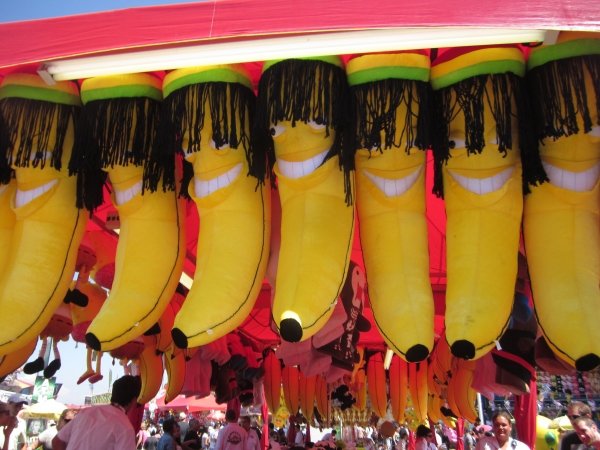 Other than candy favors to send everyone home with, you'll also want to have prizes for all of the carnival games the kids played. It doesn't have to be anything over the top; kids love stickers and temporary tattoos, silly string, bouncy balls, and little toys that you can find at the dollar store!
Have you planned a carnival themed birthday party before or attended one? What was your favorite thing about the themed party?
---
Popular
Related
Recent