Easter is like a mini Christmas in spring. It's so much fun for kids to wake up and see what the bunny left for them and I think it's even more fun as a parent to be the bunny! However, just like playing Santa, playing the bunny can get stressful and hard to figure out. If you're stumped on ideas for this Easter, here's some pre-made baskets you can check out to satisfy your kids and yourself.
---
1

Super Hero Gift Basket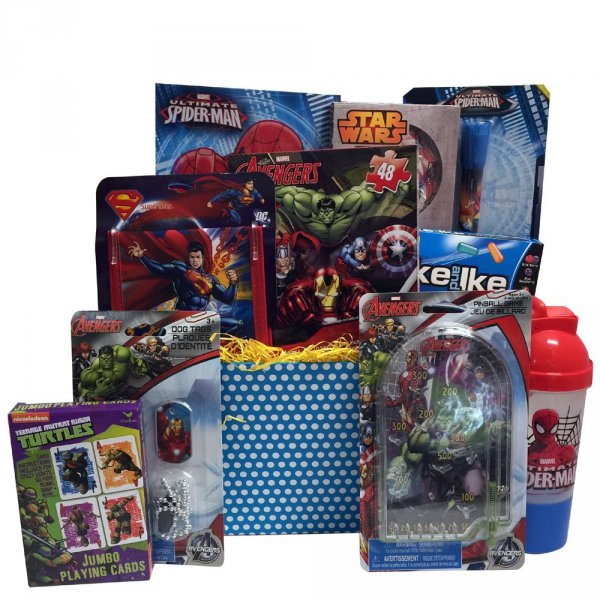 $49.99 at amazon.com
Most any little boy aged 4-10 will probably love this basket. It's filled with any hero they could probably imagine at this age and actually has stuff that won't go to waste in 5 minutes or less! Bonus: minimal candy!
---
2

Artsy Gift Basket
$52.61 at amazon.com
I don't care if you're 2 or 22, this basket is awesome! Who doesn't love coloring?! Paint, chalk, coloring books, playdoh, games, and more, this box has what your artistic child needs no matter if they're big or small.
3

Princess Basket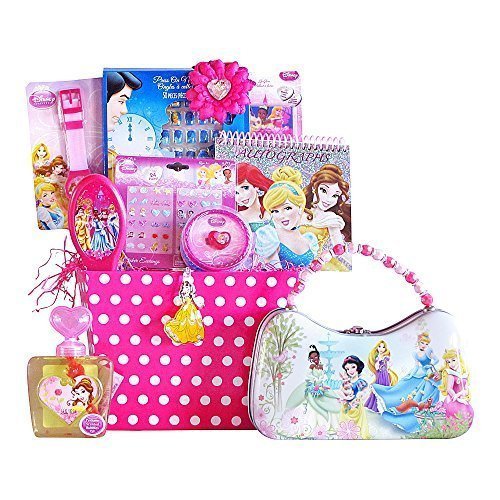 $58.99 at amazon.com
Your little princess will go crazy over this. The perfect mix of everything girly, they'll have a blast transforming themselves into a princess with all the jewelry and accessories this basket includes.
---
4

Finding Dory Basket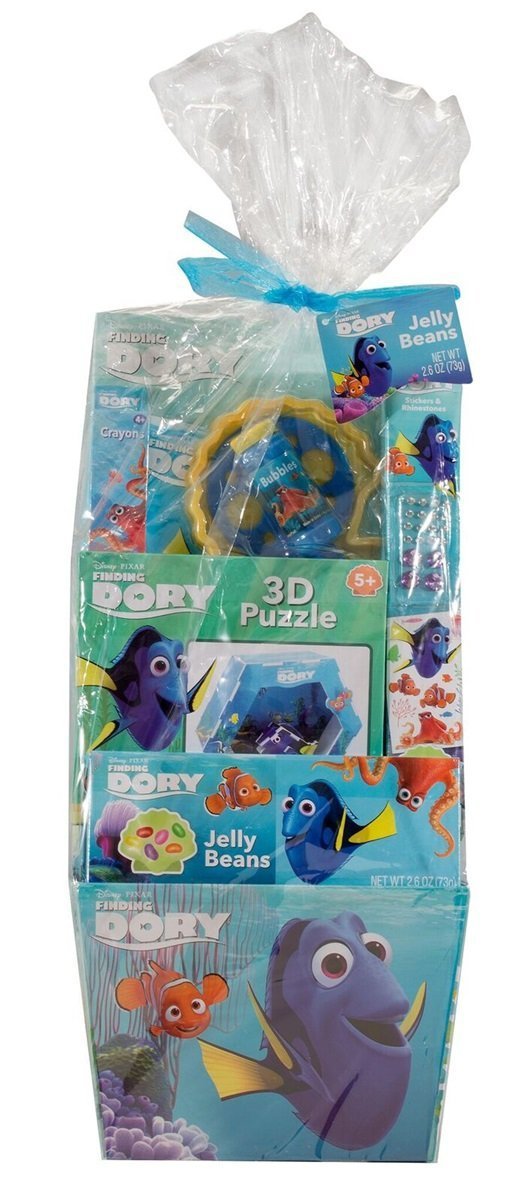 $31.16 at amazon.com
Another one that's great for boys and girls of any age, it's filled with goodies no kid can resist. This also has minimal candy which is great for the parents looking to nix candy this holiday season.
---
5

Movie Night Basket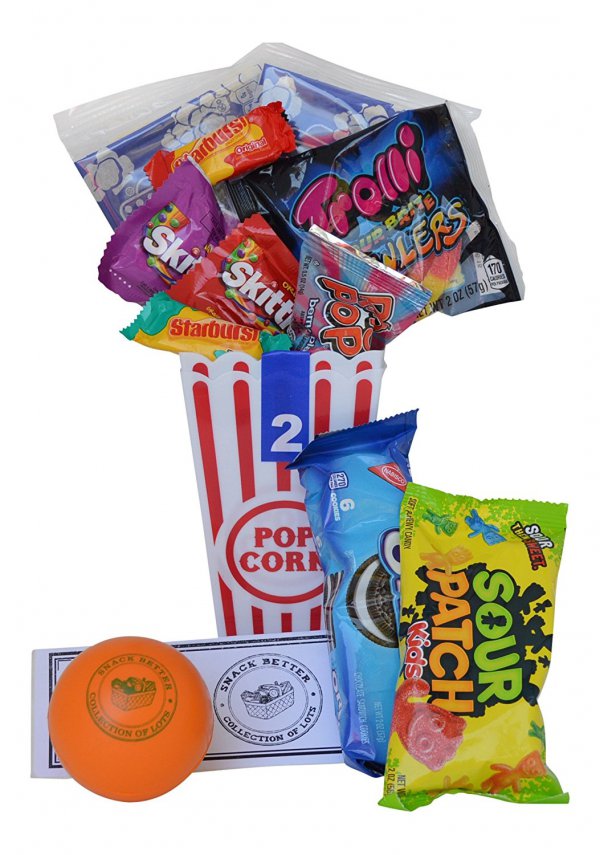 $16.99 at amazon.com
Kids young and young at heart, will love this movie night basket because it's filled with classic faves from the theater. Just toss in a movie they enjoy and let them go to town on this. Make it a family affair and get one for everyone to enjoy together!
---
6

Just for Kids Basket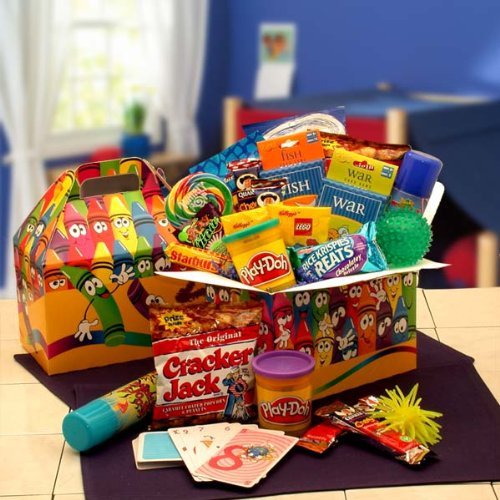 $42.99 at amazon.com
This is one the whole family can enjoy together which means it's great for kids of all ages. Card games, chalk, and snacks are just a few of the items you'll find in this fun and enjoyable basket.
---
7

Tween Girls Basket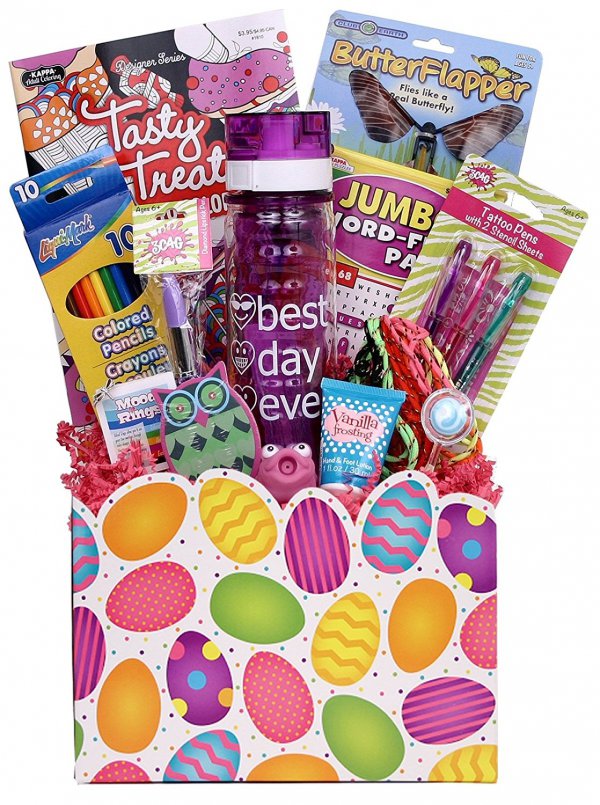 $57.97 at amazon.com
I don't know about other parents, but my mom still does little goodies for us kids and we're all grown with our own children. This one is great for your pre-teen/teenage girl because it's grown up, yet, they're still allowed to get goodies from the bunny (which makes mom happy she can still give goodies).
---
8

Harry Potter Basket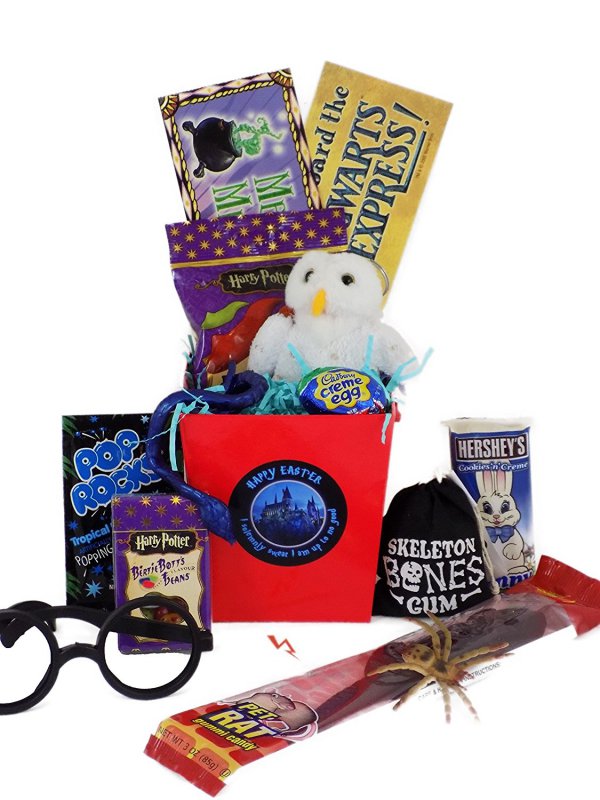 $42.05 at amazon.com
This one is adorable! A Harry Potter themed gift basket (complete with your own owl) for the Potterhead in your life. Granted this one is all candy, but it's also one you can't really resist if you've got a Potter fan in your household.
---
9

Game Time Basket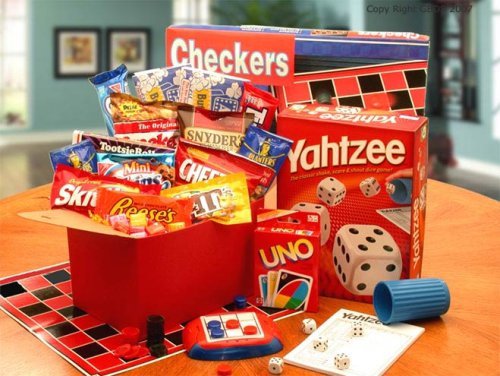 $78.95 at amazon.com
Older kids and adults will have a blast when this basket is waiting for them Easter morning. Snacks galore and classic games fill this basket that's sure to bring excitement to your nights.
What do you think of these? Are you taking any ideas out of them to make your own or are you purchasing one?
---
Comments
Popular
Related
Recent