7 Fabulous Ways to save Money on Kids' Clothing ...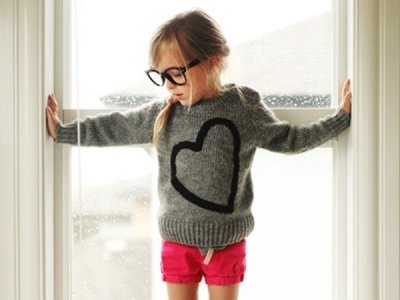 Would you like to know some ways to save money on kids' clothing? I think most moms would. As moms, we are usually always looking for ways to save so that we can make money go further for our children. These are some of the best ways to save money on kids' clothing that I have personally found.
1.

Trade with Another Mom

This one has to come with a stroke of luck. If you have a mom that you know that has a child that is bigger than yours and one child smaller than yours, each of the same gender, you may have options for a trade. See if she is interested in swapping clothes. This is one of the great, low or no cost ways to save money on kids' clothing. Even if they only work as play clothes, it is a help.
2.

Take Hand Me Downs

Hand me downs are another option to get clothing for your children at no cost. I have rarely ever been fortunate enough to get hand me downs for my children but appreciate the ones I have lucked into. Taking hand me downs does not mean you cannot still buy clothing for them. It can just help extend the size of their wardrobe. It gives you more options for them.
3.

Shop Yard Sales

I believe some people just have a talent for finding good yard sales. I am rarely this lucky. But if you are good at scoring yard sale finds, you might try this option. You can sometimes find barely worn clothing for a fraction of the cost. Another option along this line is to try eBay.
4.

Don't Count out Consignment Shops

Consignment shops are another choice. This can work for you in two ways. You can buy your children clothing there and sell the clothing they outgrow through a consignment shop. This way, you can put your proceeds right back into getting clothes your children need. Many times you will find clothing that still has the tags on it in consignment shops.
5.

Use Coupons and Coupon Codes

Coupons and coupon codes are both great ways to save on your children's clothing. I always try to use coupons when I shop for my children's clothing. If you are shopping online, look for a coupon code to use. Almost every website has a place where you can use them during checkout. I have got some awesome deals this way.
6.

Shop End of Season

Shopping end of season merchandise can also help you to save money on your children's clothing. The trick to this is guessing what size they will be when that season comes around again. You can get clothing with savings as high as seventy or eighty percent off when you do this. I do this for myself, too. Always keep your eyes open for deals at the end of a season.
7.

Watch Sales

Sales are another ticket to getting your children clothing while scoring big savings. Another trick to know about sales is that they are usually displayed in the back of the store. Always make it a point to go in a store and shop from the back to the front. This way you will be more likely to find something that is on sale. I make it a goal to never buy something that is not on sale unless I absolutely have to have it.

It is important to know how to save money on children's clothing, especially with how fast as they grow. How do you save money on your children's clothing? Share your tips here!

{{#comments_count}} Show Commnents ({{comments_count}}) {{/comments_count}}