I've found some of the most brilliant baby shower ideas recently: children's books. Sounds obvious, right? But check out photographs of baby showers, and you'll have a depressing realization. Whether it's a home-held party or an event at a beautiful hotel, baby shower parties tend to be all about the pink and the blue. For something a little more unique, check out these brilliant baby shower ideas.
---
1

Winnie the Pooh…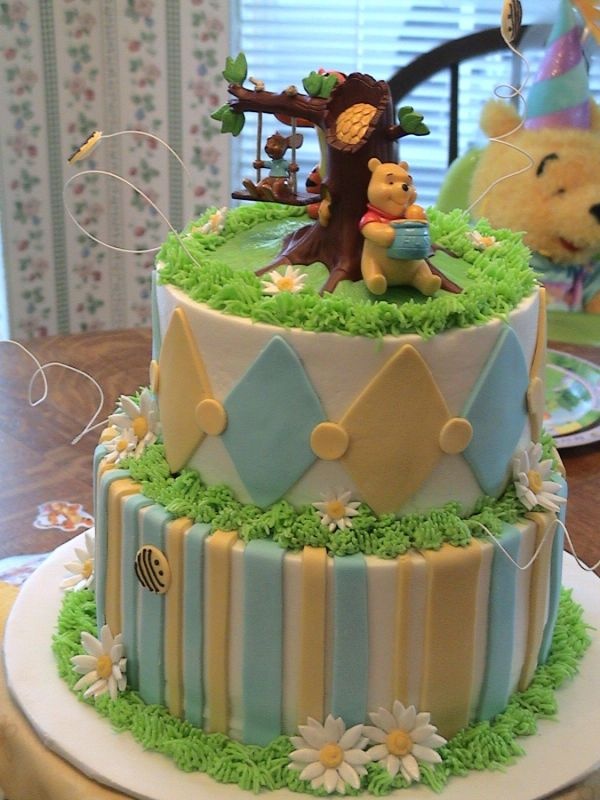 Winnie the Pooh is a story that's been enjoyed by generations, and it's one of my definite favorite baby shower ideas. A shower featuring the Hundred Acre Wood friends is ideal for either gender, and there's so many cool things you can use! A set of the Winnie the Pooh books makes a great present, honey snacks are a natural choice, and you can buy or make adorable Pooh-themed baby clothes and party items, like bunting and paper plates. You can even get pre-printed Pooh cakes, or just serve honey cakes.
---
2

Where the Wild Things Are…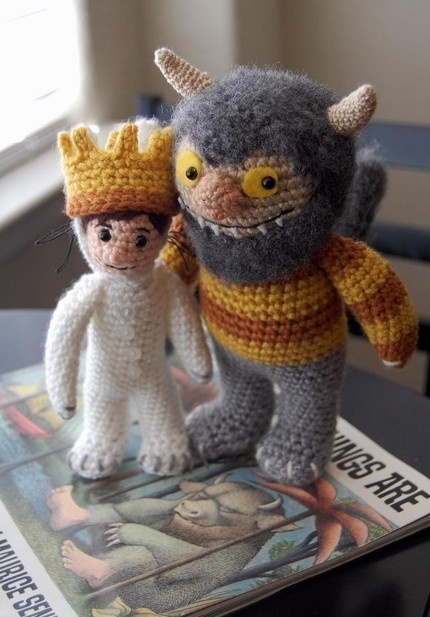 This is a great idea, especially if the mom-to-be already has children. Decorate the room with plenty of vines and branches, and make golden crowns for the guests to wear. You can buy Wild Things cakes and party materials, and there's a collection of hard books that will be much loved by the new baby. For entertainment, serve up cupcakes with plenty of icing materials, and let the guests make their own monsters.
---
3

Curious George…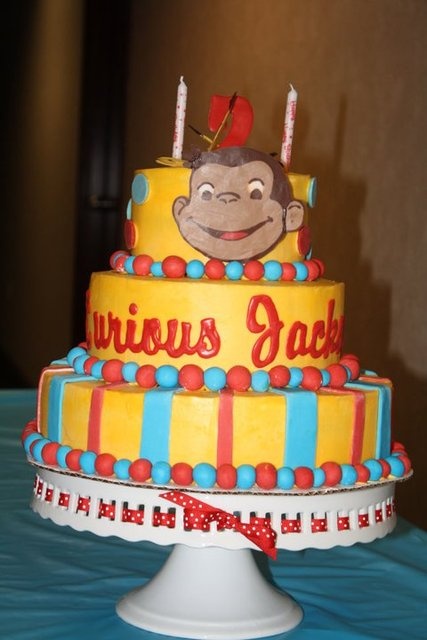 Curious George is such a cheeky little monkey, and the theme makes for a really fun baby shower! Get a Curious George cake iced, and use wall decals and coloring sheets to decorate the room. Themed gifts could include the hard-backed books, a George-themed Jack in the box or even George themed clothing, which comes in tiny sizes and has cute sayings like "Mummy's Little Monkey." Cheesy? Yes, but the mom-to-be will love it. If you fancy making your own food, make chocolate muffins and ice with a circle of yellow icing, and a George-face on a stick with a ribbon.
---
4

The Very Hungry Caterpillar…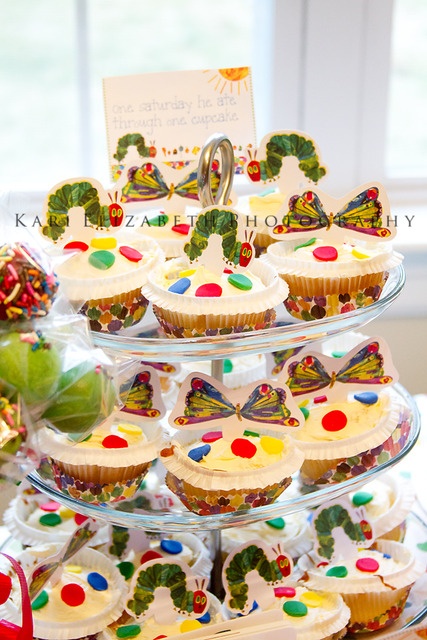 I love these cupcakes: simply make cakes, and ice with white icing and circles cut out of colored fondant. Print some images of caterpillars and butterflies from the internet and cut them out to stick them on, or order fondant shapes to make them edible. The décor can be dominated with caterpillars and butterflies, and gifts could include the classic book, a caterpillar teddy, a mobile… Once baby is a few days old, Mom could even take green hand and foot prints, to make into caterpillars and butterflies. Amazing.
---
5

Peter Pan…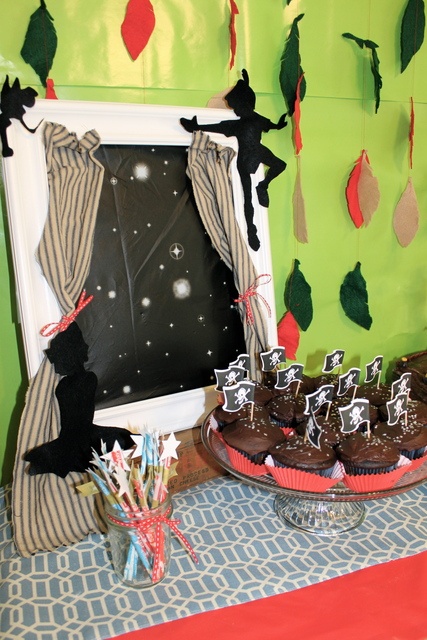 If you're going to do a Peter Pan party, you need a fake window like this one. Cut out black shapes to be Peter, Wendy and Tink, and make wands for the guests. Chocolate cupcakes can be decorated with Pirate flags, and you could have a big chocolate ship for the main cake… Get the guests to don something Pirate, Peter or Tinkerbell themed, and get the mom-to-be dressed up, too. Ask your guests to note down advice on how to stay young at heart, and paste it into a memory book for mom and baby afterwards. It'll be a life-long memoir.
---
6

The Cat in the Hat…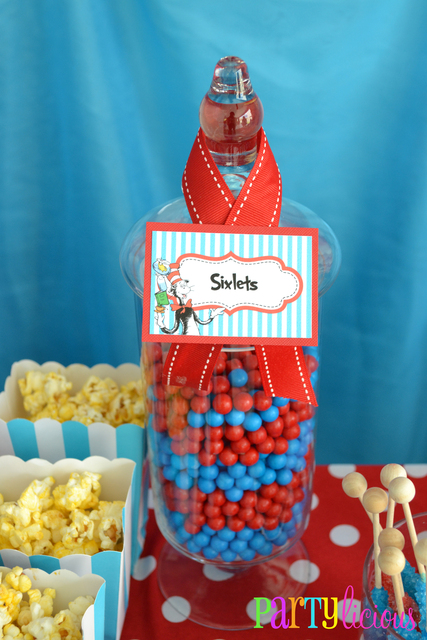 Don't worry, you don't need to go mad hiring dress up outfits or trying to 'build' Thing One and Thing Two; just adopt the color scheme for the décor, and ask guests to do the same. Layers of red and blue candy can make sixlets (and everyone loves a traditional sweet shop!) and have boxes of popcorn, cute sandwiches and colorful desserts and fruits on offer for snacks. Games can include stacking baby blocks, and other book-inspired shenanigans…
7

Old MacDonald…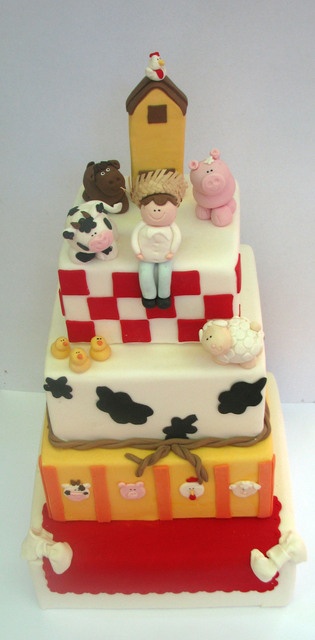 Old MacDonald may have started life as a nursery rhyme, but there are plenty of books on the rhyme now, and it's one of the best baby shower ideas. Decorate the room like a farm, and make a farm-shaped cake, or cupcakes with animal faces on them. One of the books, a farm playset or farm animal finger puppets are all great gifts, and you could even get guests to make something farm related. Send everybody home with some seeds to plant on their own 'farm,' to celebrate the new arrival.
Some of these baby shower ideas are just the cutest. They will create amazing memories for the mom-to-be, and they are much more fun and creative than a standard color-themed shower, too. The only limitation is your mind. Have you got a great idea for a baby shower? I'd love to hear it!
---
Comments
Popular
Related
Recent