Ever wondered if there are any great alternatives to diaper bags? I mean, everyone knows that babies come with a lot of stuff. There's nappies, a change of clothes, bibs, bottles, a changing mat… It's no wonder that a big diaper bag is a new mom essential. If you don't fancy any of the classic diaper designs, though, worry not – here's some great super stylish alternatives to diaper bags.
---
1

The Canvas Tote…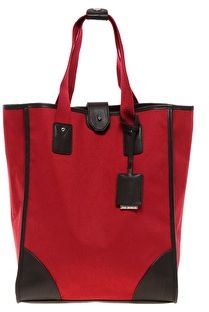 This is probably one of the easiest alternatives to diaper bags. Canvas totes are everywhere, from ASOS to Old Navy, and come in a whole variety of styles. This season is all about the tote, so you'll be spoilt for choice! They are also easy to clean, which is essential when there is any chance of baby-spillage, and pretty cheap to pick up, not to mention big enough for all the baby essentials. Win.
2

The Fake…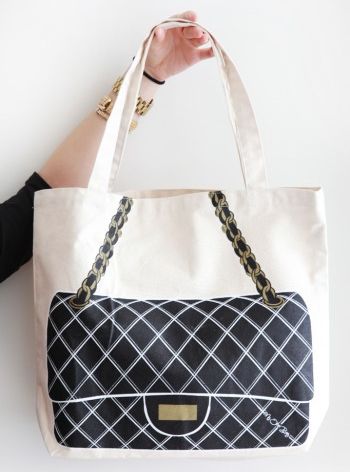 If you've always wanted a Chanel bag but your budget just won't stretch, or you don't want grubby little fingers on it, here's your solution. This Made By Girl $35 bag is both stylish and cute, and it's big enough to fit everything you'll need in. Just throw it in the wash to give it a clean new look every now and again, and it'll look just as great at the beach as it will at playgroup.
---
3

The Hobo…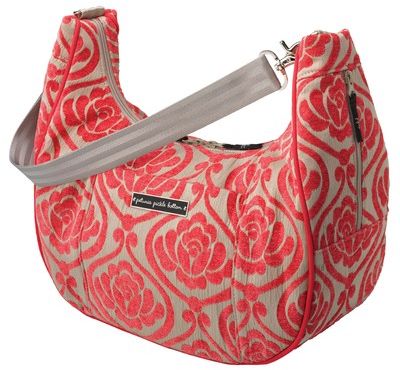 I love this hobo bag! It's everything from the goes-with-everything peach color scheme to the classic shape, and it's made for babies, too. It's got a waterproof lining, a removable plush changing mat, plenty of pockets and three different straps that are perfect for hanging over the stroller or throwing over your shoulder. The only downsides are the price, and the dry-clean only fabric.
---
4

The Bold…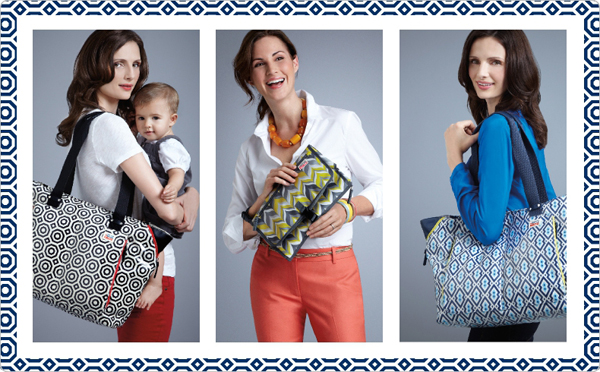 Jonathan Adler is known for his bold patterns, and his bags are no different. There are two main categories: big hold-alls in a variety of bright, eye-catching prints, and clutch bags that unfold to reveal a changing mat with slots for nappies, creams and accessories. You can even fit one inside the other. The front pocket of the bigger bags is insulated to make it the perfect bottle compartment, and the fresh, modern designs make these the ultimate alternatives to diaper bags.
---
5

The Pastel…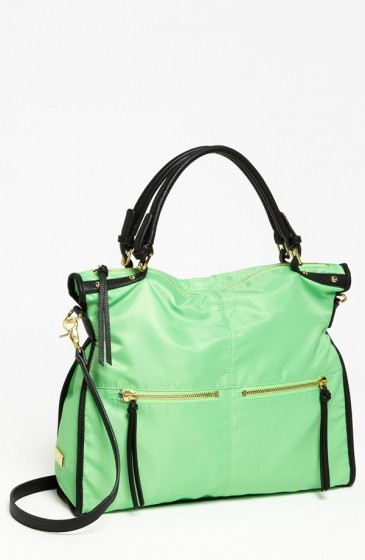 This Nordstrom tote is designed to be ideal for work, but its big, spacious compartment and thick straps make it a great diaper bag, too. It comes in a few shades, from a neutral camel color to bright red and neon yellow, but it's the pastel mint that I'm loving. It's so on-trend for Spring babies! The contrast straps and details make sure you'll be looking your best, even if you didn't get much sleep.
---
6

The Pre-Made…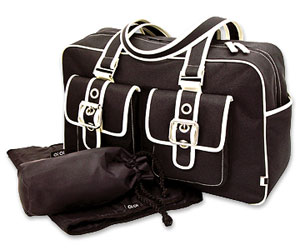 Okay, so this really is a diaper bag, but it's designed to look like a chic handbag whilst still offering you everything you need. Which is just what a new mom needs! The faux leather material is easy to clean, there's a cross-body strap that makes it hands-free, and it comes with a range of accessories including a matching changing mat with storage area for wipes and creams, a zippered area for soiled clothes, a stylish clutch for all your essentials, an insulated bottle tote, an inside key fob and more pockets than you could ever fill. The gorgeous color scheme is a definite winner, too.
---
7

The Classic…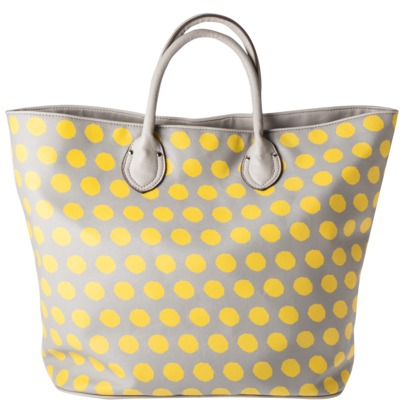 Vintage beachwear has been a big influence on the high street this year, and polka-dot totes make great alternatives to diaper bags. The classic shape and straps are comfortable and stylish, and the bold yellow polka-dots are sure to make you smile. Inside there's a big pocket and enough room for clothes, diapers and wipes, and when your little one grows up, there'll be plenty of other great uses for it too. Win.
I'm totally loving these alternatives to diaper bags; they are bold and stylish, and perfect for keeping a touch of your personal style around. Having everything safely in one place makes going out much easier, too. Have you found a great alternate diaper bag? I'd love to know what you are using!
---
Comments
Popular
Related
Recent