Let's talk about best breastfeeding products today. Giving birth and embarking on a breastfeeding journey are both incredible experiences. These are the most out-of-this-world experiences a woman's body can have. Your life changes completely on all levels: physical, psychological, social and spiritual. For most women life as they know it is literary divided into "before" and "after". In a mere instant your world starts revolving around this magical tiny creature. You start seeing the world from a new vantage point and there is no turning back.
Inspite of how elevating this experience is, it comes with the unknown territory. Every new mother faces a challenge of physical recovery, social and emotional adaptation. Breastfeeding and sleep deprivation are too new things every new mother has to face.
Luckily for us, modern women, lactation has been wildly encouraged in the past decades. Today the new moms can rely on bountiful information, lactation professionals, and lactation companies that make this choice easy.
Momcozy is an outstanding company that helps mothers on their breastfeeding journey. It makes new mothers' comfort a priority. Momcozy offers a range of products that enhance and ease nursing for modern women.
Founded in 2017, Momcozy is creating products to support breastfeeding moms every day. Its range of products makes their daily routines manageable and much more comfortable. As a result, women can prolong their lactation and bring up healthy nurtured children.
The best news is that currently everyone can get 23% off for all products (breast pump and lactation massager) on Momcozy's website with the special code: Allwomens. available now until May 8, 2022!
Let's take a look at the 3 essential Momcozy breastfeeding products every new nursing mother needs:
1

Momcozy 9 Levels Wearable Electric Breast Pump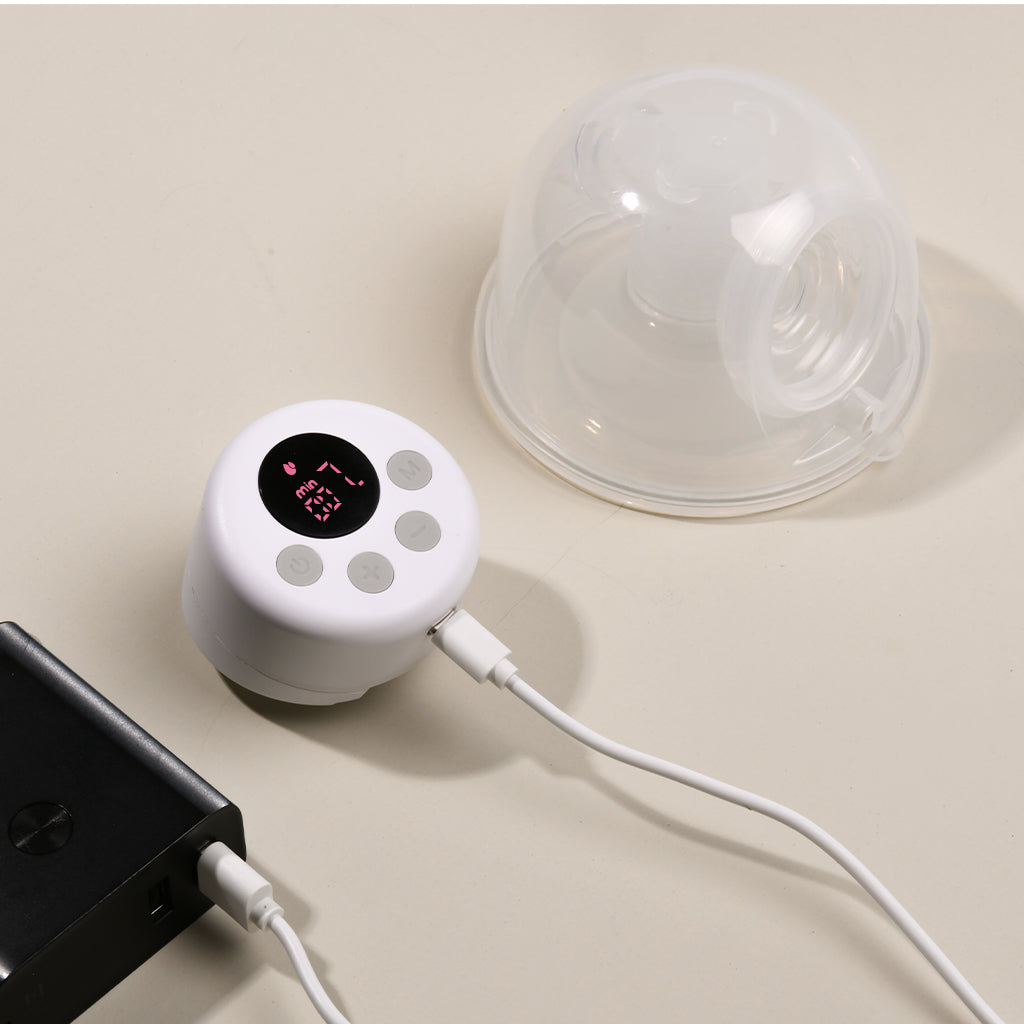 Wearable Momcozy electric breast pump is a tool every new breastfeeding mother needs. We all know how busy and hectic our life becomes when a new family member is born. All of a sudden, there is no time for the most essential things, to say nothing of shopping, socializing and exercise. This is were hands free pumping comes in.
Momcozy electric breast pump allows you pump while doing other things around the house. Essentially, you are cutting your pumping time to zero. This electric breast pump has two modes and nine levels.
As you know, massaging your breast before pumping helps with the flow and milk production. This wonderful pump imitates baby's feeding pattern. It helps to achieve best flow and volume in a shorter time frame.
With a clear LCD screen anyone can operate it with ease. The device has a memory function and it shuts down automatically after 30 minutes of each use. Run on rechargeable battery, it gives you full freedom of movement, giving you comfortable 2-4 uses after being fully charged.
Most importantly, all accessories are made with soft food-grade silicone. They are easy to remove and clean and they preserve your breastmilk as pure as nature intended it to be.
Perfect design provides perfect suction and the silicone valve prevents milk leakage. The Momcozy wearable breast pump has optimum capacity of 180 ml. The average recommended volume for breast pumping is 120 ml, which makes this pump perfect for women who are producing more.
Price: $74.99 at Amazon:Momcozy wearable electric breast pumpand Momcozy:Momcozy wearable electric breast pump
To get 13% off code + 10% off voucher, 23% off total for the breast pump on Momcozy amazon store, please use code: Allwomens13.
Offer running from April 25, 0:01 (PDT) till May 8, 23:59 (PDT).
2

Warming and Vibration Lactation Massager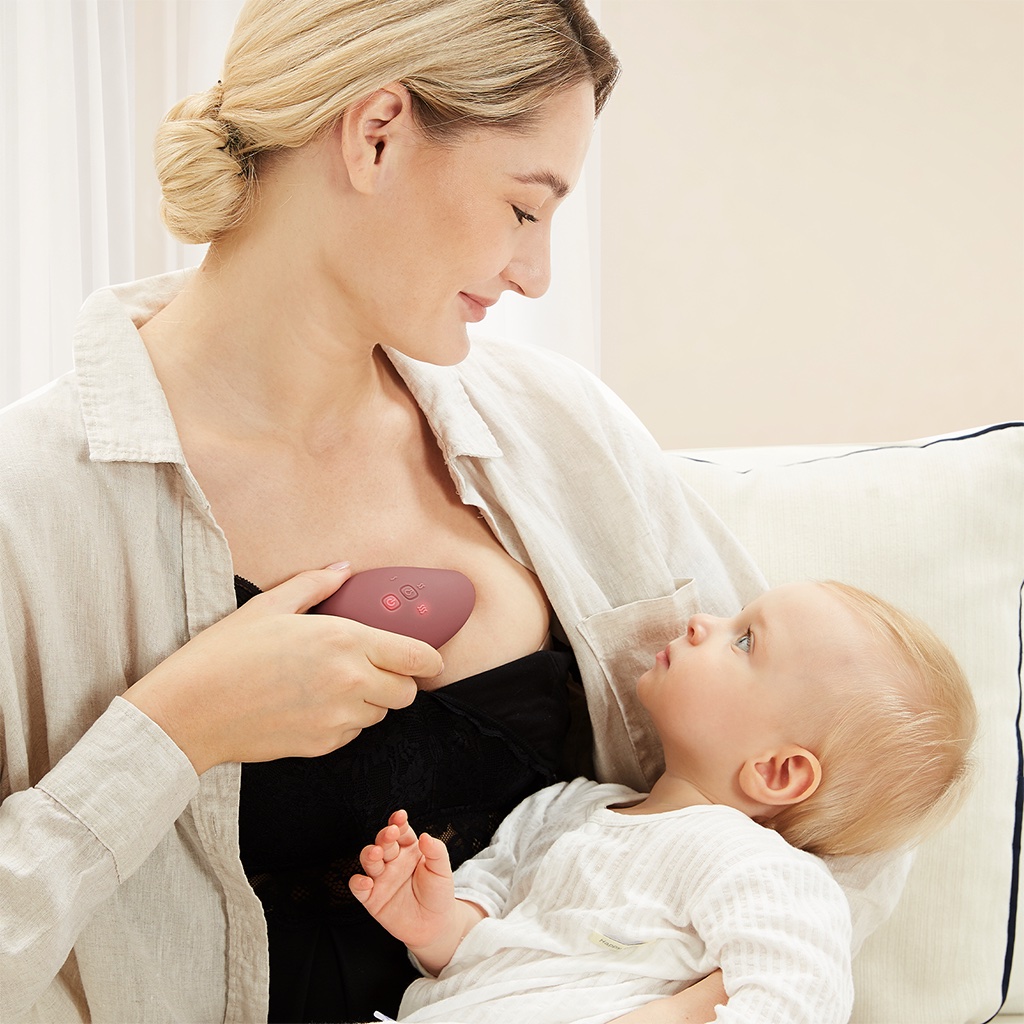 As you know, massaging your breast prior to lactation is essential for faster let-down, as well as an abundant flow and volume of the breast milk produced.
Forget about applying hot wet messy towels. Now you can prepare your breasts for lactation with an adorable breastfeeding massager instead.
Momcozy warming and vibrating lactation massager is a multifunctional tool that can be used during your entire breastfeeding journey.It is absolutely essential at the begging of your lactation. Especially when your breasts are engorged with milk and when your milk starts coming in. It is a must-have for women with abundant volume, to make sure all milk is pumped out to avoid clogged ducts. You can prevent all potential breastfeeding issues with this wonderful helper.
You can use it to relieve pain and discomfort when the milk is coming in or during the let-down.
It will help soften your breasts before feeding to encourage let-down and improve latching. It's wonderful for increasing milk flow for both - direct breastfeeding sessions and pumping.
We could not stress enough, it's an ultimate remedy to relieve tender and engorged breasts, unclog clogged ducts.
It's much more gentle and productive than the old-fashioned hand massage.
The lactation massager pads have three modes and can be used with vibration, heat, or both vibration and heat at the same time.
Like all Momcozy products, only soft medical grade, BPA-free materials are used in this magical product.
Price: $29.99 at Amazon: Momcozy warming and vibrating lactation massager and Momcozy: Momcozy warming and vibrating lactation massager.
To get 13% off code + 10% off voucher, counting to 23% off total for lactation massager, go to Momcozy amazon store and use the code: Allwomens13C.
Offer available from the 25th of April, 0:01 (PDT) till May 8, 23:59 (PDT).
Discover the most enchanting halloween costumes for kids in our late selection. We've curated a range of classic, unique, and fun outfits that your little ones will adore. These costumes guarantee a memorable Halloween that's sure to enchant your family and friends alike. Redefine the Halloween experience with these incredible costumes.
3

Momcozy Breastfeeding Seamless Wireless Nursing Bra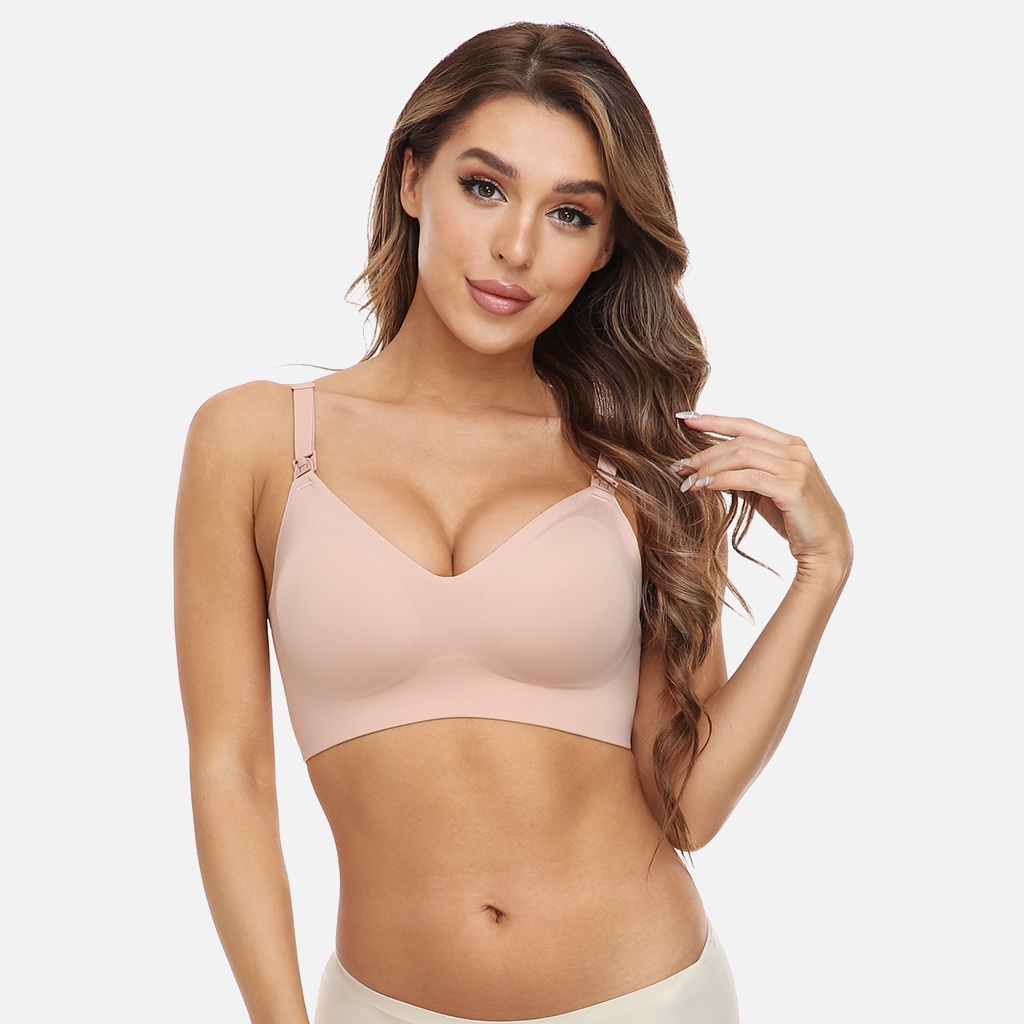 This elegant, functional yet soft and breathable breastfeeding seamless wireless nursing bra is made of 58.4 percent nylon and 41.6 percent spandex fabric. It renders ultimate comfort not only for the mother but for the baby and its sensitive skin. The fabric is perfectly stretchy to cater to the changing size of your breasts as a result of increase or decrease in your milk supply.
Smooth and seamless, it makes perfect lingerie for any style you choose to wear, it is literary invisible under your clothes.
With this elegant wireless nursing bra you are always ready for a breastfeeding session or pumping, if the need be.
Coming in natural and black, it will meet all fashion needs, purchasing a combo would be ideal. You will not need another bra for your entire nursing journey.
The best part is that this bra is compatible with Momcozy wearable breast pump for your comfort and ease of movement. Now, that's what every new mother really needs - freedom of movement and extra time.
Price: $29.99 at Amazon: Momcozy breastfeeding seamless wireless nursing bra and Momcozy: Momcozy breastfeeding seamless wireless nursing bra.
Take advantage of the special offer - 30% off for bras on Momcozy brand website with the special code: Allwomensbra until May 15, 2022.
To get 30% off on Amazon, please apply the code: All womens.
Offer running from the 2nd of May, 6:00 (PDT) till May 8, 23:59 (PDT).
Whether you are having a baby, already nursing or whether you are pondering a gift for someone who is expecting, Momcozy lactation products are your ultimate choice!