As soon as my baby was able to eat baby food, I went crazy trying to find the best baby food brands for the apple of my eye! I wanted to make sure the food I'm giving my baby is healthy, nutritious, and of course safe! There are tons of brands out there that claim to be the "best," but to be honest; it's all in the label. I'm a huge advocate for buying local at farmers markets, buying organic and making my own baby food. But at times when I'm on vacation or on the go, I want to make sure I'm giving my baby the best baby food brands!
---
1

Plum Organics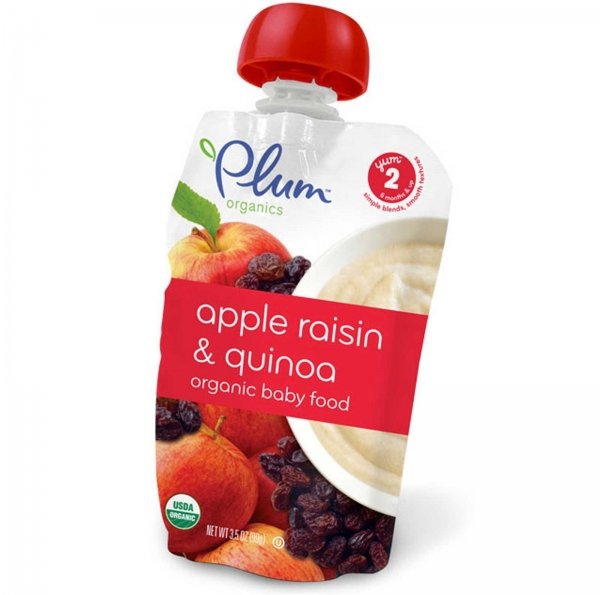 Plum Organics makes it to the top of my best baby food brands list because of the information they provide. Crazy right? But I like to look into companies, what kind of foods they use and where they're sourced. These are all actually really important! Looking into Plum, my kids fell in love with the taste and texture. The background of the company, the folks that work there, as well as their mission, made me applaud them. They're all about providing the best for your baby, organically!
---
2

Sprout Organics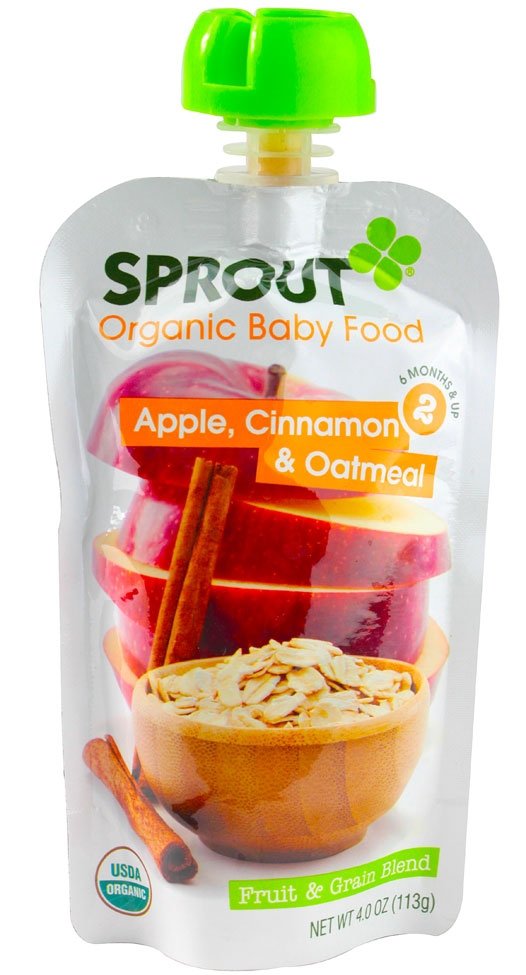 Sprout Organics we came across on accident, when we learned it was created by one of my favorite chefs, Tyler Florence. I bought a few and instantly my daughter was obsessed! My favorite thing about Sprout is their values as a company: they organically grow their own fruits and veggies (no artificial additives or any artificial anything, really). They provide a variety of flavors; they also make sure their foods are nutritionally balanced with a variety of vegetarian-friendly options (i.e. fruits, veggies, whole grains, protein). They were also the first brand to offer veggie-only options for EVERY stage! Kudos to Sprout!
---
3

Happy Family Brands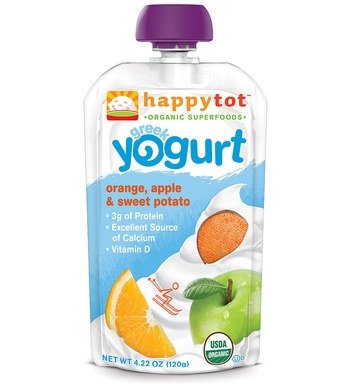 Happy Family Brands is also another favorite in our household! I'm a huge fan of how Happy Family came about and I completely love that they're all about introducing and incorporating super foods into their meals! They also source their foods from all over the world.
---
4

Nuturme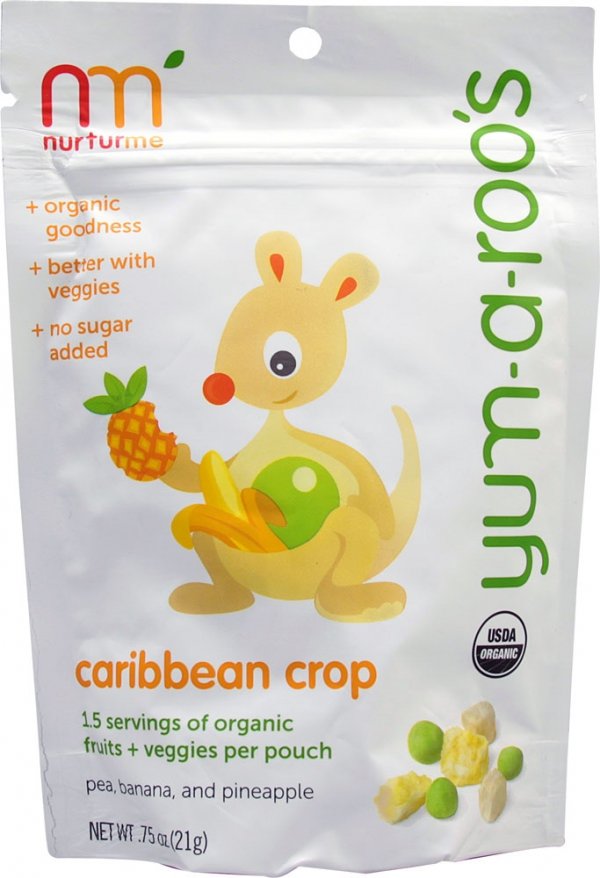 We just recently discovered this brand and love the versatility of the product. Even my picky toddlers enjoy their food! Their products are certified organic, gluten-free, non-GMO verified, kosher, have no added preservatives, sugars or salts and are made in the USA! The powder comes in slim packets and you can easily mix the blended meals into breast milk, formula, water, and more. It's a huge hit in our home, plus I'm sneaking in super foods like green kale, quinoa, and squash into their meals!
---
5

Beech-nut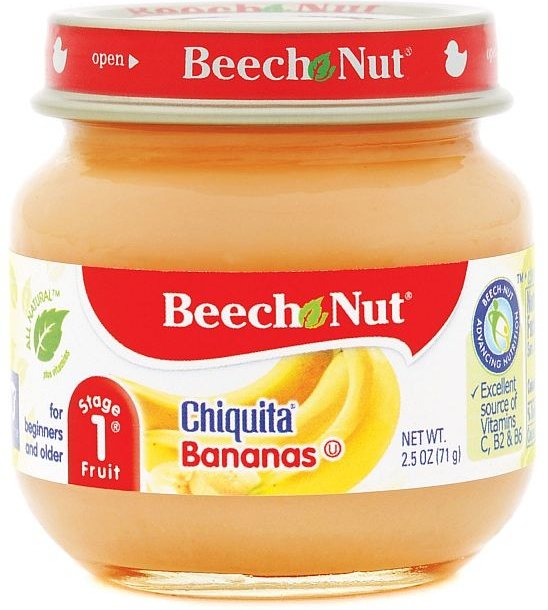 Beech-Nut has revamped their products and we give it our stamp of approval! From the new nifty containers, to the fresh new taste and blends... we love it! Homemade is their new inspiration, they get foods close to home then cold puree their fruits and veggies. They then cook their foods in indirect heat, and they use reusable glass jars. Did I mention they're also a part of the Non-GMO project?!
---
6

Ella's Kitchen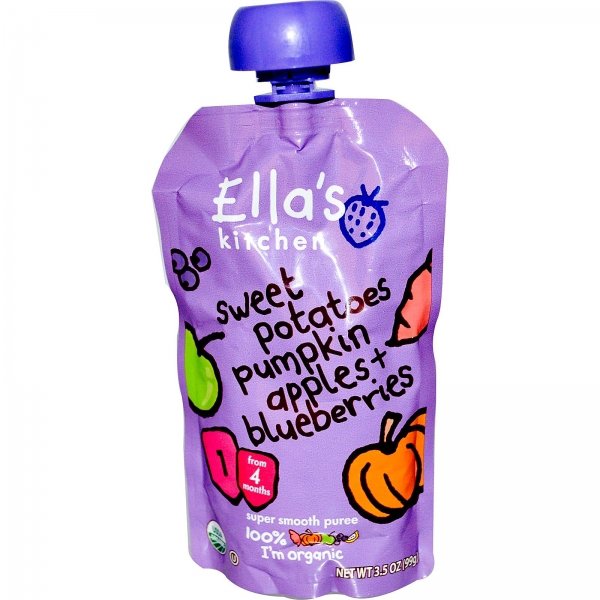 Created by Ella's Dad, Paul, who set out to make sure that they approached creating foods from a child's point of view. They took simple, natural ingredients, created a product and packaging that would be appealing and connect to little kids, through colors, textures, and names to appeal to all of their senses! The food is tasty, too.
7

Gerber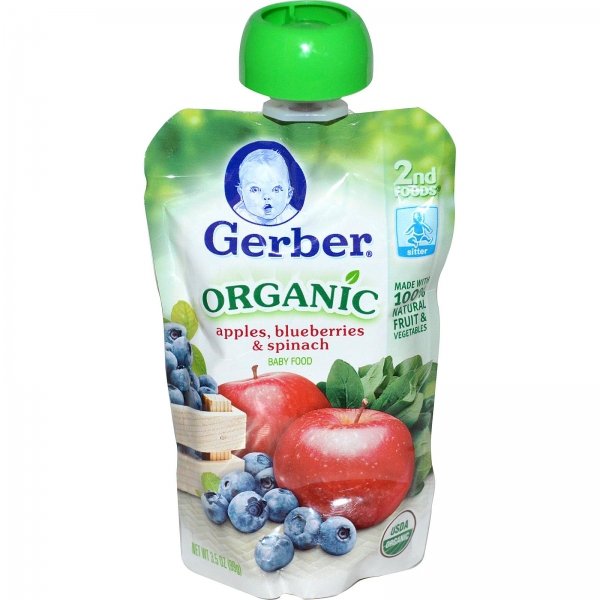 Of course, Gerber makes it onto my list of baby food brands. It may not be high up in the list, but it's here. I'm all about originality and seniority. Gerber, definitely wins that, hands down. They've been around since 1928! I love that Gerber also has a variety of stages of food (like many brands), but I enjoy their symbolic stages.
There are tons of great baby food brands out there, and as the years go by, more and more upcoming parents and chefs are inspired to give their children more nutritious foods! What are your favorite brands? What do you look for in the label?
---
Comments
Popular
Related
Recent