10 Awesome Ways to Eliminate Stress during Pregnancy ...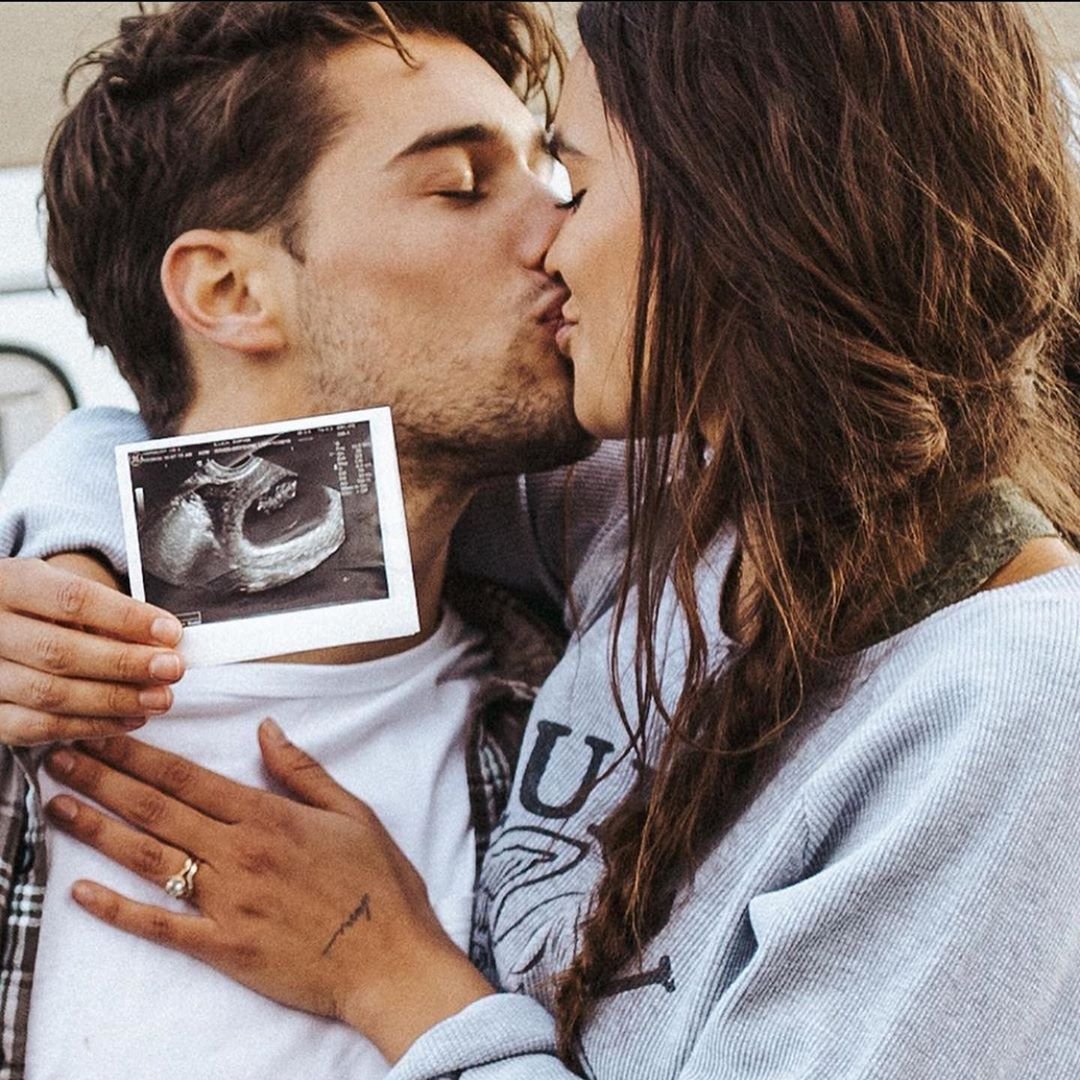 Expectant mothers should learn the most awesome ways to eliminate stress during pregnancy. These methods offer therapeutic benefits when you need them, and some just make you feel terrific and loved. Whether it's through support or a spa day, you find exactly what you need. To improve your life overall through these consistent changes, let's learn ten awesome ways to eliminate stress during pregnancy.
1.

Your Own Personal Lullaby
Soothing music is invigorating during pregnancy. It can help you progress through sudden mood changes in a positive way and is among the best things you can do to eliminate stress during pregnancy. I chose different music with each pregnancy as my tastes changed vastly. Additionally, it relieved tension and allowed me to relax more often. It presented a fun time for my sons and I when I was expecting my daughter—now thirteen—as the hyena-theme from the Lion King video game made her more active. This was, of course, a stress breaker as my sons would laugh and talk to their baby sister as they saw her kick.
Bubble baths are magnificent for relaxing. Soaking and a hot bath relaxes muscles and helps as you begin to experience cramping. To increase the effects, add candles with mild scents and, of course, your choice of soft music. As your gyno will tell you, however, do not soak in the tub every day as the bubble-making solution could cause an infection in your lady parts. I alternated each day between bubble baths and showers during my pregnancies, which helped me adjust as my body changed.
3.

You're Not the Energizer Bunny!
During pregnancy, you are more likely to become agitated frequently. For this reason, you should limit your caffeine intake. Believe me, I completely understand the need for morning coffee to get you going. However, it can also lead to a heightened stress level. This is not good for you or your baby, as it could cause you to become overtly stressed after getting too amped up. If you need java in the morning, ladies, try decaf. I know it is hard, but you can do it!
On a bad day, nothing makes you feel better faster than your favorite foods. Some of these foods are also stress-relievers. Blueberries are among the top foods that decrease stress and anxiety. They are full of antioxidants and vitamin C, plus they make delicious muffins and are an exceptional topping for cheesecake! One of my most favorite concoctions that made me feel more at ease consisted of cream cheese, whipped cream, and blueberries placed within a graham cracker crust—nom, nom, nom!
Yoga is brilliant for relieving stress during pregnancy. You should always talk to your doctor before you start exercising just to play it safe. However, yoga presents several techniques that you can continue using throughout pregnancy. I really appreciated the manner in which the exercises progressed. It helped me stay balanced and focused. It presents several techniques to achieve relaxation.
I learned through my first pregnancy that the feeling of not fitting into my 'skinny' clothes was crushing. So, with my second and third pregnancies, I began packing up all non-maternity clothing after my first trimester. This eliminated unnecessary stress and impromptu depression. It also freed up a lot of space for my maternity wear. Which leads up to a companion step...
I grew up in the '80s. We wore bright-colored clothing and what is now considered rather silly. However, among those get-ups were oversized T-shirts and sweaters. These come in handy when you want to wear 'normal' clothes a little longer during pregnancy. Your best options are materials that are soft and comfy. This gives the illusion of wearing your pajamas without the public fashion faux pas. I even wore a few junky belts for a while during pregnancy and called it my second childhood—it was a lot of fun!
8.

No One Spanks Grandma!
Before your mama's baby has a baby, you should allow yourself a little mothering to help you relax. You and your mom can call it—Grandma training. If this is their first grandchild, allow them to spoil you a little. Alternately, if you have children already, it could provide your parents with extra time with their grandbabies and time for you to relax and recharge. This eliminates stress. When you find yourself a little overwhelmed during pregnancy, allow your parents to take your older children for a short outing.
During pregnancy, it is difficult to get everything accomplished and keep your home spotless. For this reason, you can reduce your stress levels by hiring a part-time cleaning service. If you know teenagers in your neighborhood well, you could allow them to do simple chores to help you for a smaller fee. Your closest friends may initiate a shared effort to help you. This is great when you reach your third trimester.
Spas offer packages for expectant mothers. This allows you to choose the spa menu items that you prefer. You may receive your choice of massage or beauty treatment in the selected package. It is great for relieving stress. Whenever you become anxious or nervous, even a simple service can make your day that much better. I loved the pregnancy packages; my favorite service was the Swedish massage—it made me sleep like a baby.
Relaxation and stress relief are vital when you are pregnant. It creates a more gratifying and less complicated experience for you and your baby. What are some ways you relieved stress during pregnancy?
{{#comments_count}} Show Commnents ({{comments_count}}) {{/comments_count}}