7 Unique Tips for Creating a Keepsake Box ...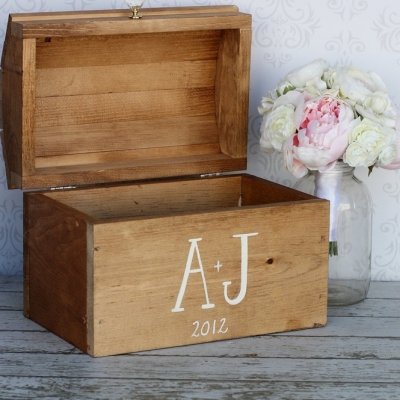 Would you like to create a keepsake box for your children? This is a wonderful way of connecting your kids with their childhood as they grow older. By the time we get older, our childhood memories are fragmented, and we have no memories at all of what happened when we were babies. So making a keepsake box will give your kids access to a host of memories and details about their childhood. Here are some tips to help you create a keepsake box that will delight your kids when they grow up …
1.

One of Each - Pick out the Best
It's tempting to keep every piece of 'artwork' your children create, and every gift they make for you - but if you don't discreetly dispose of the pictures to make room for new ones, they'll soon take over the house! So if you want to place anything like this is the keepsake box, pick out the best or most meaningful examples, rather than trying to preserve the lot.
Size is also an issue when it comes to choosing items for a keepsake box. Pick smaller items, or the box will soon be full up. The smaller the better! Things like their hospital tag, some (not all) birthday or christening cards, and a lock of their hair won't take up too much space, but will give them a lot of pleasure to look at.
3.

What do You Wish Your Parents Had Kept?
If you're stuck for ideas as to what to put in your children's keepsake box, then think of what you'd have liked your parents to keep for you. While you can't be sure that your children will be interested to see the same things, it will give you some guidelines as to what you could include.
It's not just what goes in the box that can be important. The box itself can be part of the experience. If you like, you could customise the exterior by painting it, or covering it in fabric or decoupage. You could even get a handy relative to make a wooden box especially for your keepsake box. But if you choose one of these, be sure to protect the box from damp or damage.
5.

If Something's Too Big to Store
You might want to keep all sorts of things that aren't actually practical enough to store. If something is too large, or isn't durable enough to keep, take a photo and print out a copy to include in the box. It's even better if you can take a photo of your child with that particular item.
I've got lots of old family photos, but have no idea who some of the people are in them. If it isn't obvious what an item is, or what its meaning is, label it. Then your children will know who's who in photos, or who gifted them each item. By the time they look at their keepsake box, you might not remember otherwise!
7.

Be Discriminating, or Your Box Will Fill up in No Time!
As much as you may want to include everything in the box, be selective. Unless you want to store a huge box, you should pick out only the most meaningful things. Your kids won't want to revisit every stage of their childhood, just the edited highlights, so pick out the best items and don't include anything that's in poor condition - it won't last.
So here's how to create the most memorable keepsake box - your children will love it!
{{#comments_count}} Show Commnents ({{comments_count}}) {{/comments_count}}